A group of about 40 stunt riders on stand-up Jet Skis defied gravity at last weekend's SCX 2023 – the Sunny Coast Xtreme freestyle event held on Queensland's Sunshine Coast from 2 to 4 June 2023.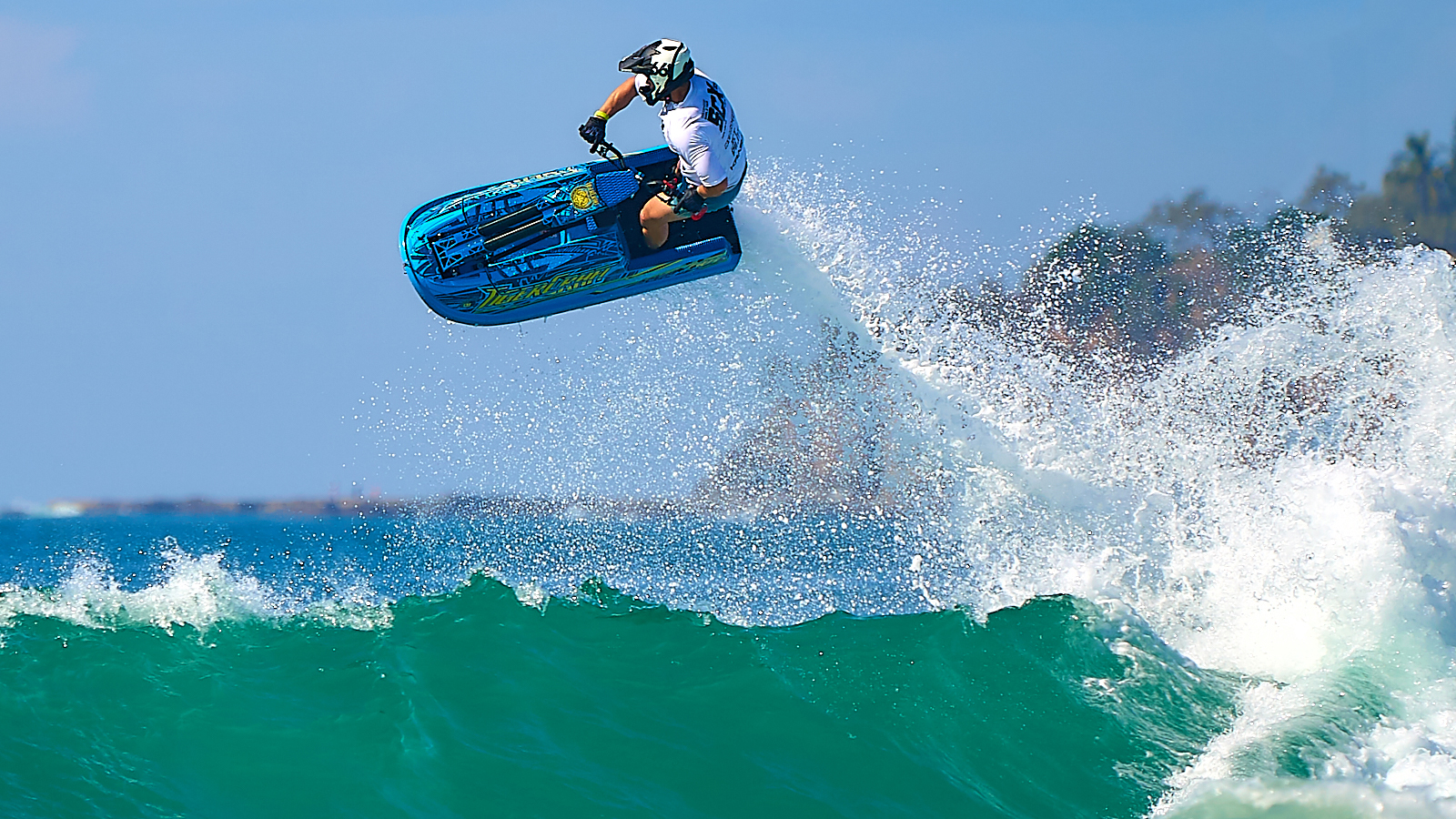 Queensland watersports photographer Jeff Lakeford – who usually balances his camera equipment on a Sea-Doo to capture riders getting air on sit-down Jet Skis – was there to catch the freestyle action, this time from the stability and safety of the beach.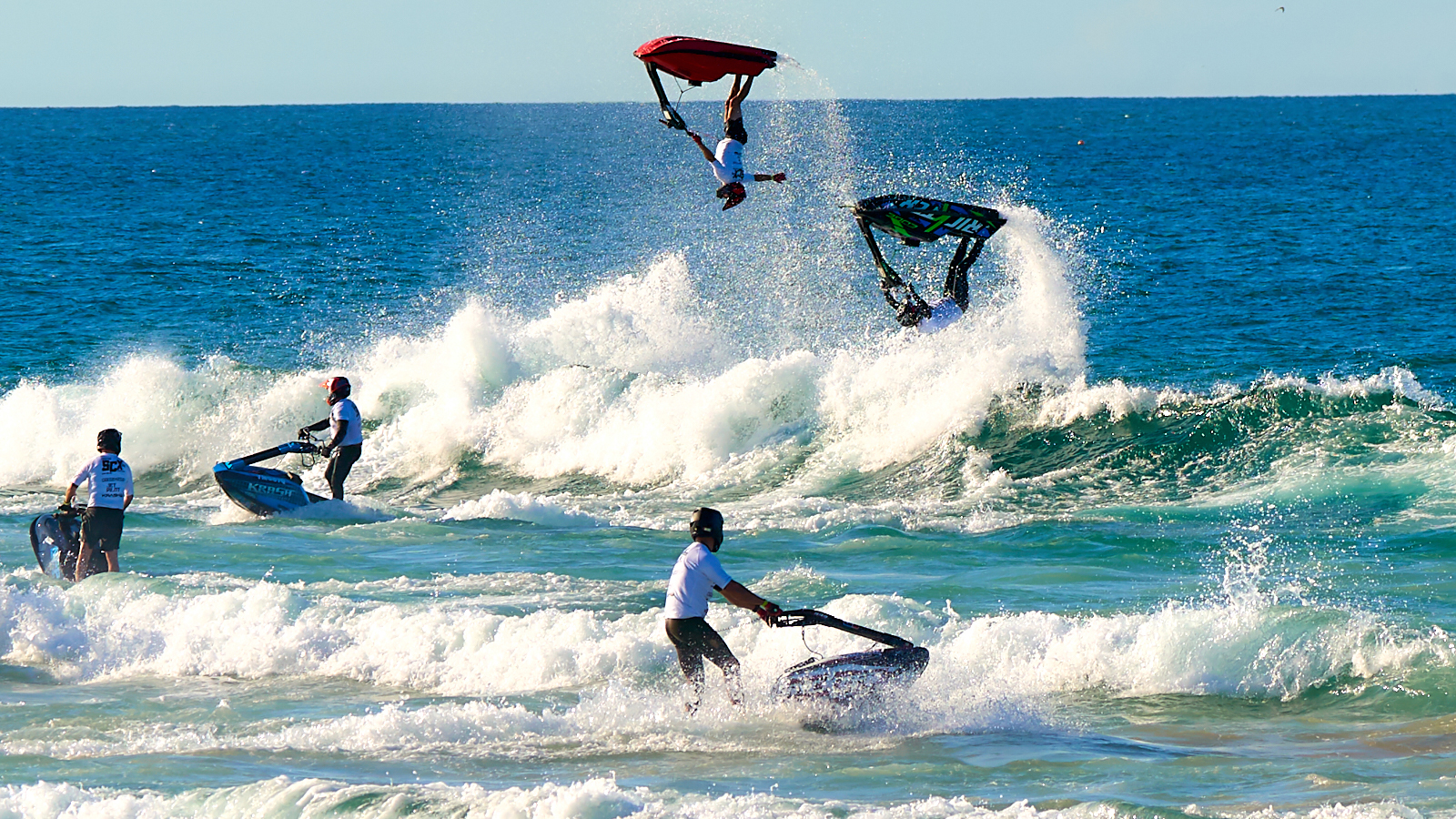 Most of the stand-up Jet Skis in the freestyle event were specially-designed craft from Krash, Rickter and Tigershark – with a handful of Yamaha and Kawasaki models in the mix.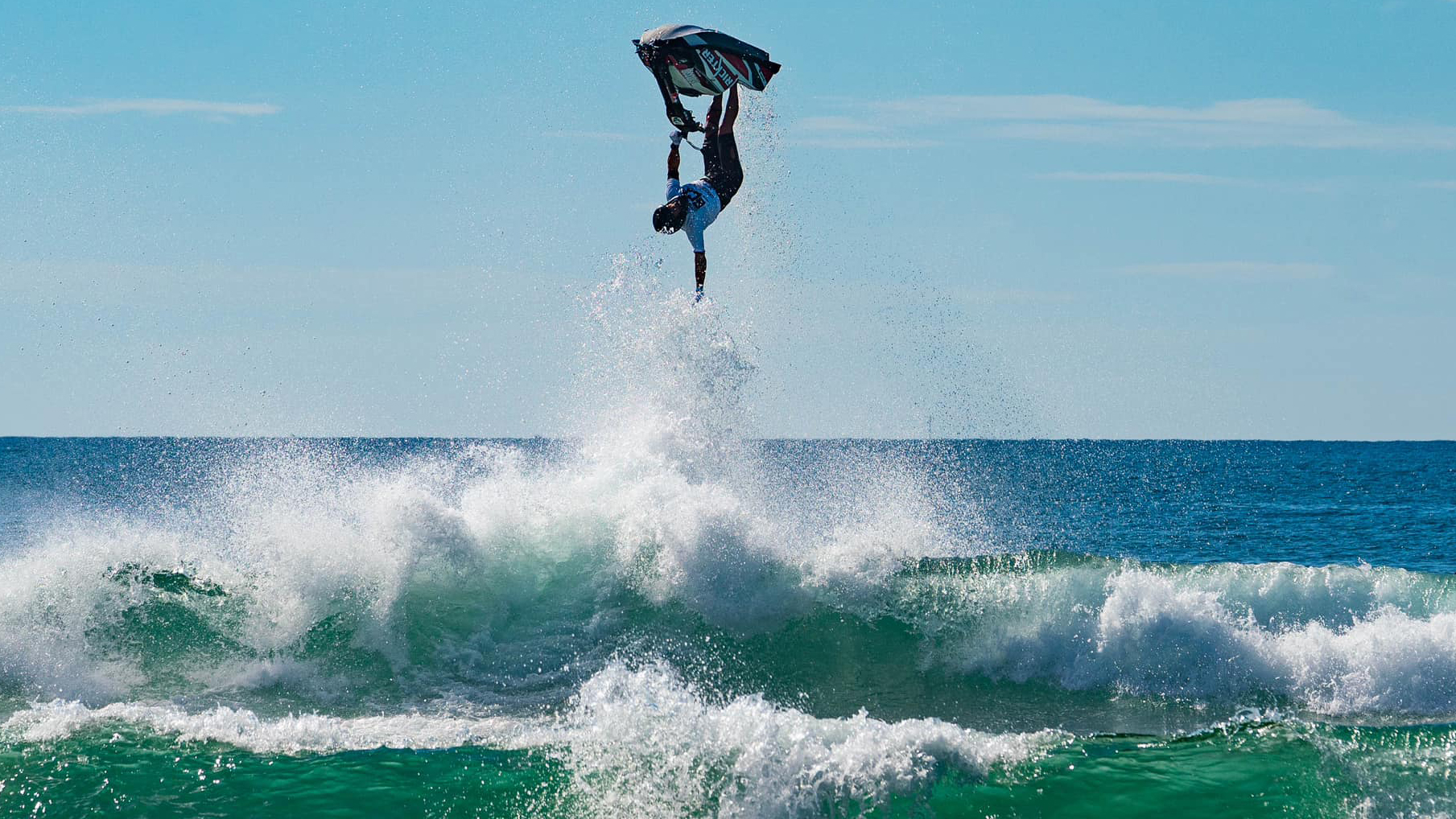 The event was established by Sunshine Coast local Matthew O'Connor, who also put on BMX, skateboard, and scooter competitions at the nearby skate park – at the same time as the on-water action.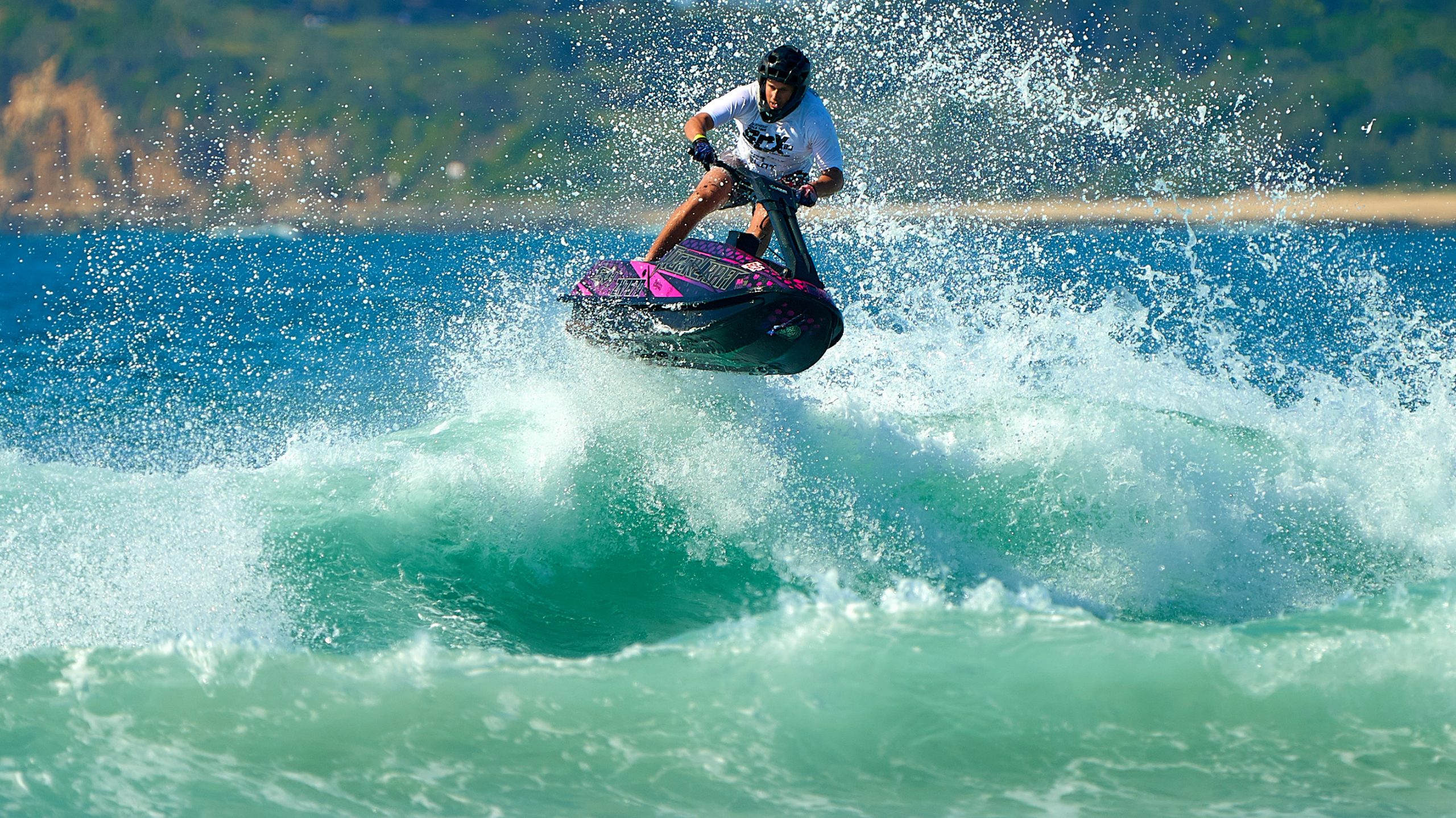 These are just some of the highlights from SCX 2023. We're grateful Jeff Lakeford was not only there to capture all the action, but allowed us to share these epic images with you.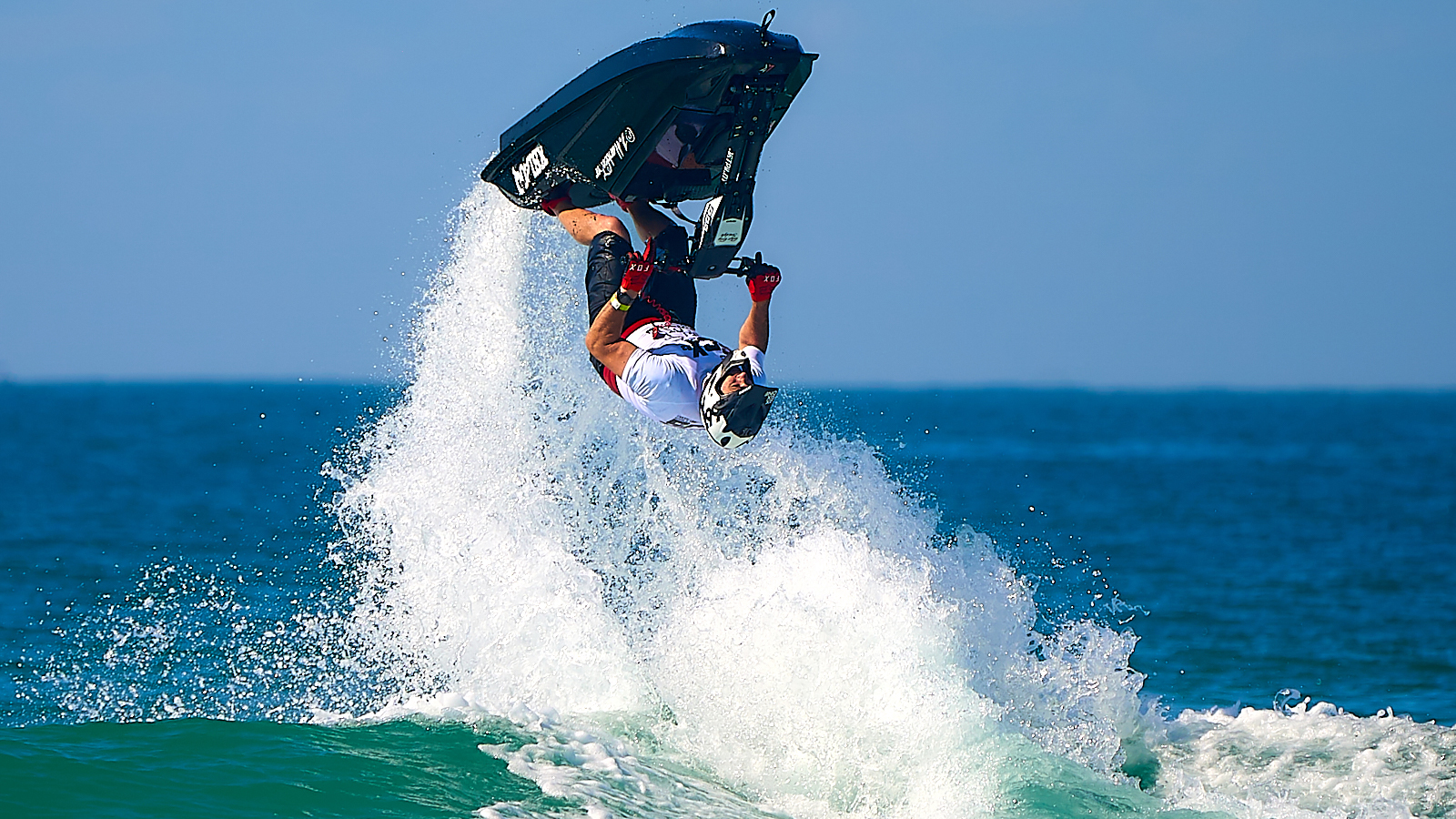 The photos in this story were captured by Jeff Lakeford and are used here with permission.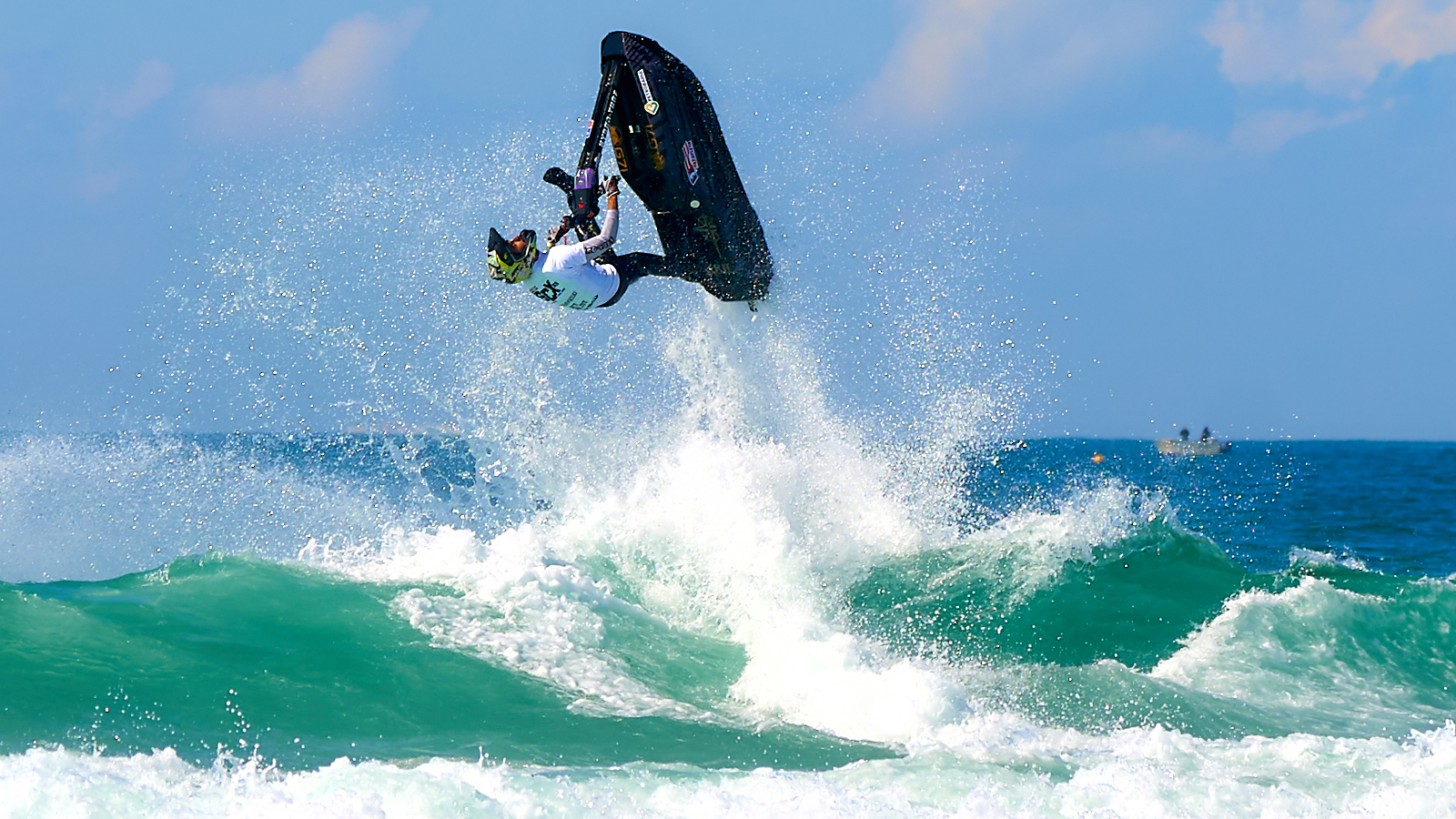 To see more of these and other Jet Ski racing photos by Jeff Lakeford, click here.