The 2023 Sea-Doo Spark will come in for a complete overhaul – and the option of a high-performance 130 horsepower, 1630cc three-cylinder model dubbed Sea-Doo Spark X, according to a scoop by The Watercraft Journal.
If it comes to fruition, it will be the most powerful engine to be fitted to the smallest and lightest craft in the Jet Ski market.
The second-generation Sea-Doo Spark series – the first major change since the model was introduced in 2014 – is due to be unveiled in the second half of next year ahead of 2023 showroom arrivals.
Sea-Doo's product turnover time between all-new models is customarily nine years, which means the Spark range is next in line for an overhaul.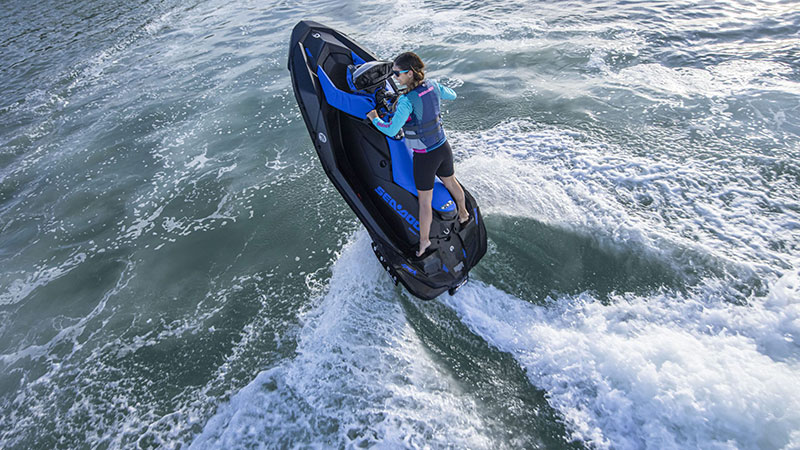 Based on information sourced by Kevin Shaw, editor-in-chief of The Watercraft Journal, the second-generation Sea-Doo Spark range is set to expand from the fun and affordable end of the market and push into the performance arena.
The budget-priced Sea-Doo Spark took the Jet Ski and personal watercraft industry by storm when it went on sale in 2014, introducing a new, more affordable price point.
In Australia, the Sea-Doo Spark originally started from less than $8000 and wound back the clock on pricing by a decade.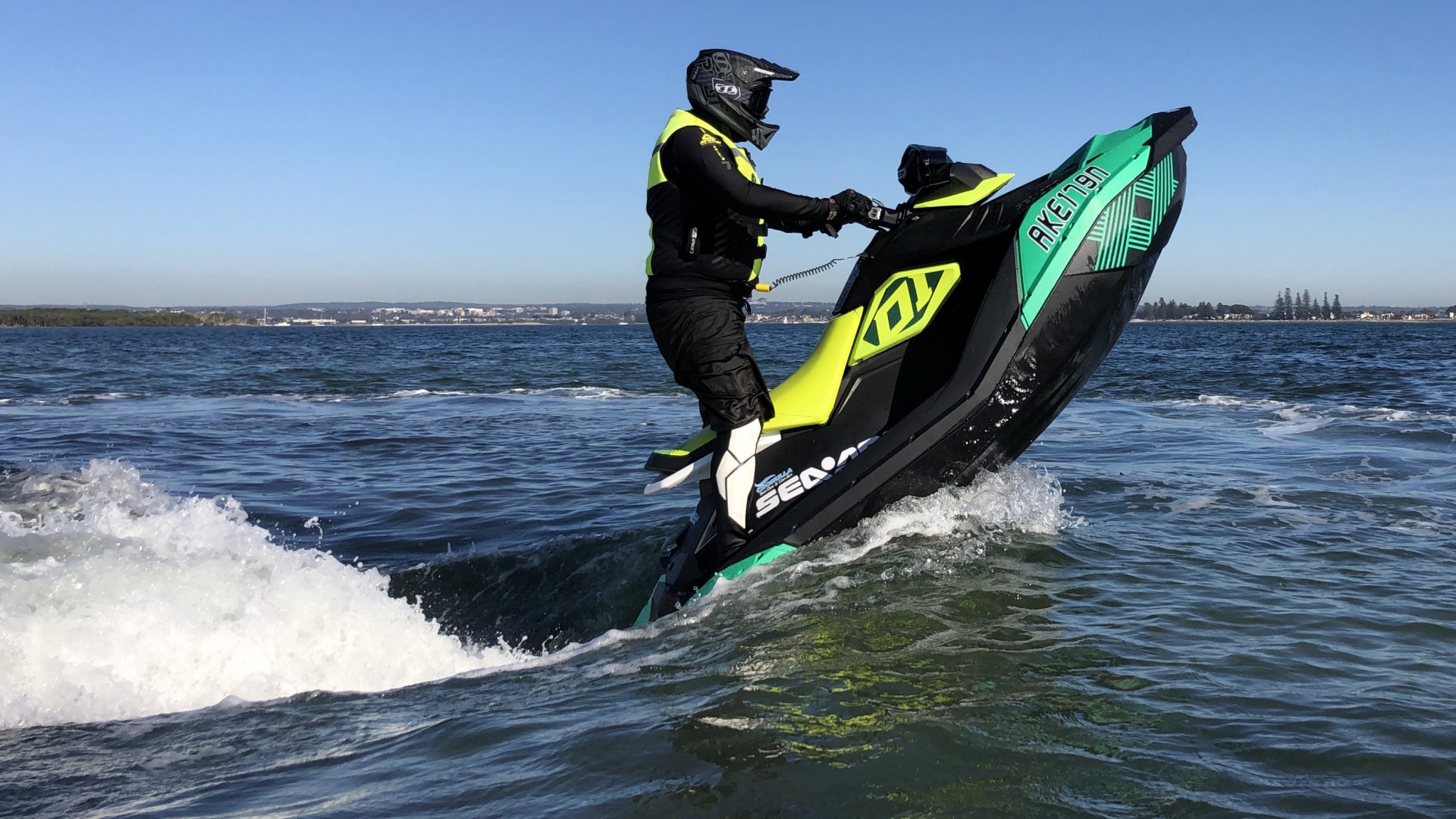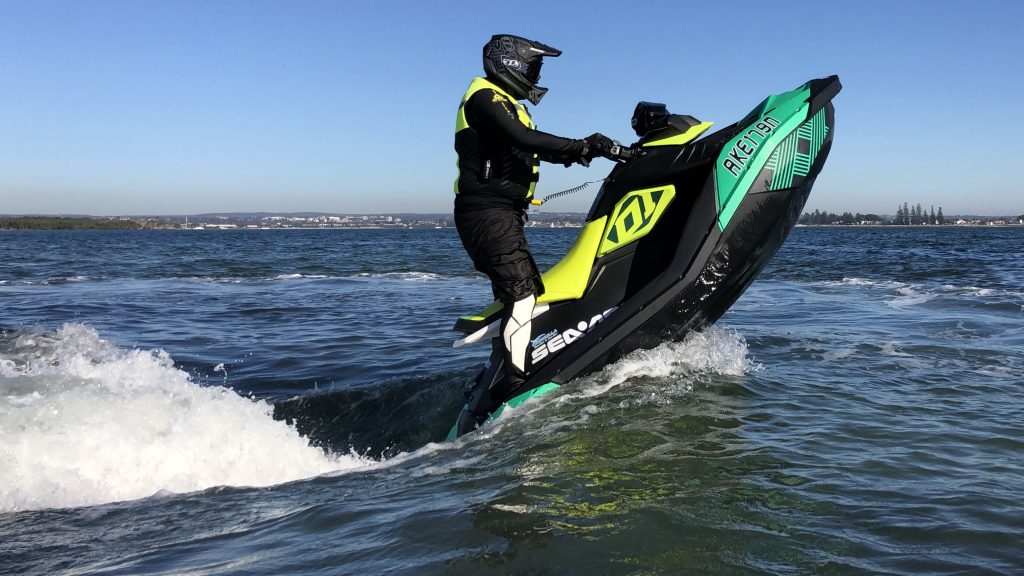 Since 2014, the Sea-Doo Spark hasn't changed beyond colour and trim combinations with each model year – and even then, some of those ran for a few years between refreshes.
In 2018, the Sea-Doo Spark Trixx (pictured above) was added, with large step wedges on the rear deck and an adjustable trim on the jet pump nozzle that enabled the craft to be ridden on its tail – the on-water equivalent of a "wheelie."
Due to be unveiled in the second half of 2022 as a 2023 model year, Sea-Doo is expected to double down on its Spark and Spark Trixx ranges, with all-new hull and deck designs, and a broader choice of engine outputs.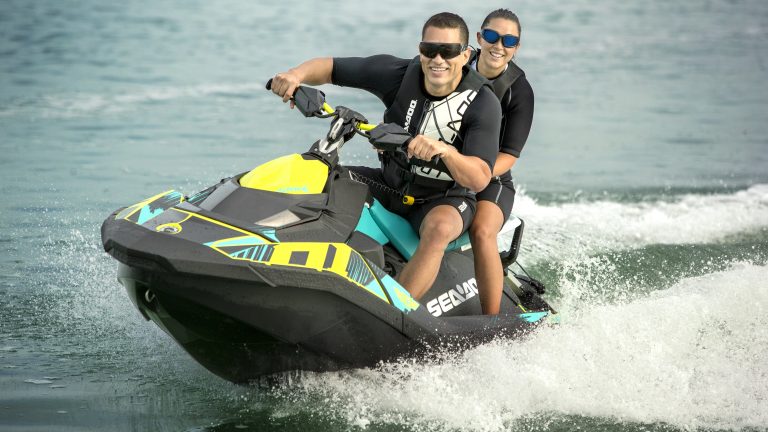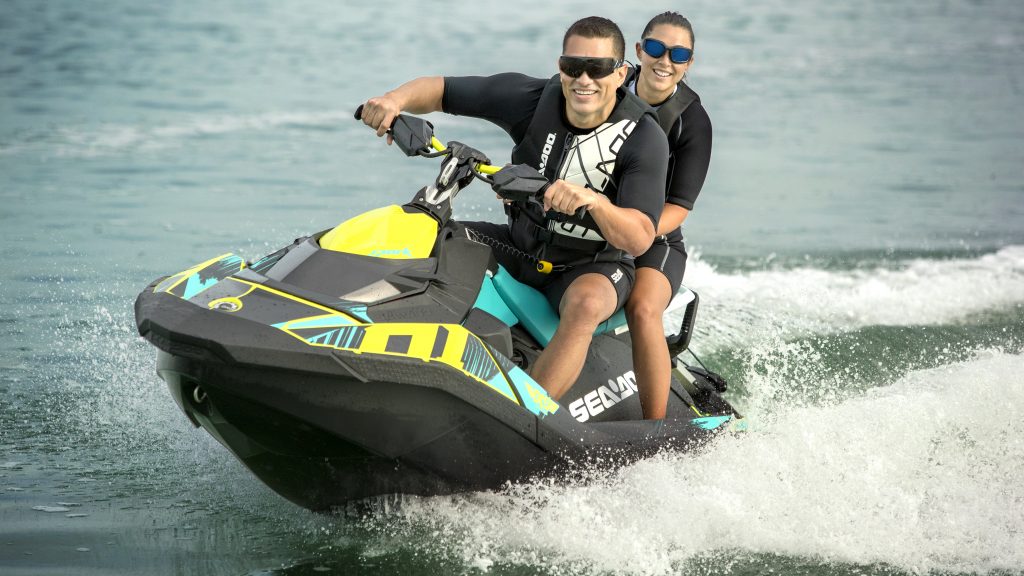 In his weekly live video chat aired on 30 August 2021, The Watercraft Journal's editor-in-chief Kevin Shaw told his audience he got the inside running on the 2023 Sea-Doo Spark and Spark Trixx during a recent media briefing with the company about next year's new models.
After spending time with the head of Sea-Doo marine product development Martin Lachance at the media event, Kevin Shaw teased viewers with some of the rumoured changes.
"They're cooking up something pretty wild with the Spark redesign," said Kevin Shaw. "I don't have dimensions … I don't have what changes are being made to the hull shape, but I do know there is a redesign. A quote unquote, ground-up redesign."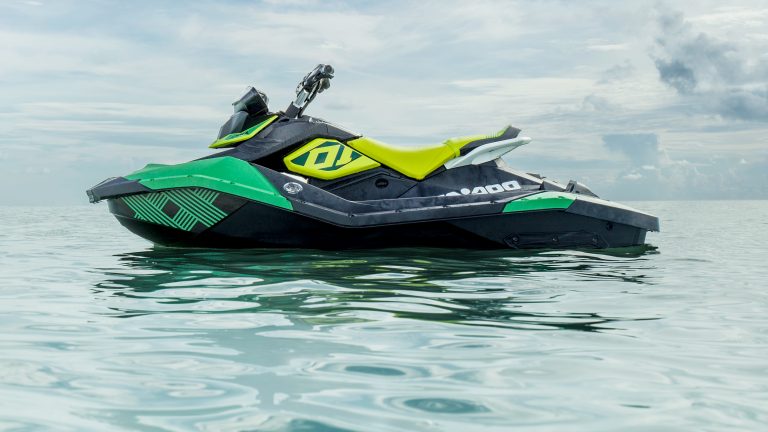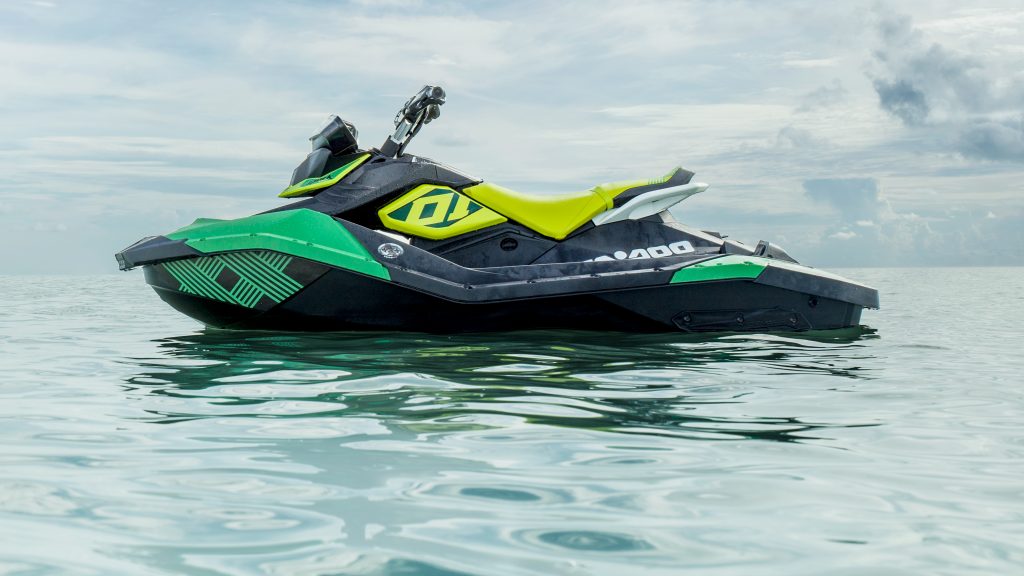 In the YouTube video, Kevin Shaw went on to explain Sea-Doo had considered 900cc turbo power for a performance variant of the next-generation Spark, however this was eventually ruled out due to concerns over heat and packaging.
Instead, Sea-Doo hinted the larger 1630cc three-cylinder – with various horsepower outputs – could be added to the next-generation Spark line-up. 
There is also a possibility the 1630cc three-cylinder could replace the 900cc three-cylinder fitted to the current Sea-Doo Spark range, which currently has 60hp and 90hp outputs.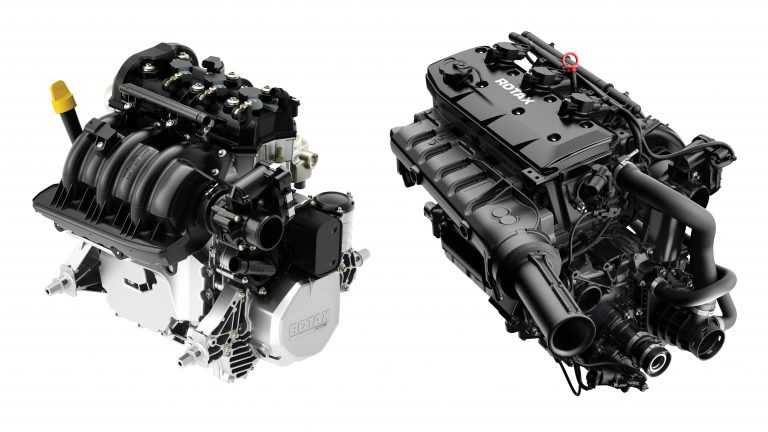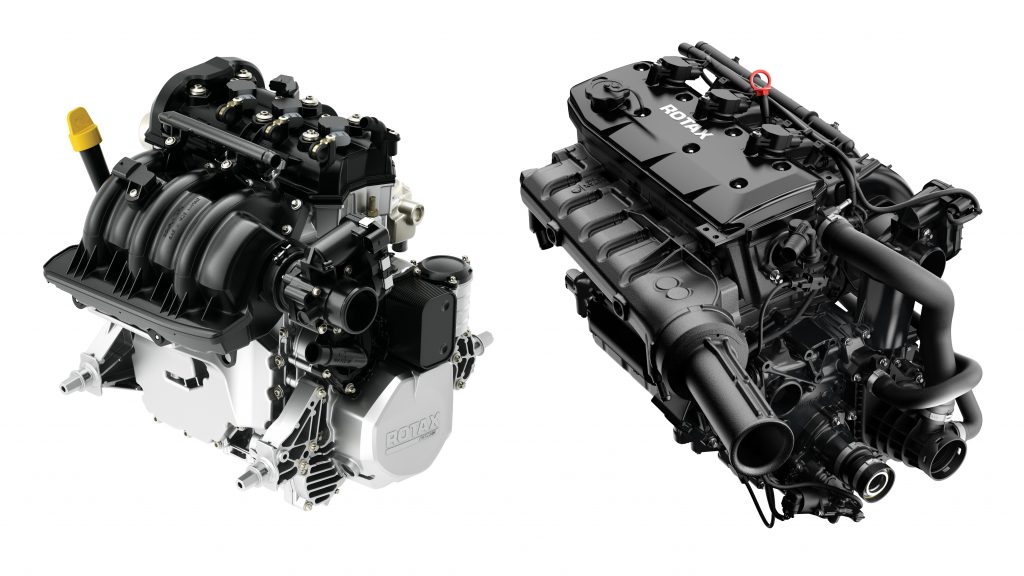 The 900cc (above left) has four engine mounts whereas the 1630cc (above right) has three engine mounts, so production-wise it might make more sense to stick with one engine type across the entire 2023 Sea-Doo Spark range.
Such a move would mean Sea-Doo's entire line-up of personal watercraft could run on just one engine – albeit with and without supercharged power – but tuned to deliver different outputs.
On the new Sea-Doo Switch pontoon boat range (pictured below, not yet confirmed for sale in Australia), the 1630cc three-cylinder engine is available on various models with 100hp, 130hp and 170hp outputs. There is also a supercharged version of the Sea-Doo Switch with 230hp.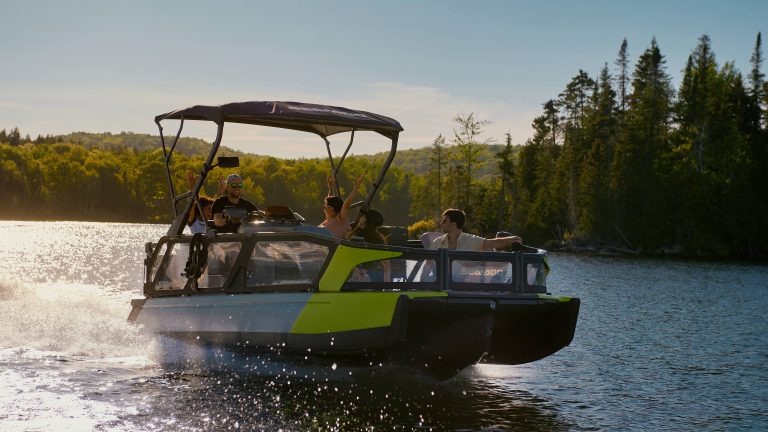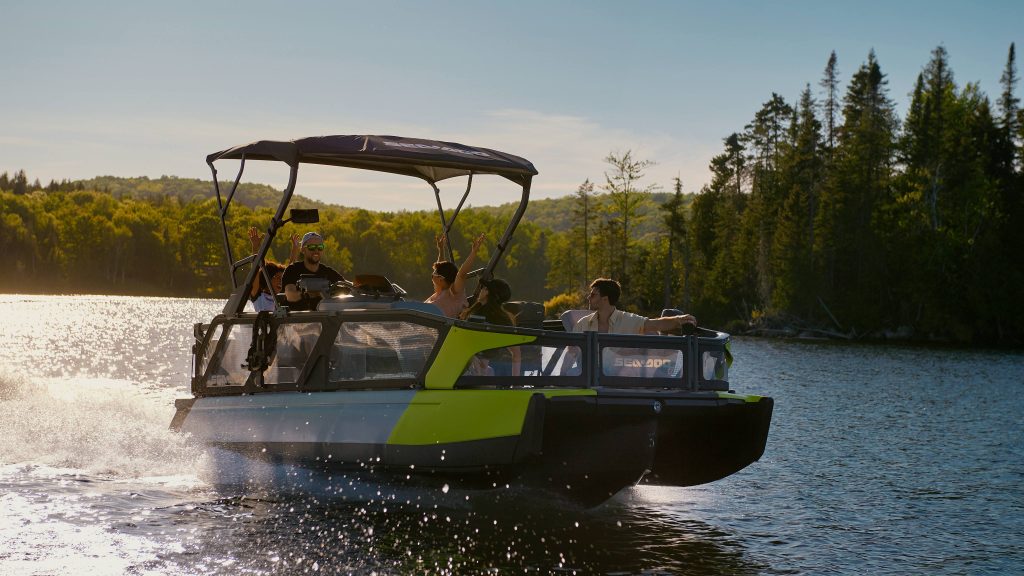 But back to the 2023 Sea-Doo Spark, and just how far Sea-Doo might be tempted to go with power in such a small craft.
During testing of a 2023 Sea-Doo Spark prototype equipped with a 1630cc engine, Sea-Doo engineers reportedly topped 63mph (101kmh) with a heavy rider on board, Kevin Shaw told his audience. 
However, he cautioned, the company would likely wind back the top speed on Sea-Doo's pint-sized model.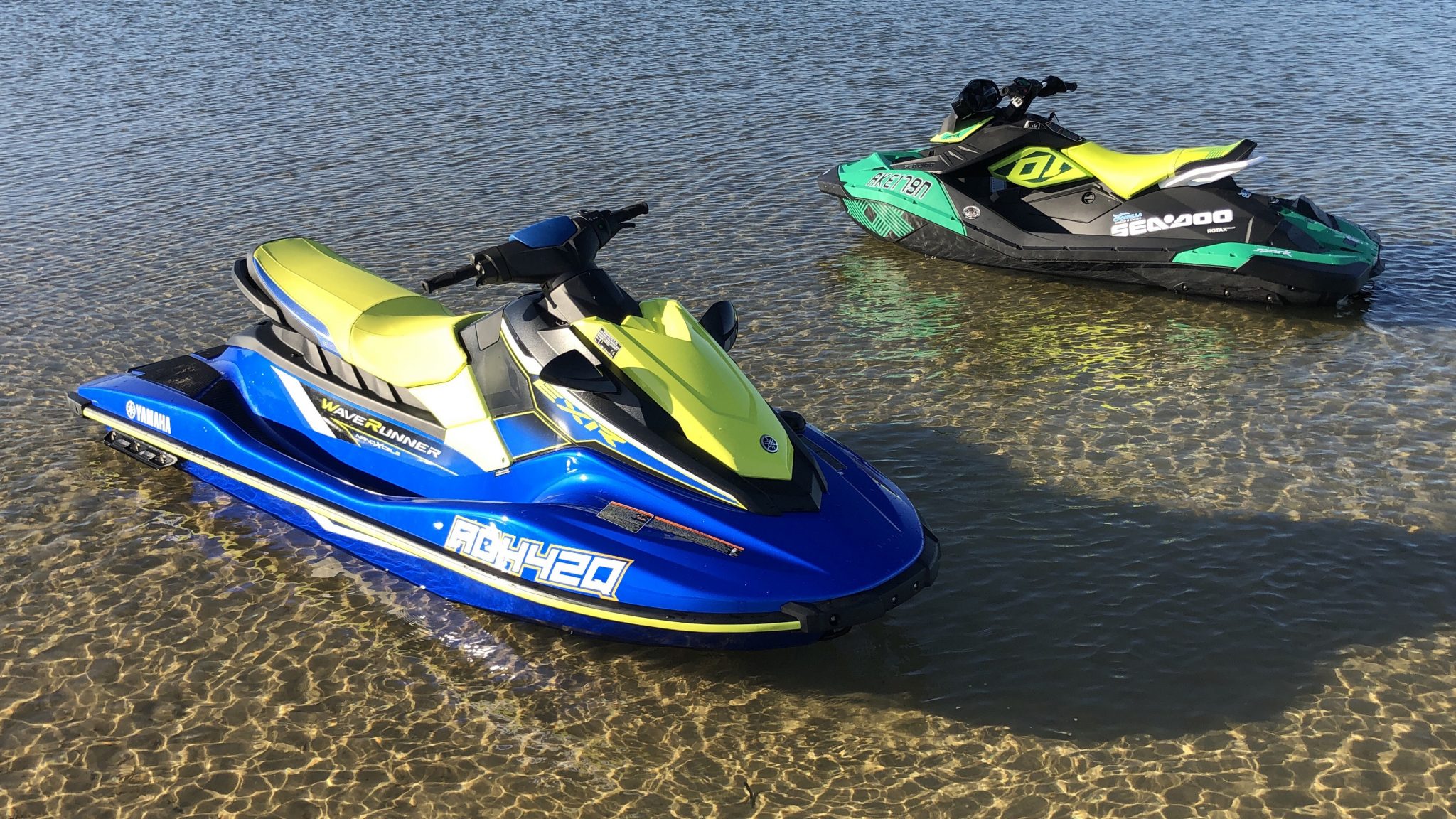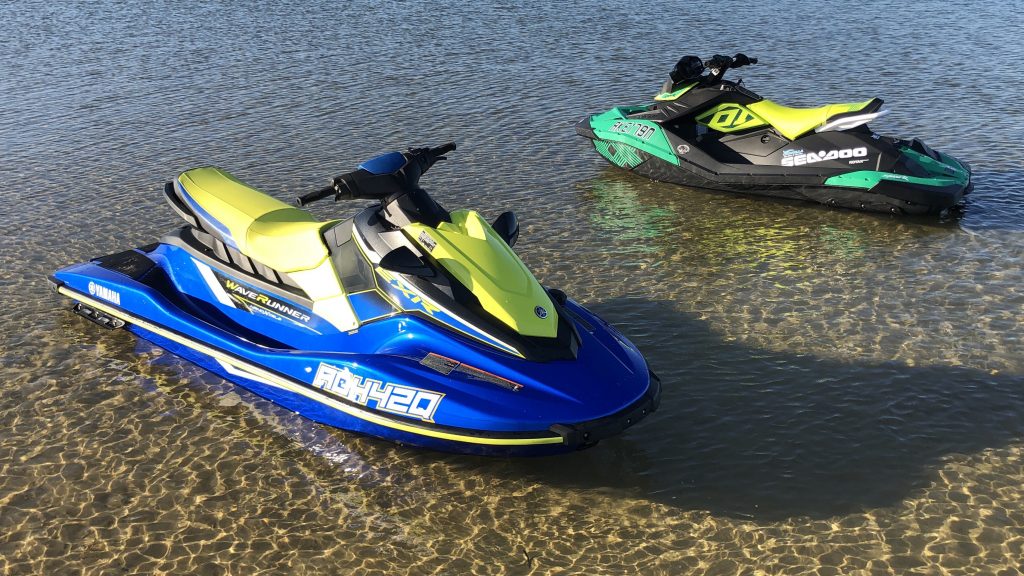 The most power currently on offer in the "recreational lite" class of Jet Skis and personal watercraft is the 110hp, 1050cc three-cylinder in the Yamaha EXR/JetBlaster (Yamaha EXR pictured above left, alongside a Sea-Doo Spark Trixx) . 
The equivalent 2021 Sea-Doo Spark models currently have a peak output of 90hp out of the factory.
As for turning the wick up on the 1630cc engine to deliver a 170hp version of the 2023 Sea-Doo Spark, Kevin Shaw said:
"Do not expect a 63mph (101kmh), 170-horsepower Spark, it's not going to happen. But a 130-horsepower (version) … is very, very likely."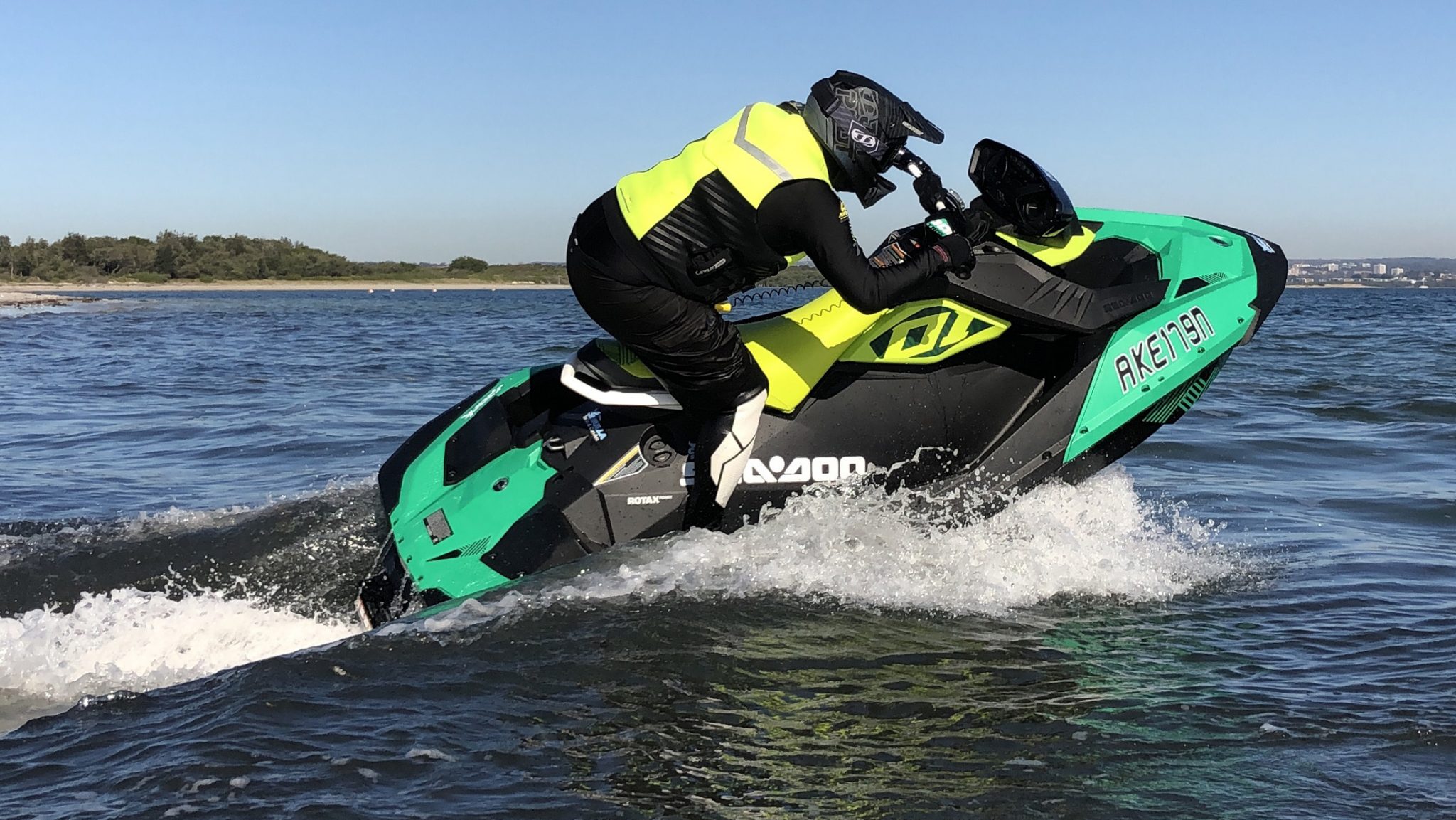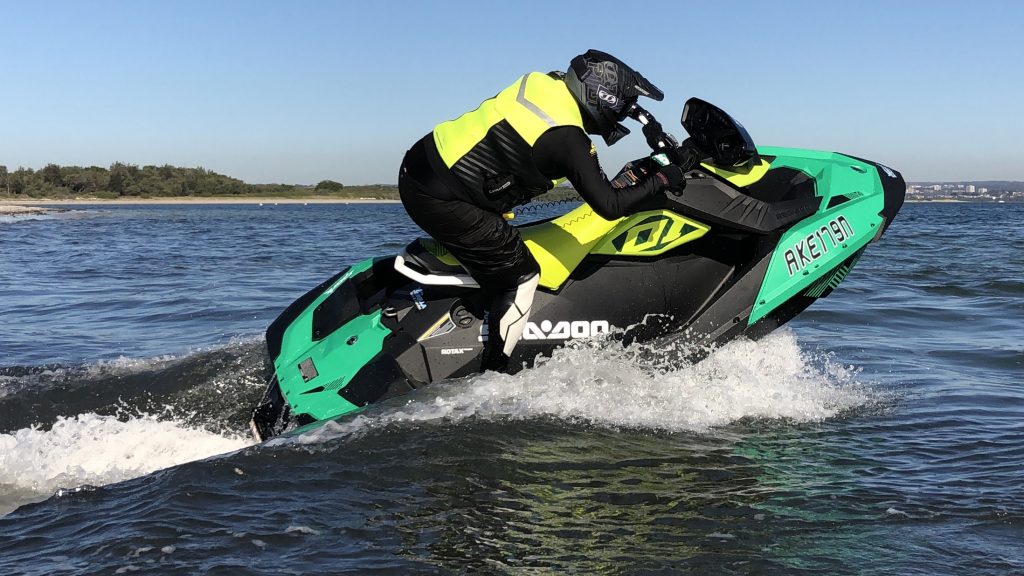 Kevin Shaw then helped his video audience join the dots further. "If there is a 1630cc Spark with 130 horsepower, all it takes is a phone call to (have a tuner) reflash it to 170 horsepower, and now you have a 65mph (105kmh) Spark."
The 2023 Sea-Doo Spark and Trixx ranges are likely to have a larger and more user-friendly top-deck, with more storage options – and possibly Sea-Doo's proprietary Linq attachment system.
Watercraft Zone hopes the changes allow for a larger instrument cluster (shown below, the tiny digital display in the current generation Sea-Doo Spark, with optional detachable speakers).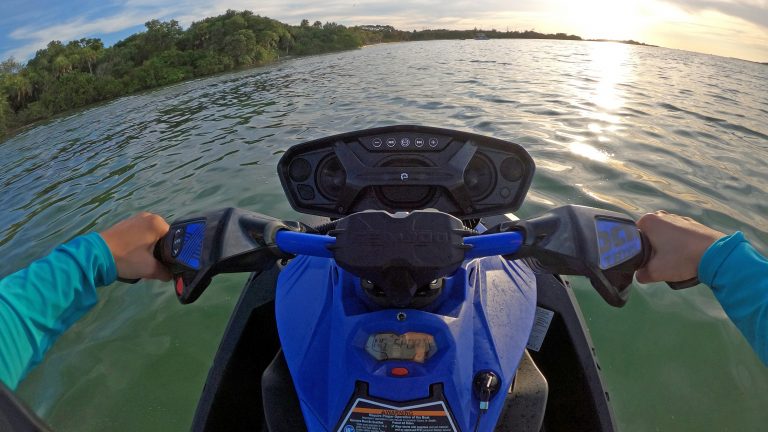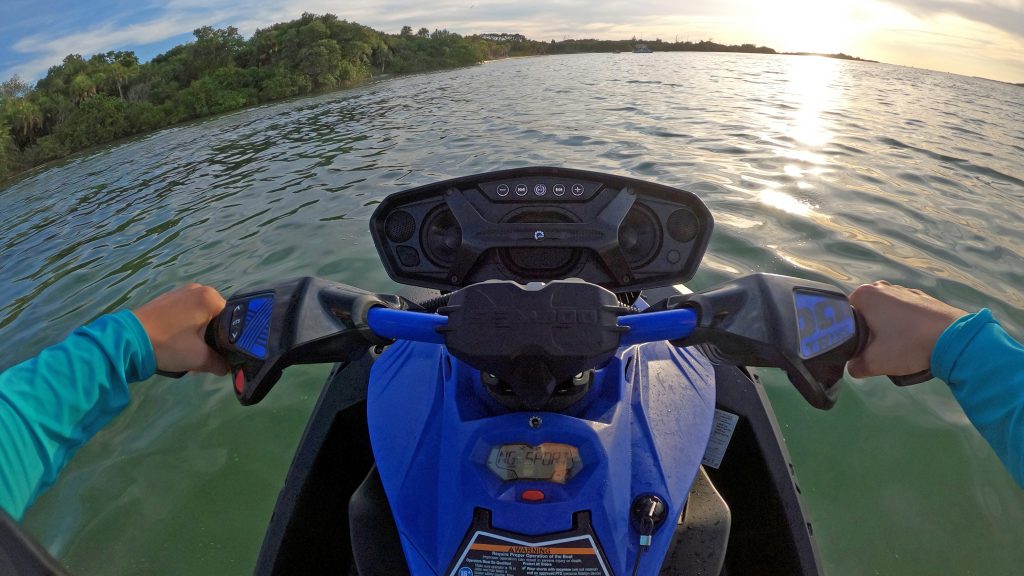 We're also hoping for a larger fuel tank on the 2023 Sea-Doo Spark range.
The current Sea-Doo Spark has the smallest tank in the sit-down watercraft market at 30 litres, versus 50 litres in the equivalent Yamaha EX, and 60- and 70-litre bladders in larger Sea-Doo models. (Yamaha has a 70-litre tank across most of its model range, and Kawasaki Jet Skis run 78-litre bladders).
The deck and hull on the 2023 Sea-Doo Spark models are likely to be constructed from plastic – or what Sea-Doo calls "Polytec."
However it is not yet clear whether the 2023 Sea-Doo Spark range will continue with the first generation of Polytec that debuted with the current generation Spark series in 2014.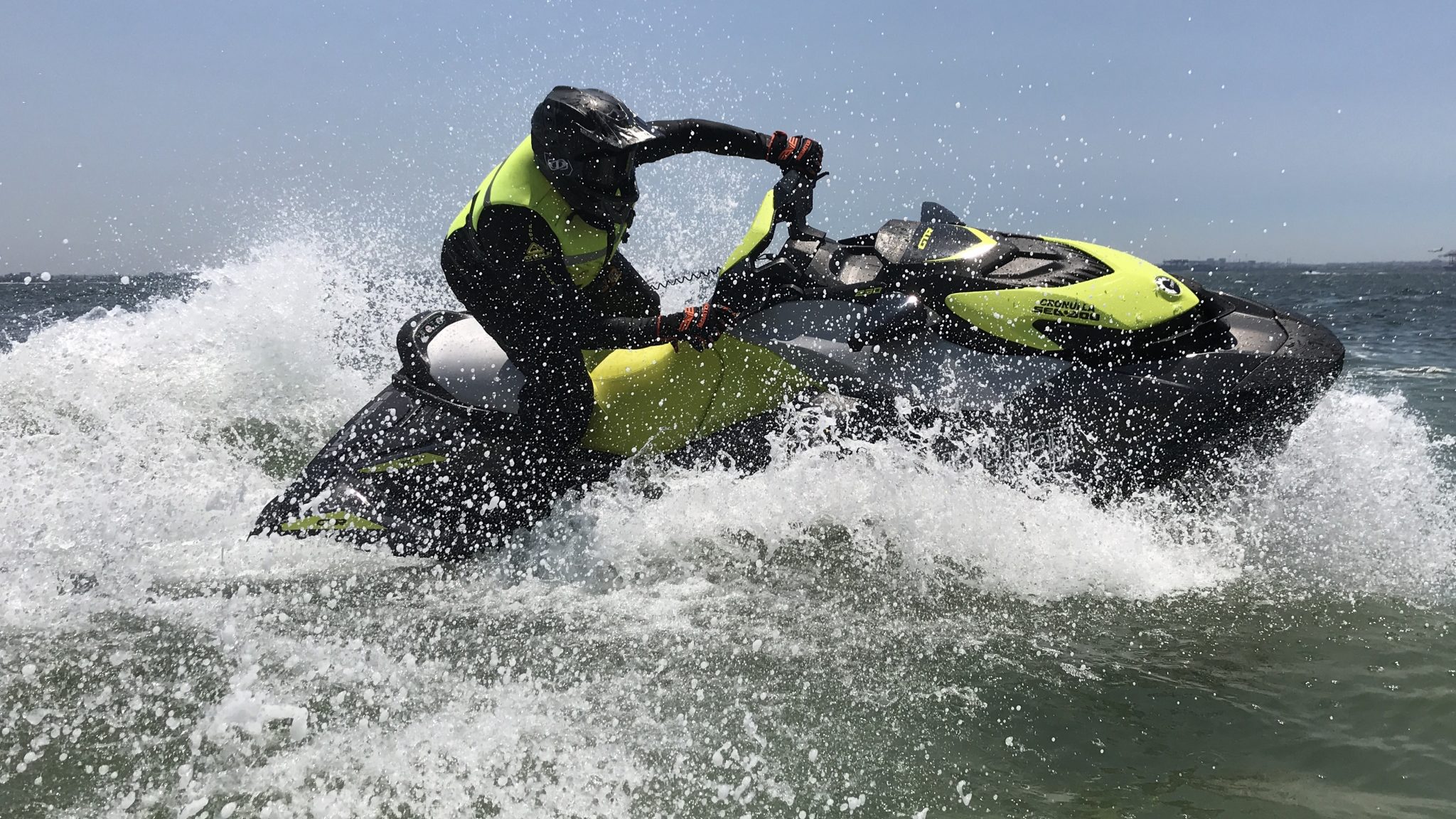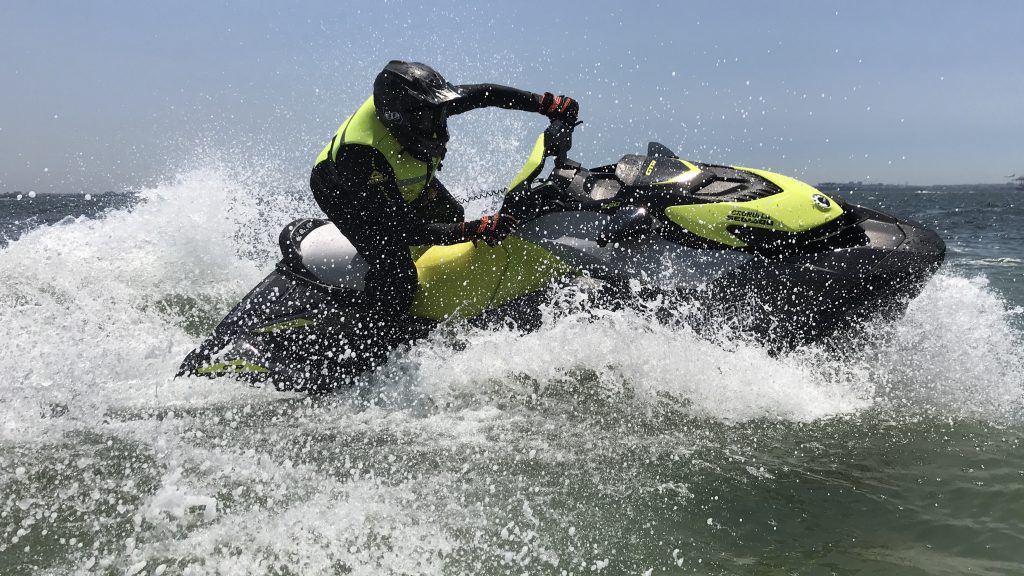 Or if the 2023 Sea-Doo Spark series will adopt Polytec 2 – as used in the high-performance, supercharged Sea-Doo GTR 230, for example (pictured above) – which embeds strips of fibreglass in high-stress sections of the hull.
At a minimum, it seems Sea-Doo is preparing to offer 100hp and 130hp variants of the 2023 Sea-Doo Spark series, in part perhaps to compensate for a slight weight increase due to the model's expected growth spurt.
According to The Watercraft Journal, Sea-Doo had forecast Yamaha would in the future release a high output version of its EXR model with potentially 130hp, and so Sea-Doo embarked on a mission to bring more power to future versions of its most affordable watercraft.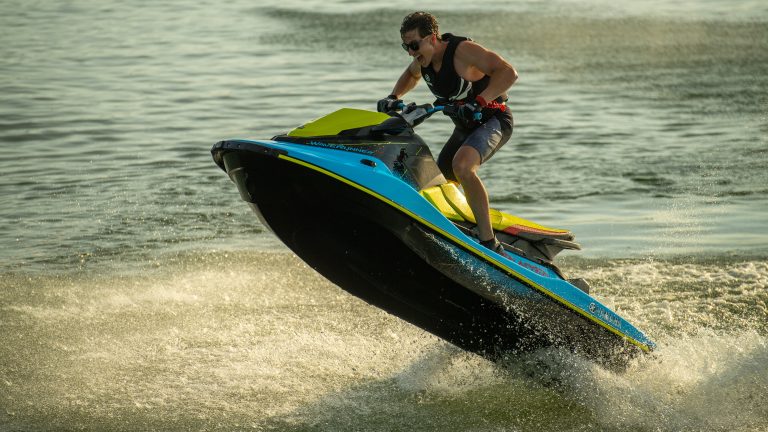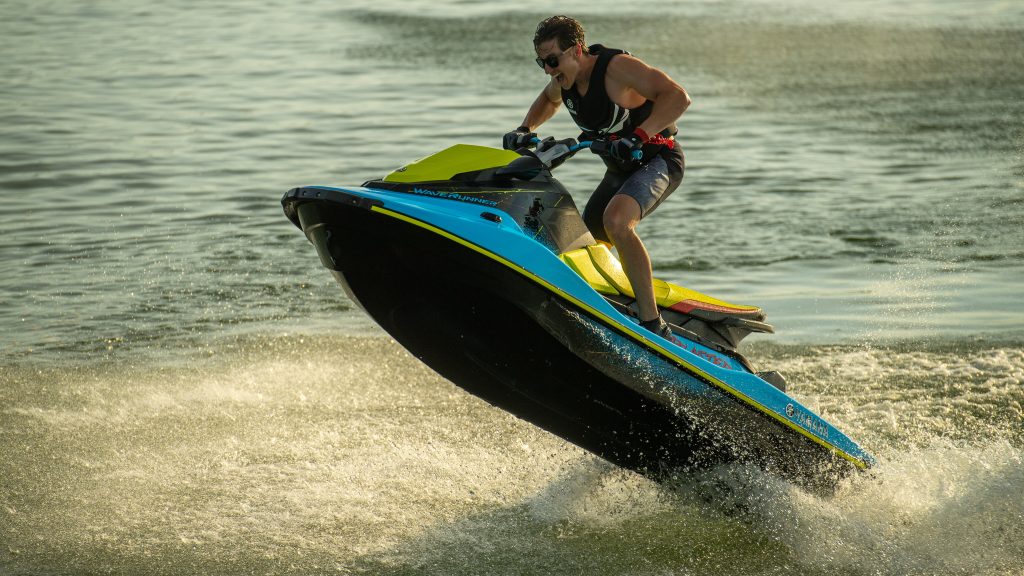 Instead, Yamaha discontinued the EXR for 2022 and reconfigured the platform with step wedges and an adjustable jet pump nozzle – and renamed it the JetBlaster (pictured above), to bring it closer in philosophy to the Sea-Doo Spark Trixx stunt machine.
In other words, Sea-Doo zigged when Yamaha zagged. Either way, Jet Ski enthusiasts are the winners here, spoiled for choice as the two biggest PWC brands battle for market share.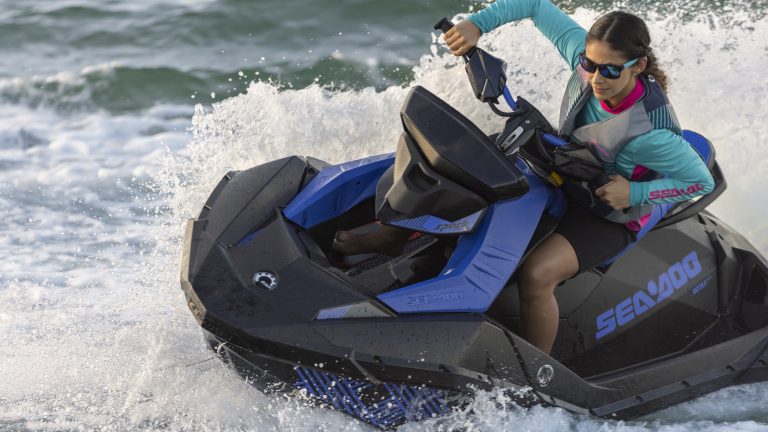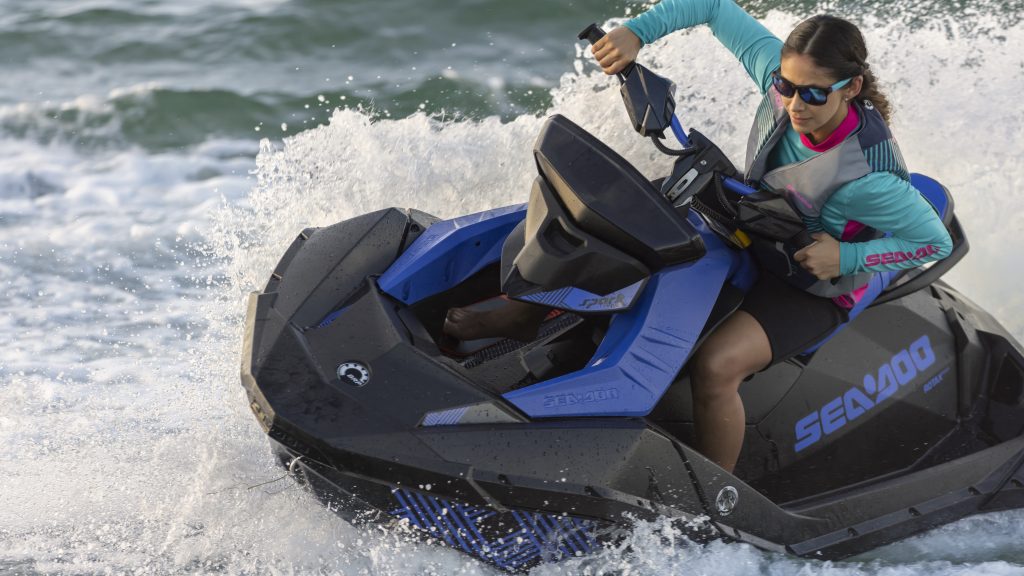 As it stands, we won't know for sure what the 2023 Sea-Doo Spark looks like or what powers it until about 12 months from now, when the company officially lifts the lid on the full model range.
Kevin Shaw's wrap-up is the best insight we have so far. Watch the video in full here or see the link below, and find out for yourself what Sea-Doo could come up with for the next generation Spark series.
MORE: 2022 Sea-Doo prices and model changes
VIDEO: 2020 Sea-Doo Spark Trixx vs Yamaha EXR
MORE: All our Sea-Doo coverage in one click
MORE: All our news coverage in one click
MORE: Follow us on Facebook