A group of big wave surfers – and a team of Jet Ski riders who support them – have provided a rare insight into the massive efforts behind the scenes on big wave surfing missions.
Filming in January 2023 for a documentary on HBO due to air next year, a group of nine Jet Ski riders, six surfers, and a further six support crew loaded their equipment on a boat and headed 100 miles (160km) off the California coast.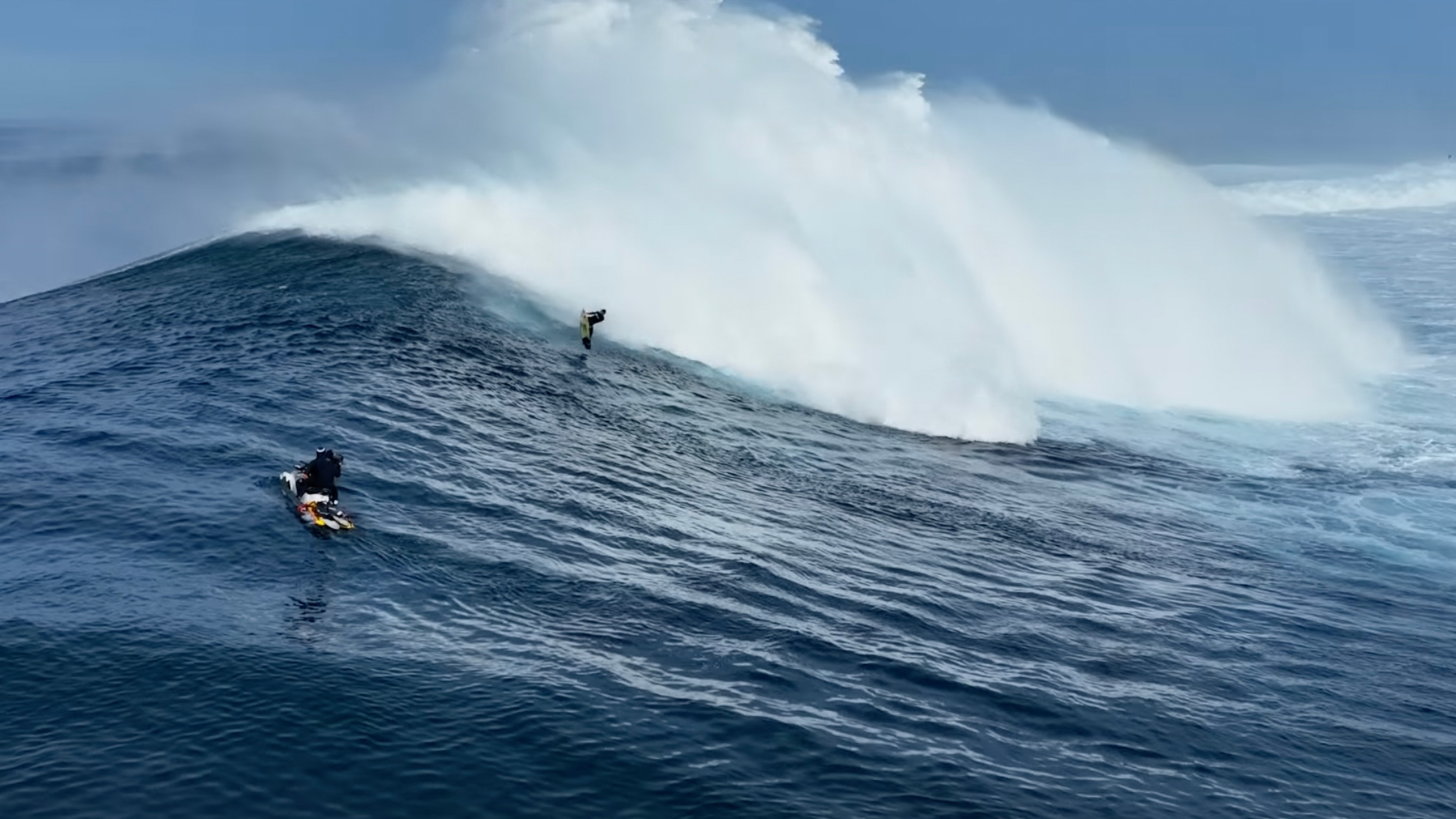 Their mission was to conquer one of the Top 10 big wave surfing locations in the world, Cortes Bank, a shallow seamount – which was an island 10,000 years ago – located approximately 100 miles (160km) west of San Diego.
With no land in sight – and with water conditions subject to wind and swell from any direction – Cortes Bank can also be one of the most perilous big wave surfing locations.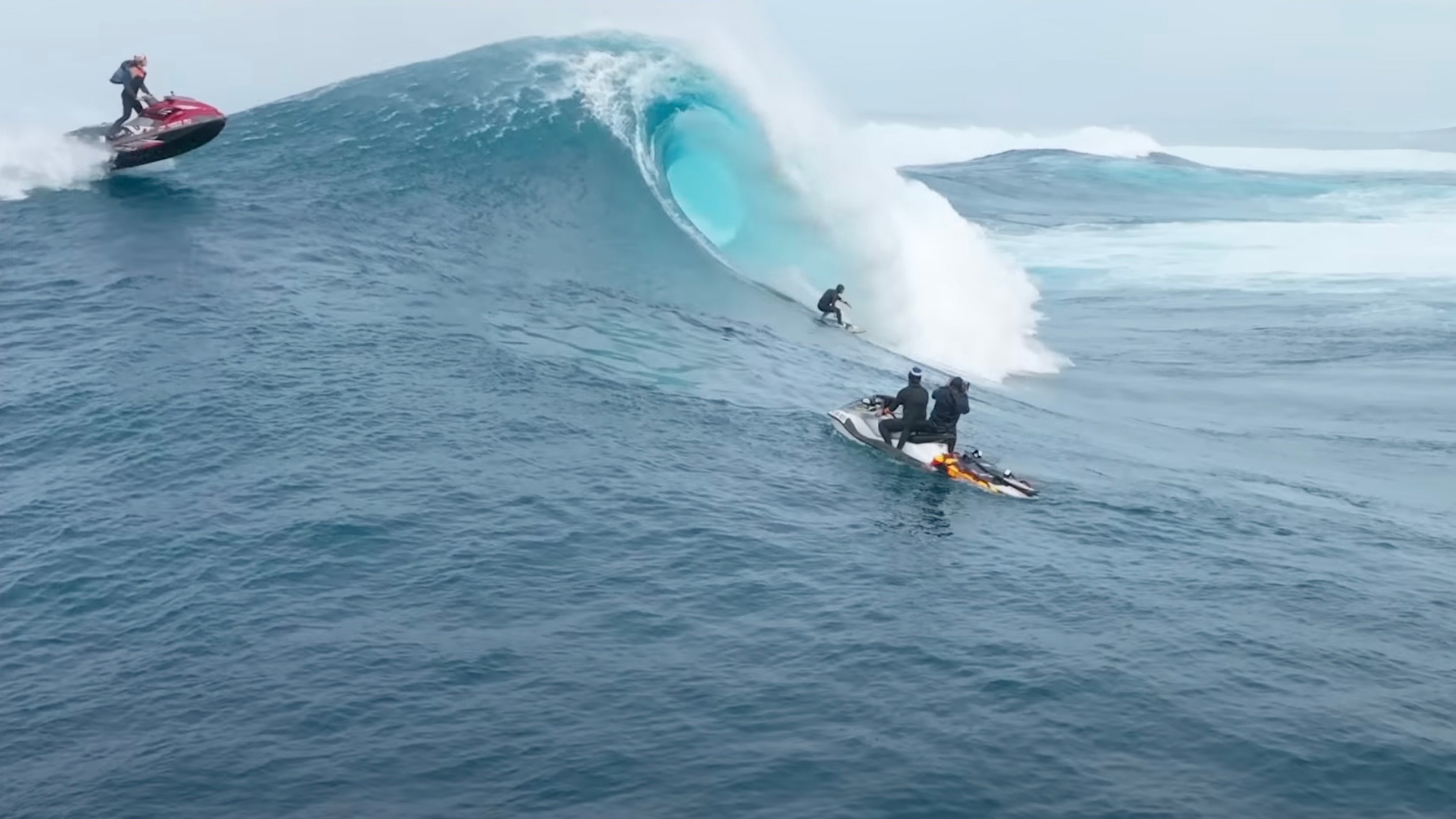 However, on this occasion, the team was blessed with near perfect conditions, with some crew declaring it the best they'd ever experienced.
The waves typically range from 35 to 70 feet (10 to 20 metres) or higher, and the surfers need to be towed by Jet Ski to get up to speed.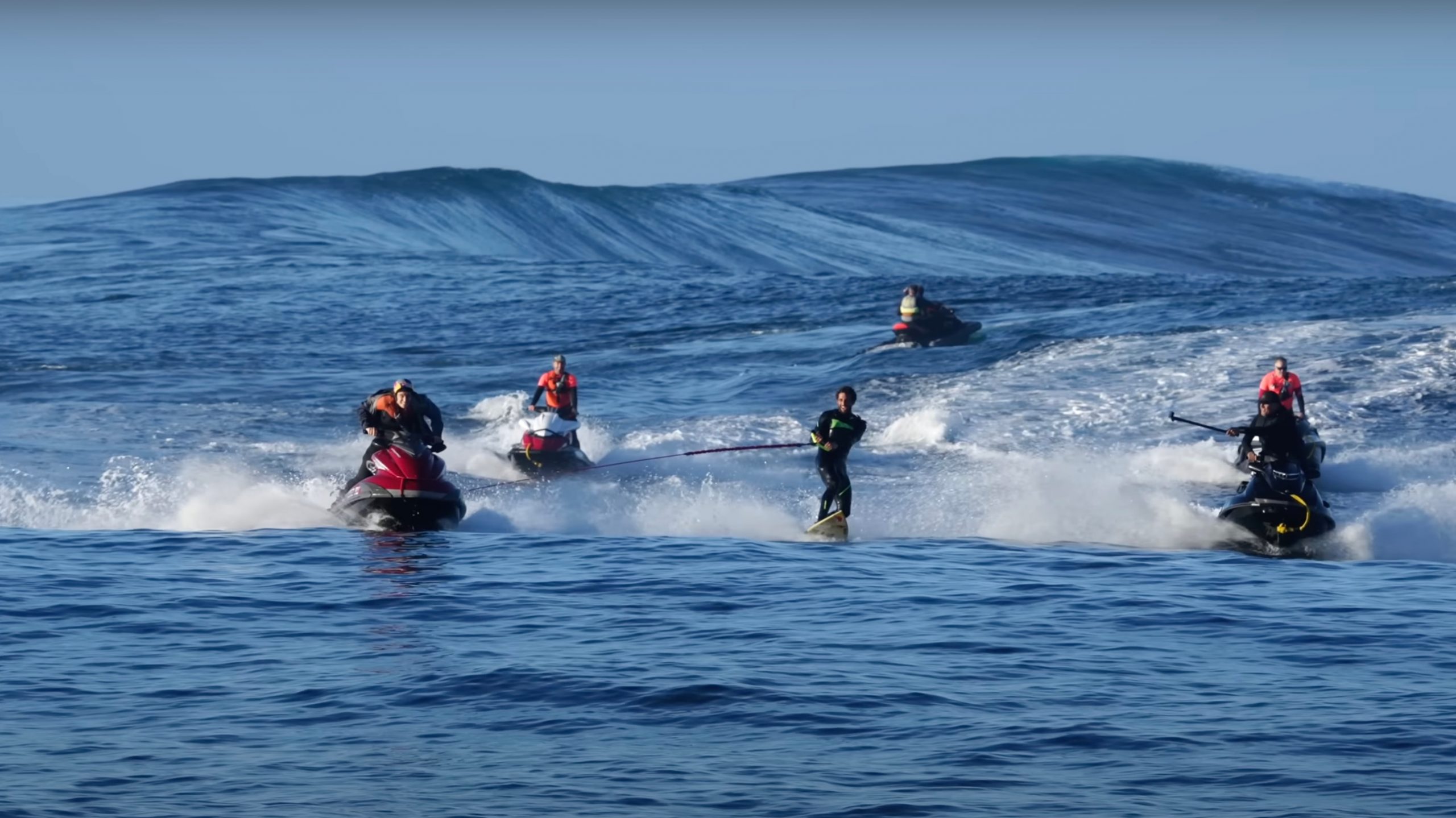 The nine Jet Skis included a range of Yamaha FX and VX WaveRunners and two Hondas (an F12 and an F15).
The personal watercraft were operated by four rescue riders, three tow-surf riders, and two riders with camera crew on the back.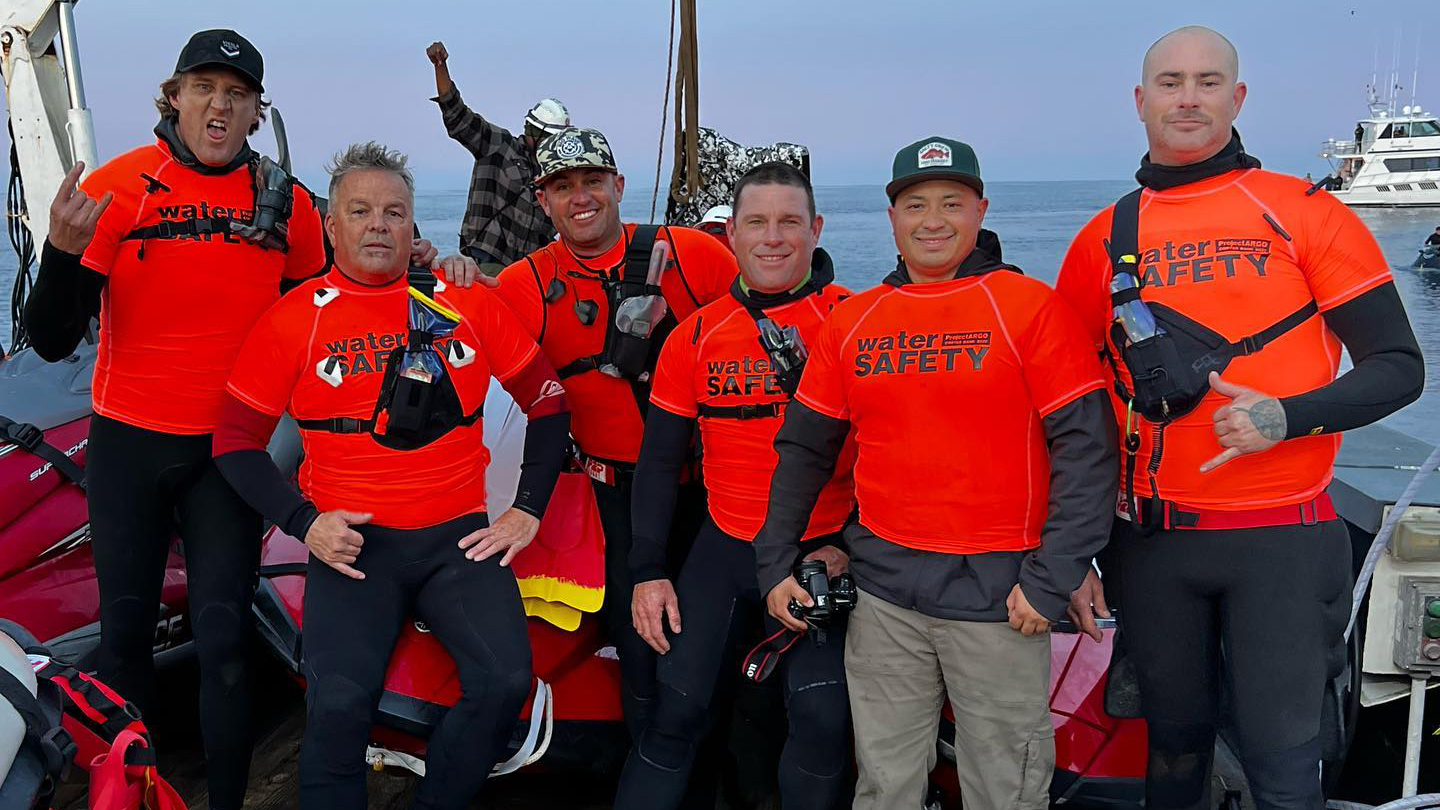 One of the rescue Jet Ski riders, Drake Stanley (pictured above, far right), is a former big wave surfer.
Drake Stanley and fellow Jet Ski rescue rider Frank Quirarte (pictured above, second from left) – who is also an accomplished big wave surf photographer – work rescue teams at Mavericks, in Half Moon Bay, California.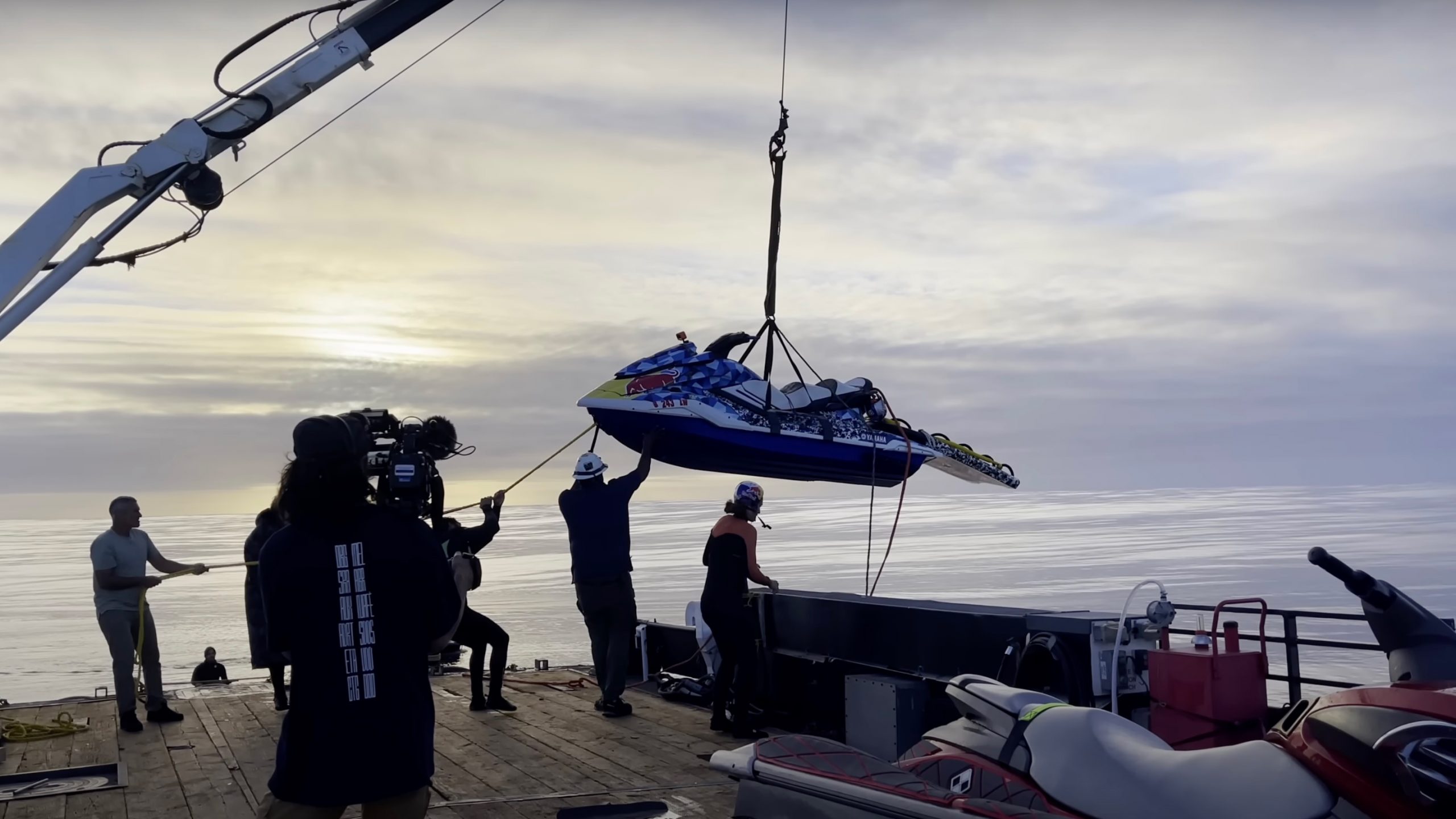 And when they're not embarking on big wave surf rescues, they spend the warmer months of the year touring remote parts of Alaska on a Jet Ski.
The Jet Ski rescue riders were supported on the vessel by two paramedics, three emergency-trained personnel, and a number of certified first responders.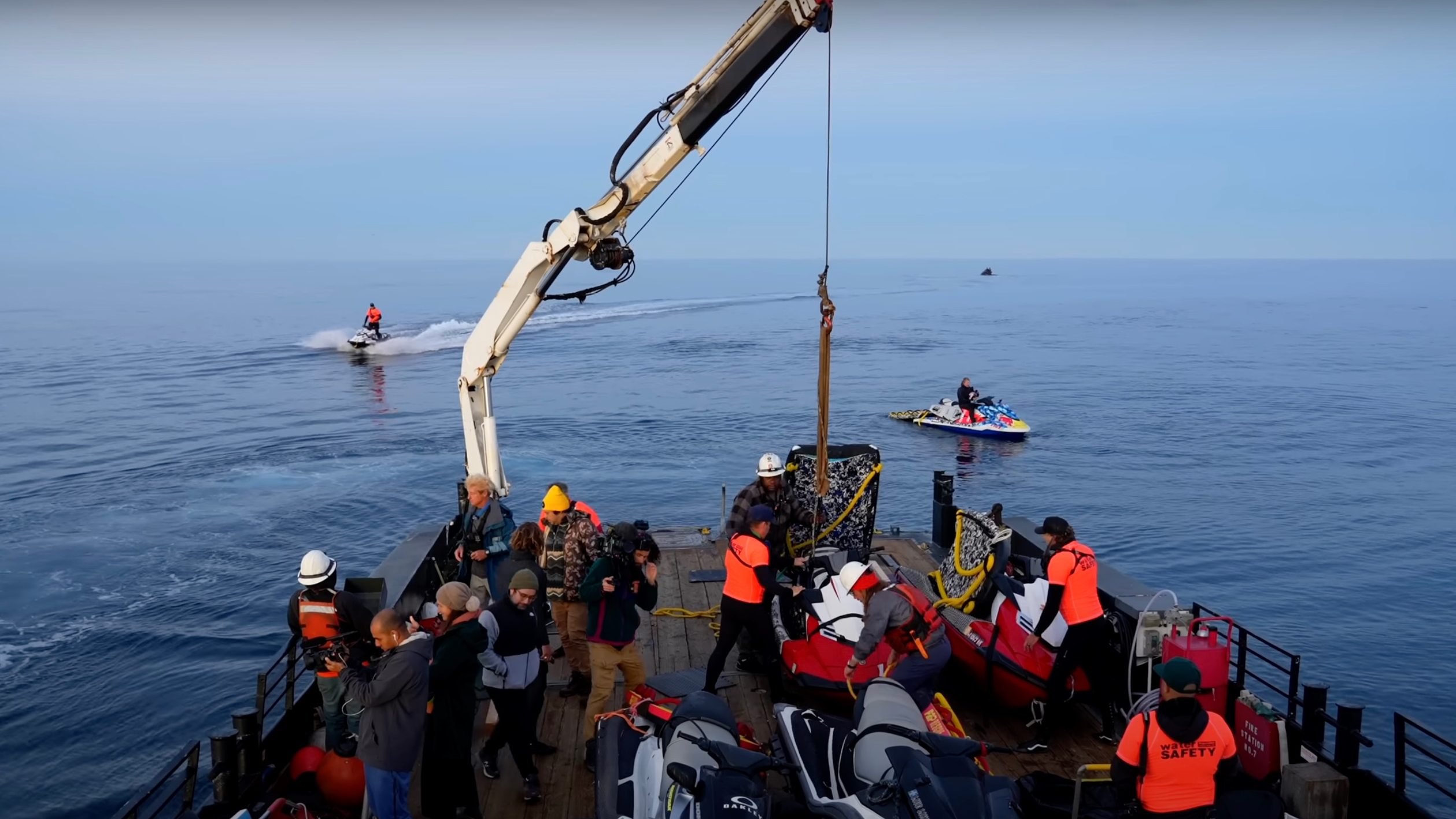 The US Coastguard was also on standby throughout the day – and had been briefed in detail prior to the Cortes Bank mission, which organisers say took 18 months to plan.
While the six big wave surfers brought along 20 surfboards between them, the nine Jet Skis were loaded via a crane and sling onto the rear deck of the large ocean-ready crew boat.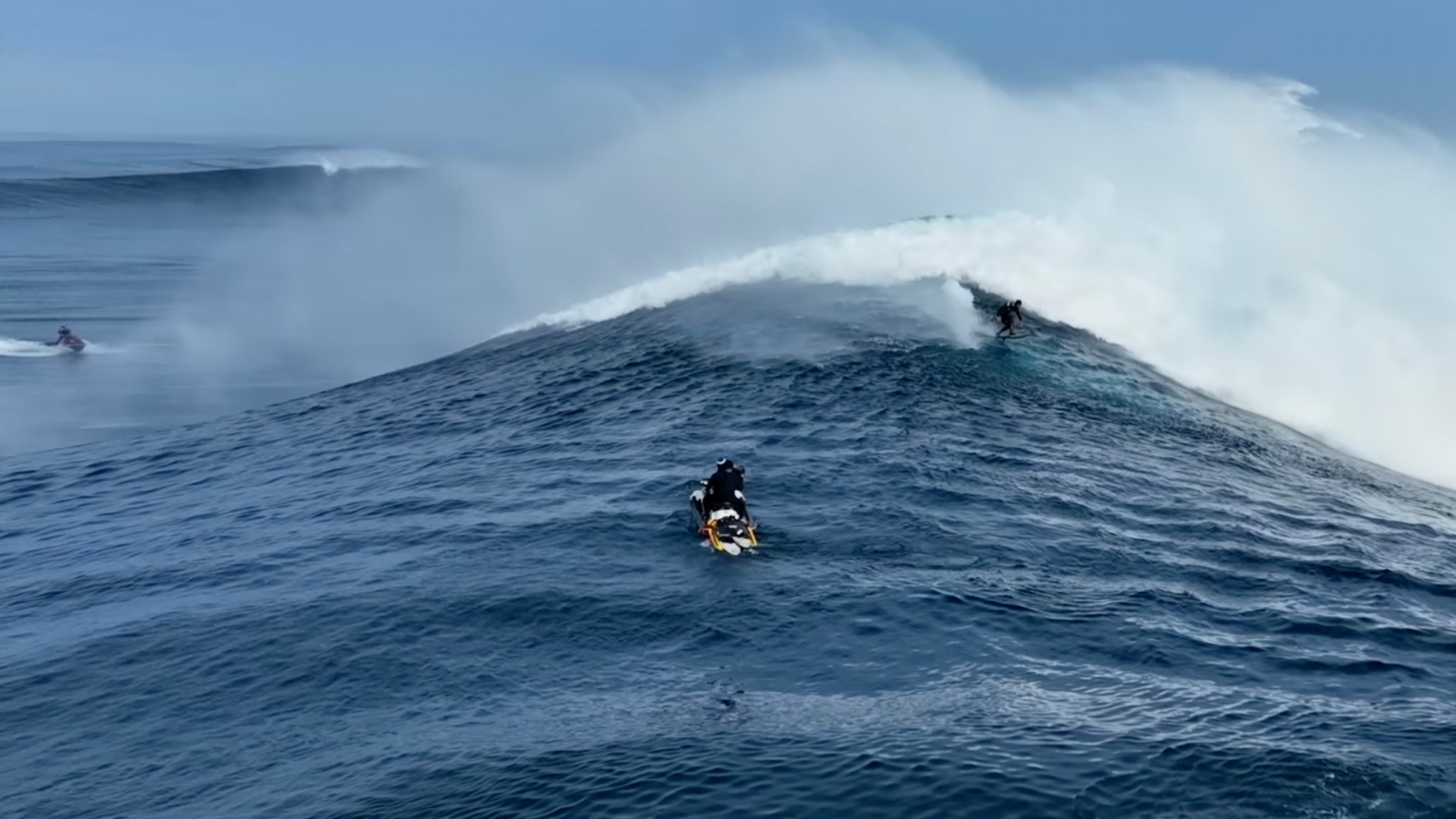 Video shows the sleeping area for at least some participants was the rear deck in the open air, with the surfers seeking warmth in swags nestled alongside the Jet Skis.
Organisers say it took the boat about 8 hours to travel to Cortes Bank from San Diego, departing on the evening of Thursday 12 January 2023 and arriving in the early hours of the morning on Friday 13 January 2023.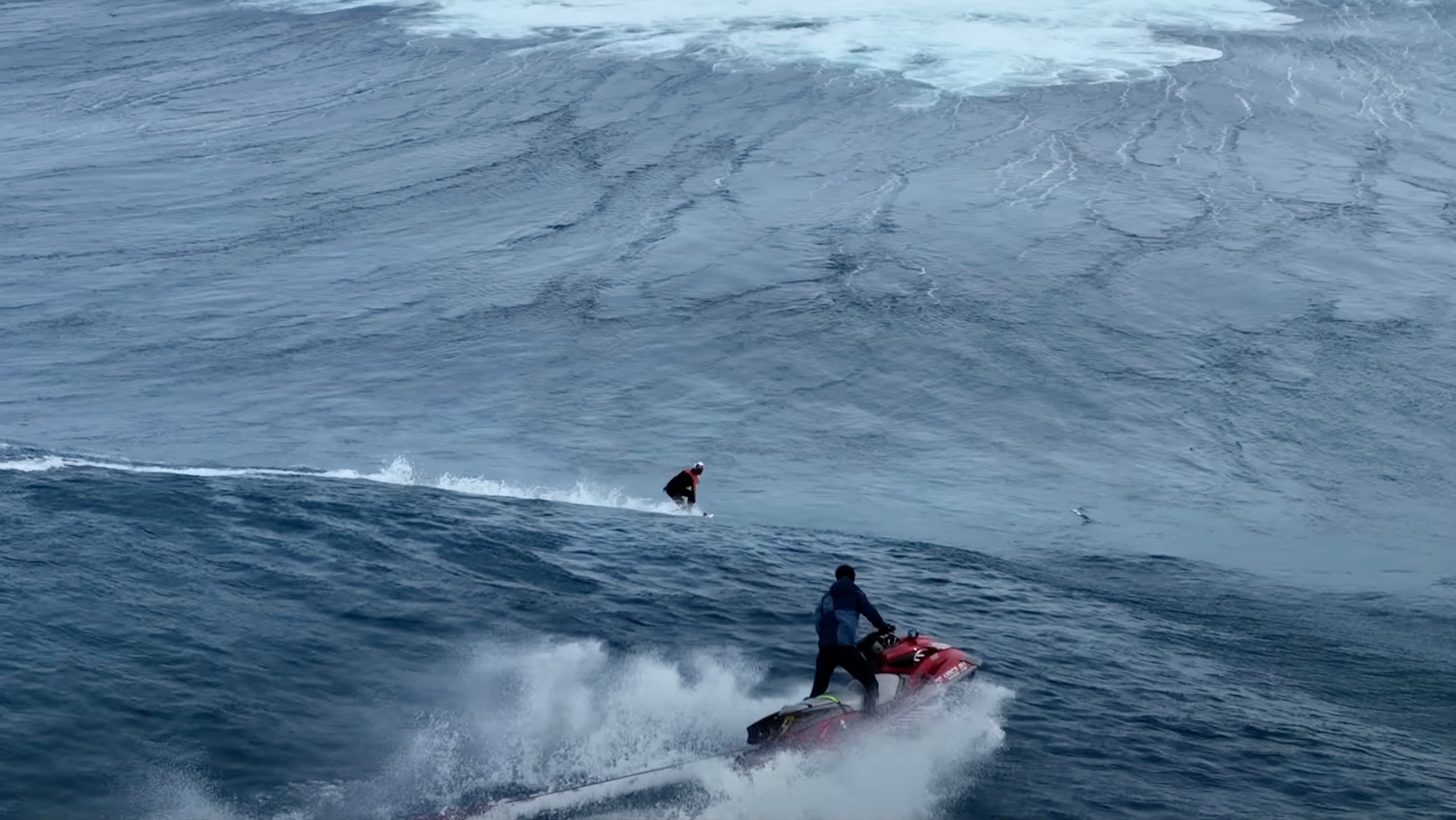 The surfers – and the Jet Skis – were on the water for most of the day, before it was time to pack up about 3pm to start the 8-hour journey home, arriving in the early hours of Saturday 14 January 2023.
The command post for the mission was DM Tapper, the largest crew boat operated by Pacific Marine Services in San Diego, which has a fleet of craft including tug boats and cargo-carrying vessels.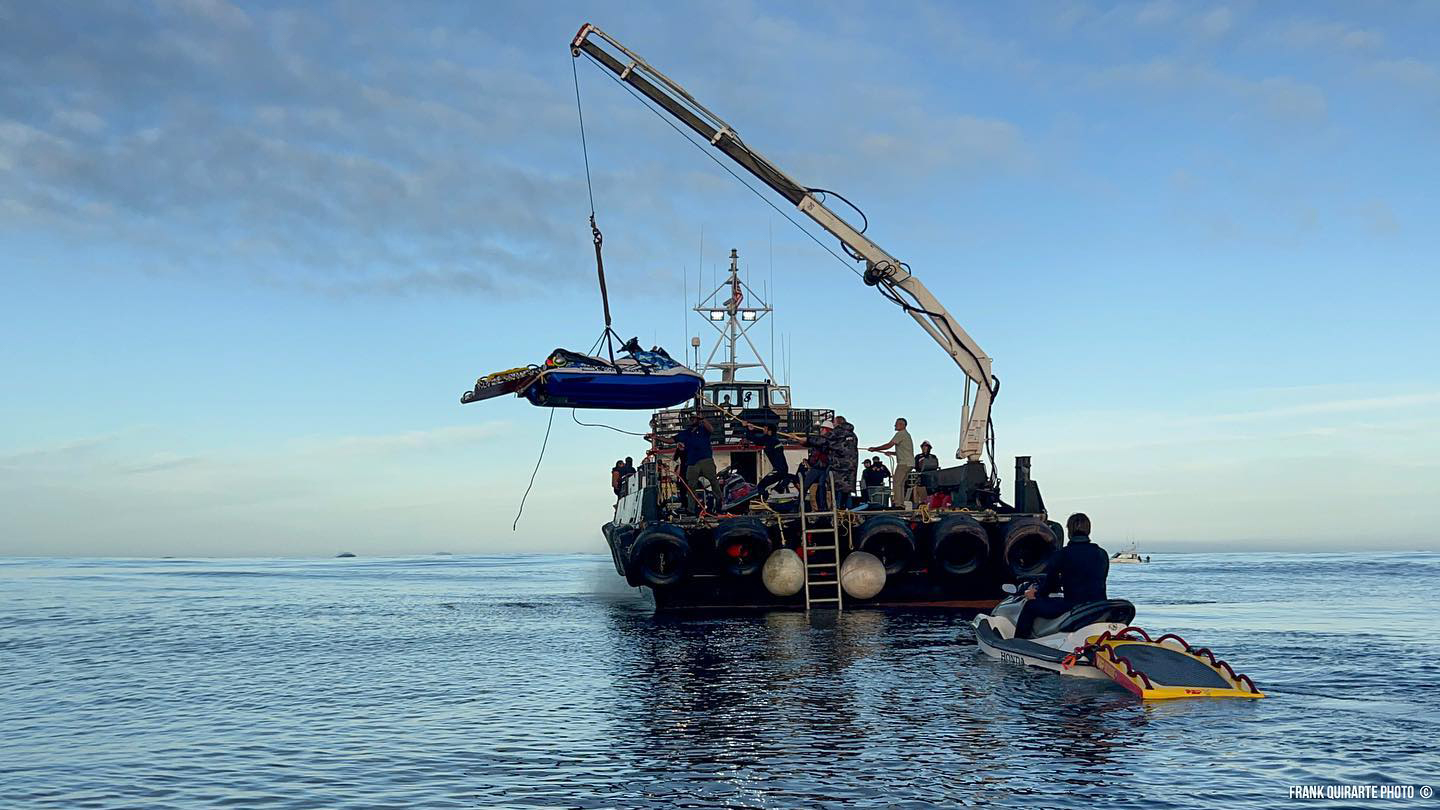 On board the crew had a range of life-support gear, including oxygen and medical trauma kits.
Fortunately, no-one was injured during the entire trip – including surfers, Jet Ski riders, camera crew and boat crew.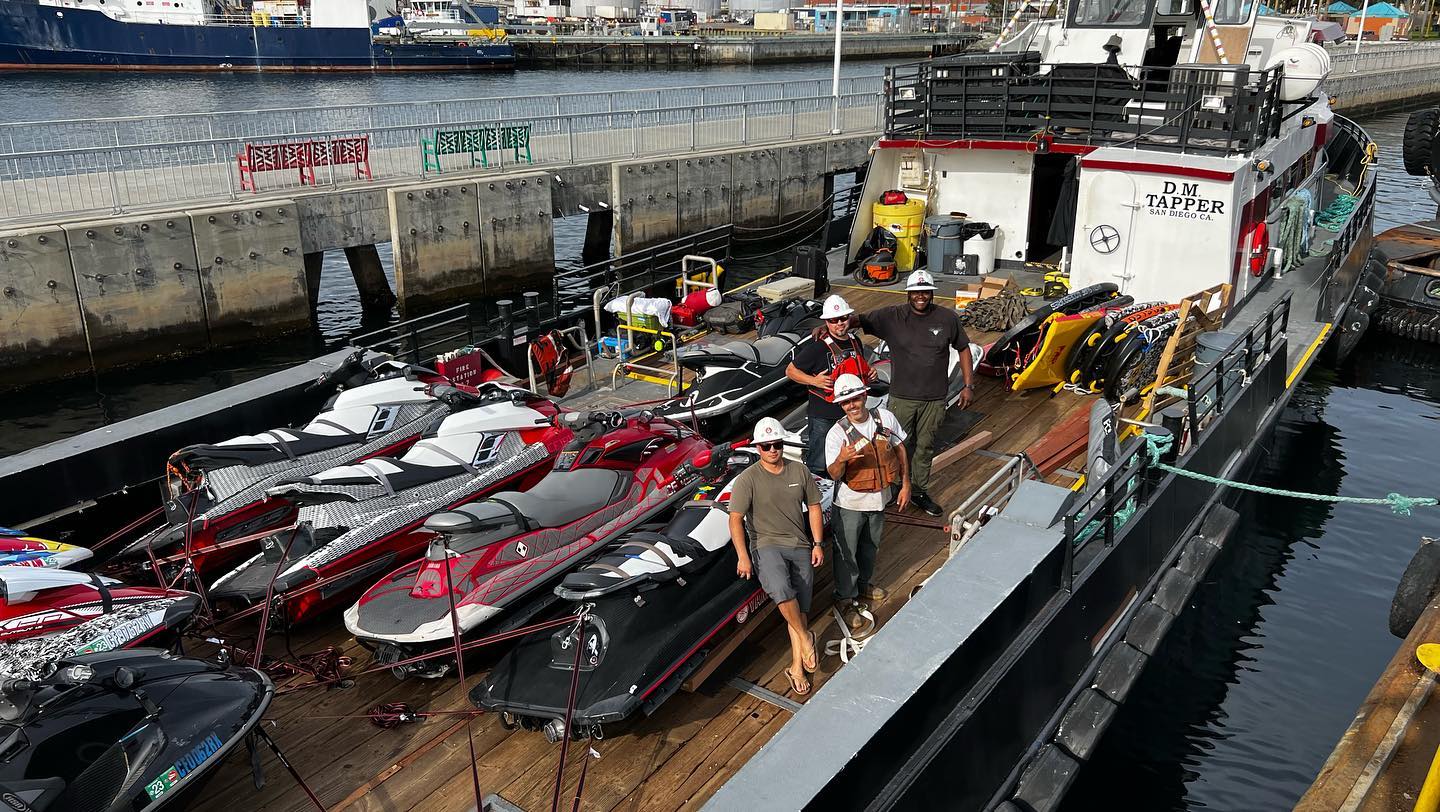 Although it was over in less than three days, Frank Quirarte said the whole exercise was a "massive effort" from all parties involved.
The preview video – put together by highly-regarded big wave videographer Tucker Wooding – provides a glimpse of the stunning footage we can expect from the HBO documentary due to air next year.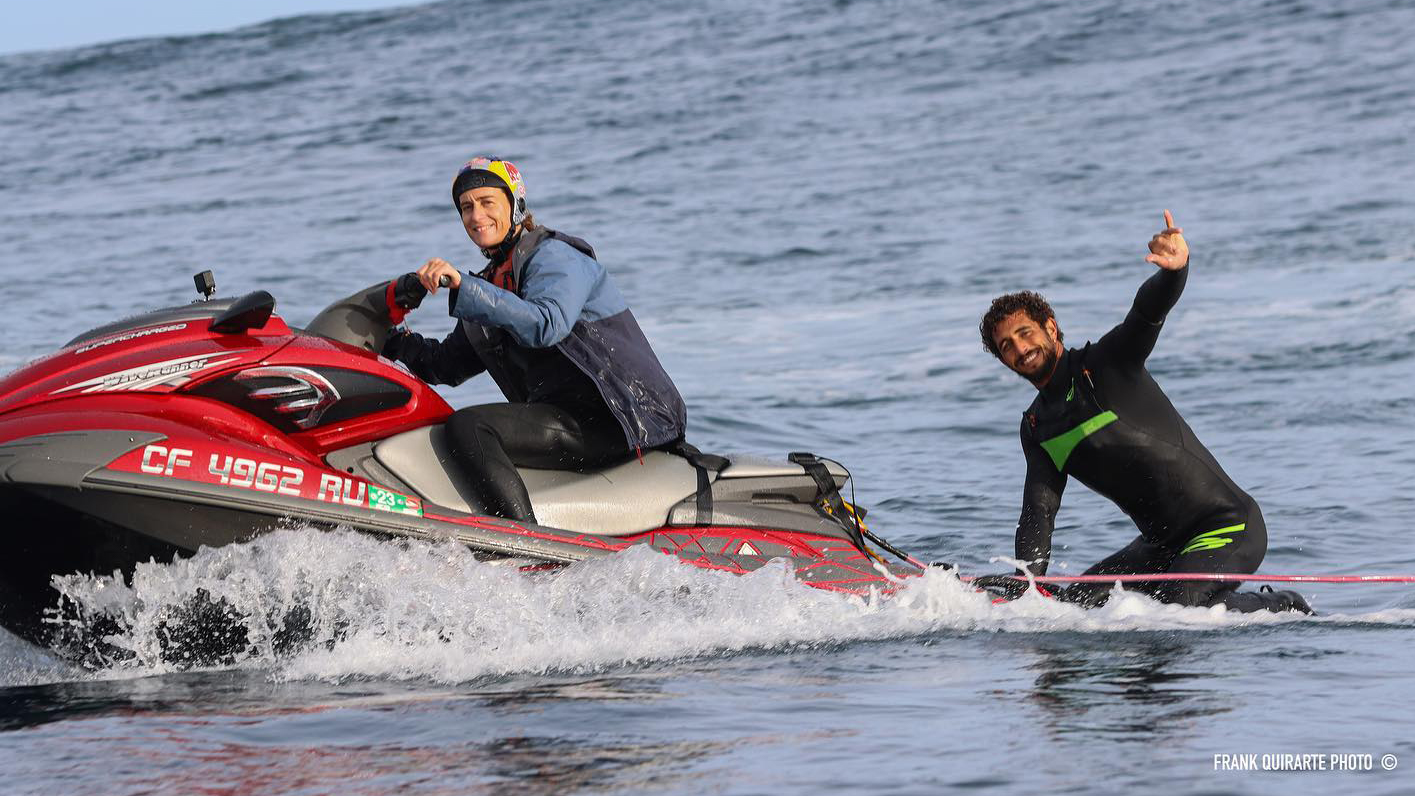 Tucker Wooding is a nautical captain in the salmon fishing industry in Alaska during the summer, which gives him the flexibility to film big wave surfers in the winter.
Coincidentally, Tucker Wooding follows the same seasonal shift as Jet Ski rescue riders Drake Stanley and Frank Quirarte, who also switch between Alaska and California depending on the time of year.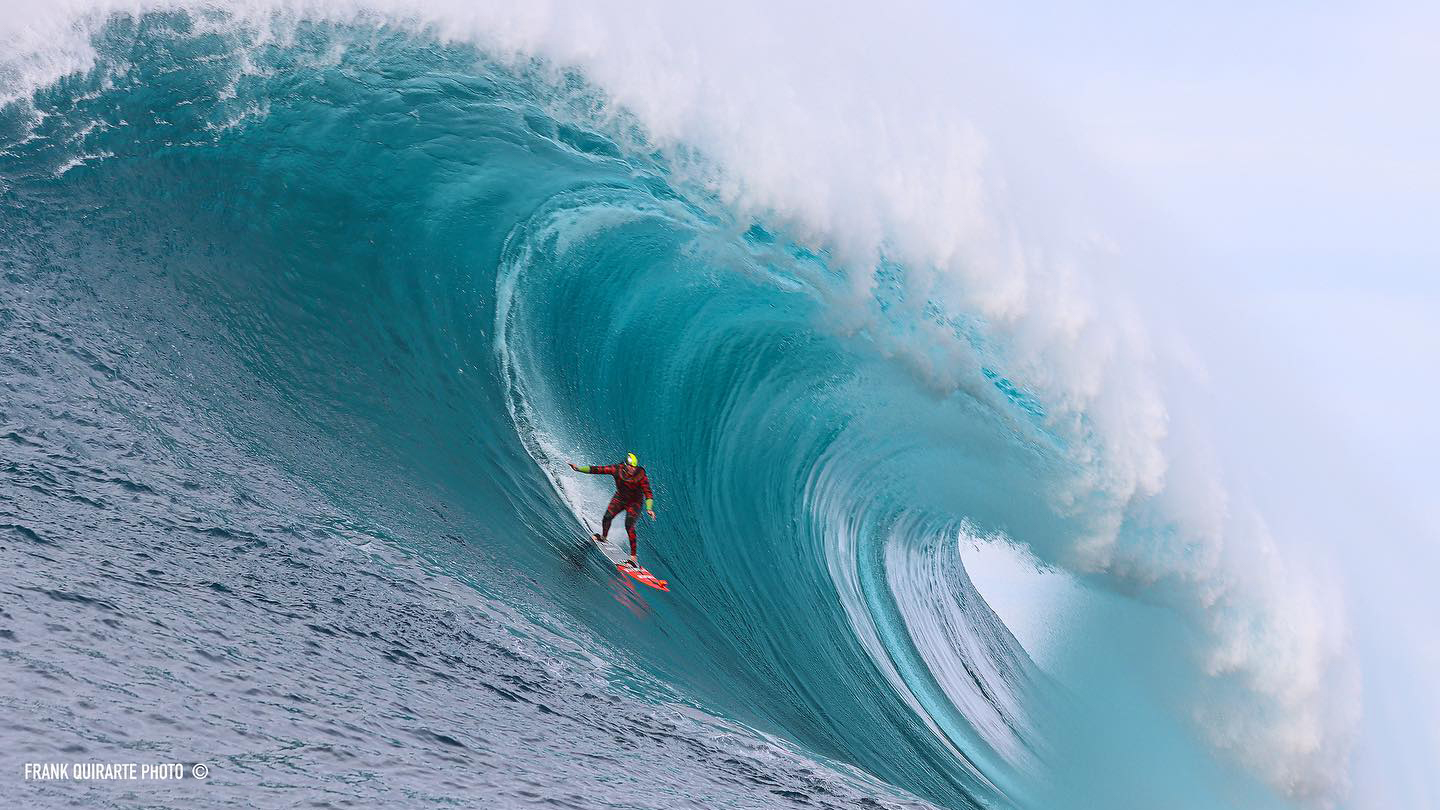 As Tucker Wooding explains, the Cortes Bank mission was described as "the greatest surf trip of all time" thanks to the near-perfect conditions, epic waves, and stunning video footage.
"Out of all the surfers that day, the only one that had ever surfed out there was Garrett McNamara," Tucker Wooding noted on his YouTube video, which we encourage you to watch here.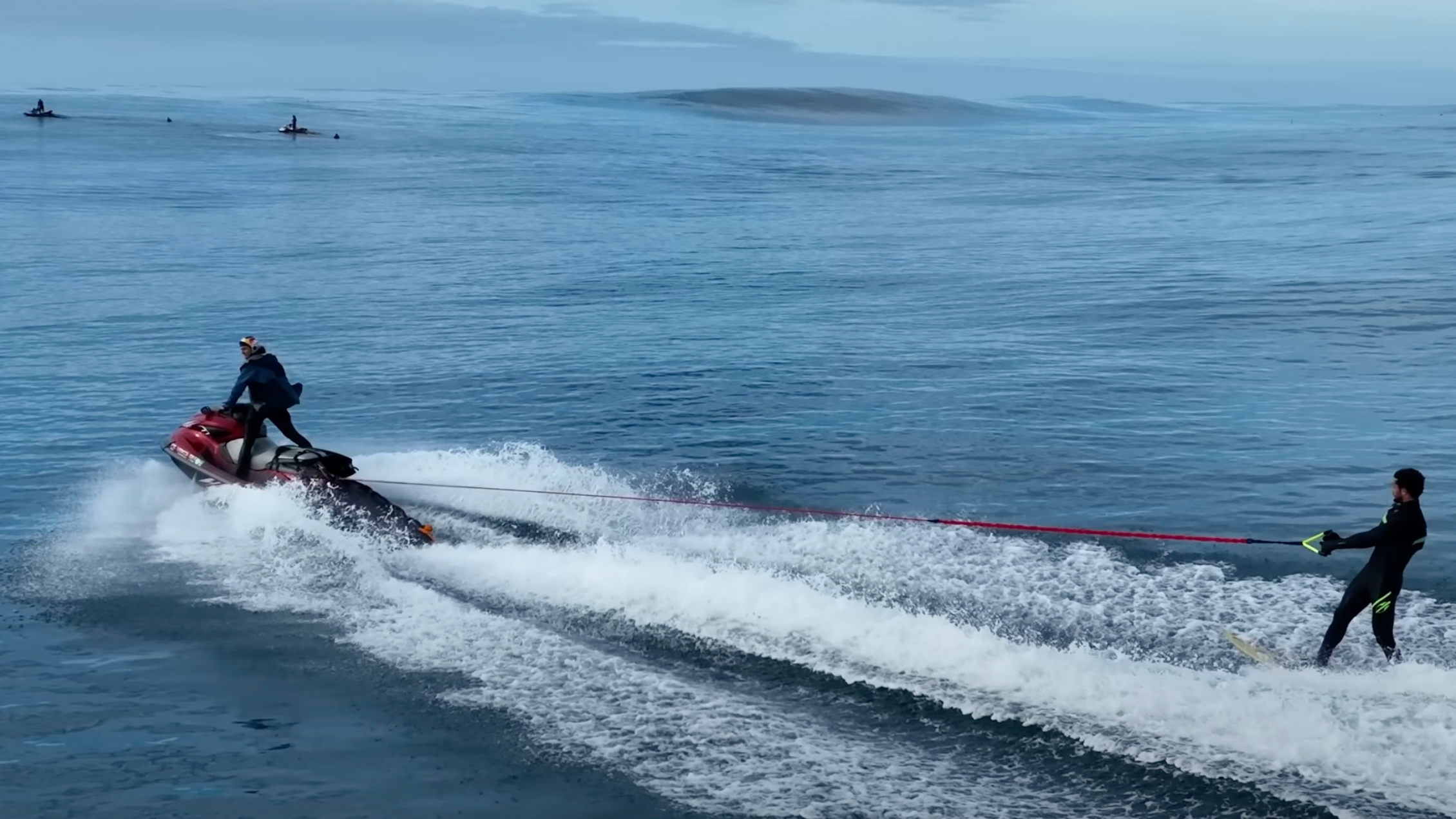 "Lucas Chianca, Justine Dupont, Andrew Cotton, Nic Von Rupp, and Will Skudin had their first experience out there. And as you can see they all took advantage."
Tucker Wooding revealed he had been filming big wave surfers at 'Jaws' (near Maui, Hawaii) immediately prior to the Cortes Bank mission.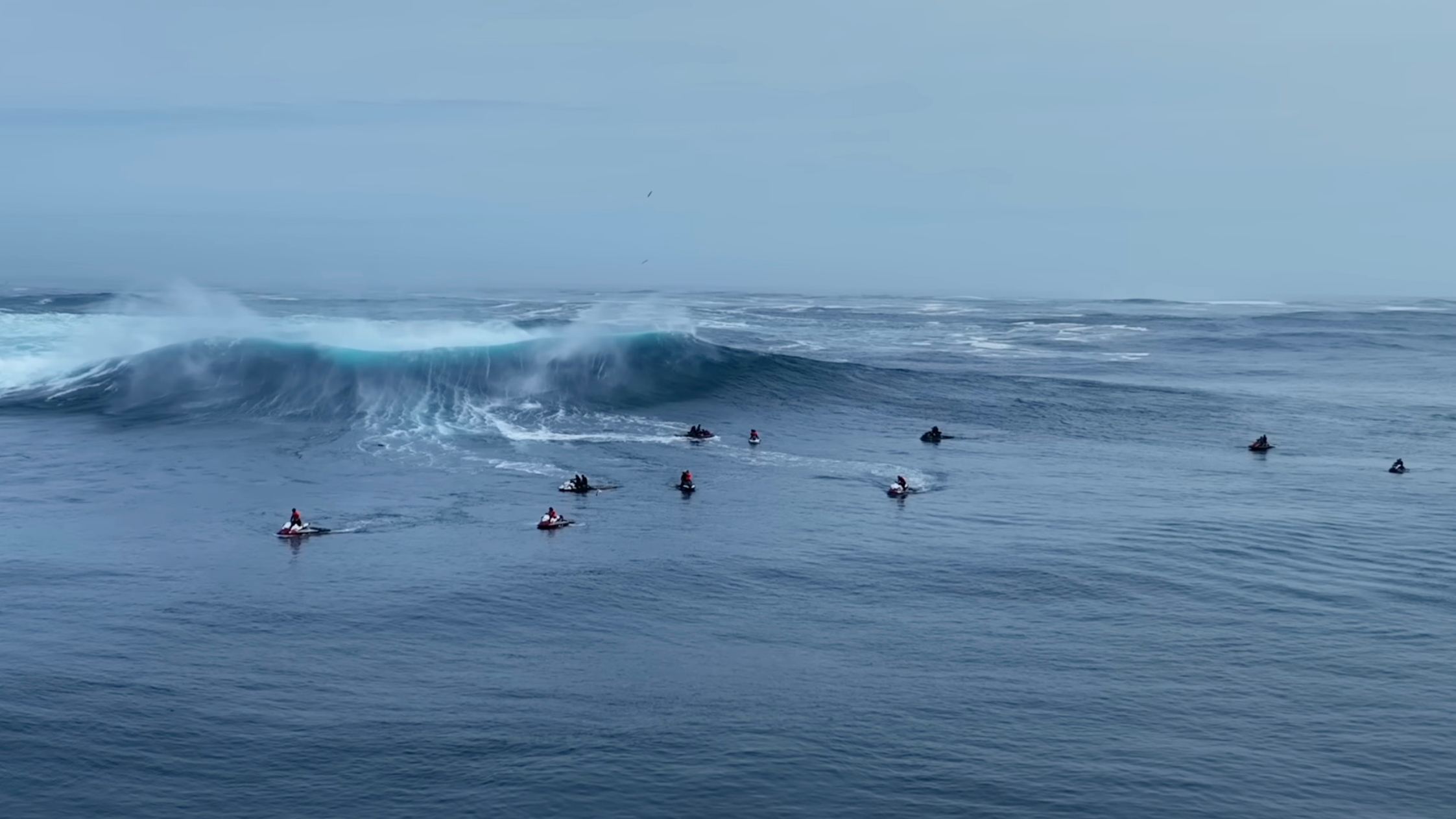 But he was so keen to be part of the Cortes Bank adventure he took the "red eye" flight from Hawaii to get back in time.
Tucker Wooding might have been exhausted afterwards – after filming all day and spending two nights on a boat – but the spectacular footage shows it was worth the effort.
Photo credit: Tucker Wooding and Frank Quirarte.
MORE: Alaska on a Jet Ski
MORE: All our Sea-Doo coverage in one click
MORE: All our Yamaha WaveRunner coverage in one click
MORE: All our Kawasaki Jet Ski coverage in one click
MORE: All our news coverage in one click
MORE: Follow us on Facebook
MORE: Follow us on YouTube