Staying hydrated during a long day on the water just got a lot easier. 
Rather than running the risk of bursting plastic water bottles stored in the glovebox of a Jet Ski or personal watercraft, there is now a safety vest with a built-in water hydration pack.
In the same way mountain bike riders wear a CamelBak or Caribee back packs with a water bladder, there is now an option for riders of Jet Skis and personal watercraft.
Jet Pilot Australia has released a new version of its popular Venture series safety vest.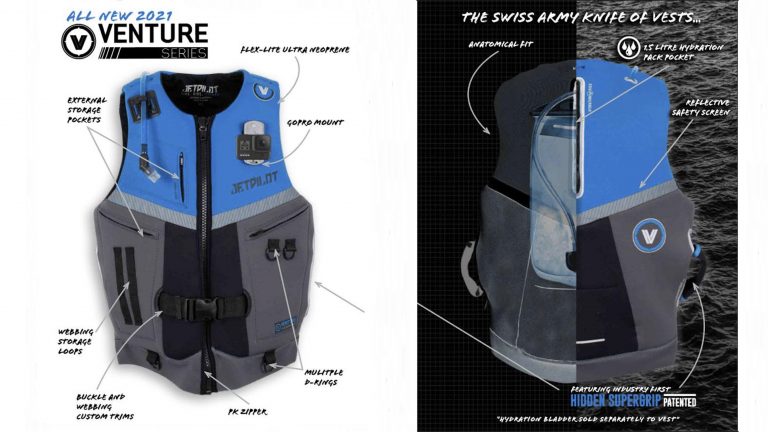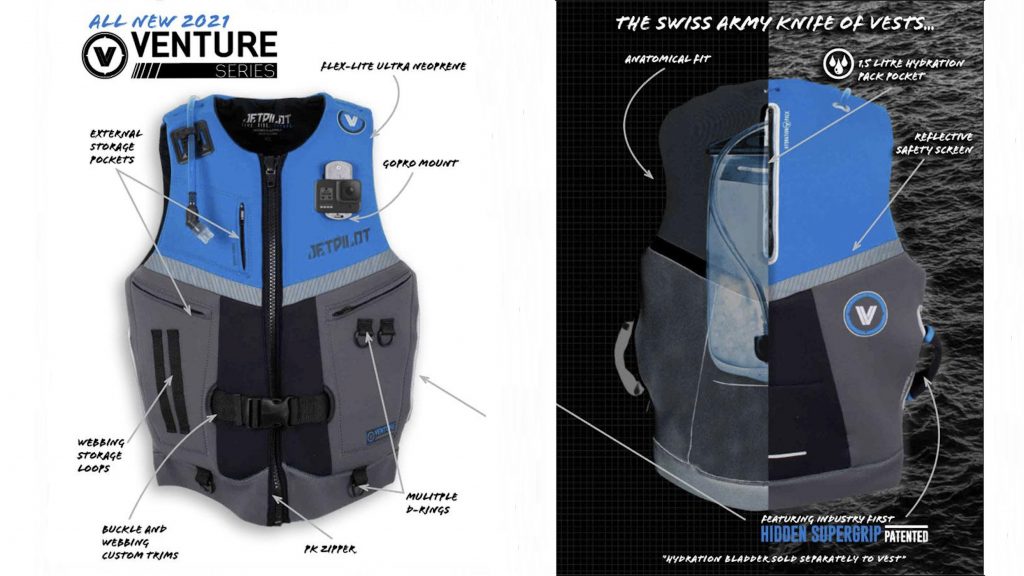 The top-of-the-range Neoprene vests gained three zip pockets and a GoPro chest mount two years ago; new for 2021 is the ability to insert a 1.5-litre water bladder in the back section.
The price of the vests has risen from $179 to $199 – and this cost does not include the water bladder, which is $20 extra and sold separately.
While the 2021 season vests have just arrived in stock, there is a delay with the bladders.
The 1.5-litre sleeves, which zip into place in the back of the vest, are not due to arrive in Australia until early 2021.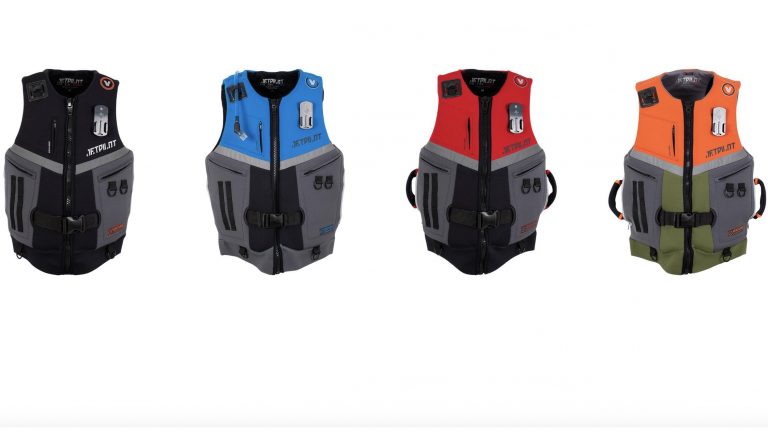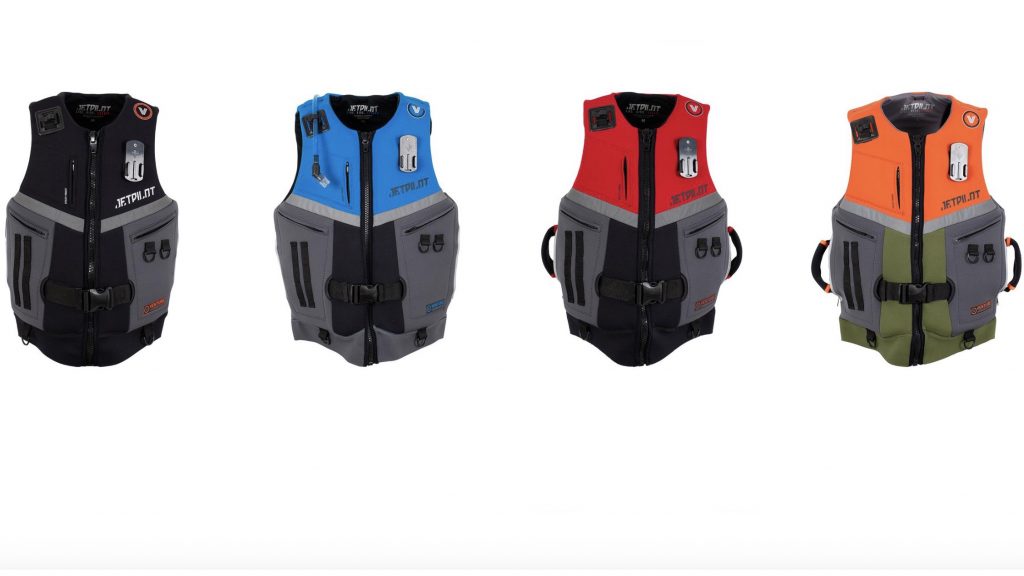 Meantime, Jet Pilot only has limited stock of the 2020 Venture series vests, in smaller sizes and certain colours only. 
With the increase in demand for Jet Skis and personal watercraft due to international travel restrictons, the 2021 stock is not expected to last long. 
Retailers say XXL is the currently most popular size of PWC vest, and the first to sell out.
For 2021, the Venture series vest is available in blue, red, orange and black (see above). 
Yellow has been deleted for the 2021 production run, but a Jet Pilot representative said the safety colour could make a return next season.