The 2021 Sea-Doo RXP-X 300 and the 2021 Yamaha GP1800R SVHO – two of the fastest Jet Skis and personal watercraft on sale today – have been put to a head-to-head test in the USA by YouTube channel Greenhulk Garage to determine which one is quickest.
The Sea-Doo RXP-X 300 has a new deck and hull for 2021 and is powered by Sea-Doo's familiar supercharged 1630cc three-cylinder Rotax engine with a claimed 300 horsepower.
The Yamaha GP1800R SVHO carries over the same hull and supercharged 1.8-litre four-cylinder engine as last year's model, but has a new top deck for 2021 as well as other changes to improve balance and acceleration, such as a repositioned fuel tank and a new 160mm pump and transom plate (the previous model tapered from 155mm to 160mm).
Now the guys at Greenhulk Garage have finally put the two machines in a back-to-back test – using VBox timing equipment – after taking delivery of a 2021 Sea-Doo RXP-X 300 a little over a week ago, and then running it in for at least five hours to unleash all available power.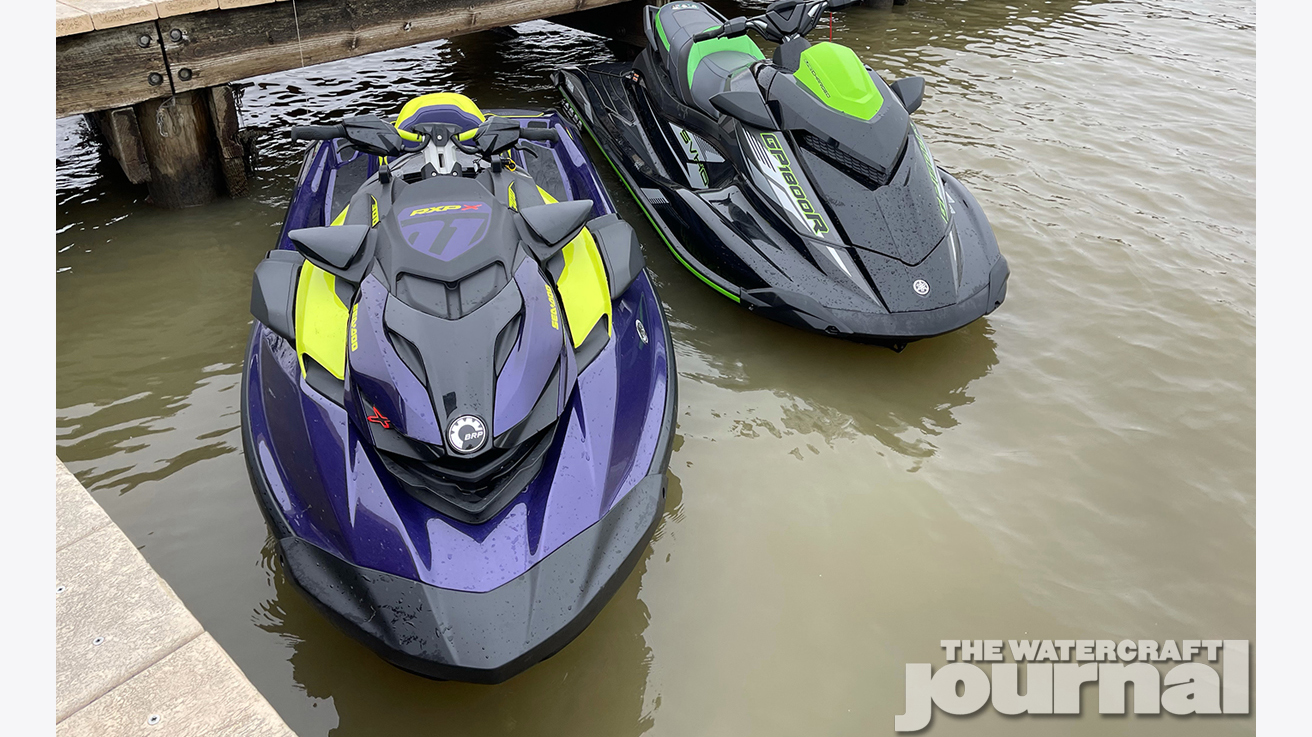 Above: The 2021 Sea-Doo RXP-X 300 (left) and 2021 Yamaha GP1800R SVHO (right) tested by Greenhulk Garage. Photo: The Watercraft Journal.
You can read a thorough breakdown of the test and detailed analysis by The Watercraft Journal here.
For those who can't wait, here are the raw numbers from the testing by Greenhulk Garage:
| | | |
| --- | --- | --- |
|  Acceleration and speed |  2021 Sea-Doo RXP-X 300 |  2021 Yamaha GP1800R SVHO |
|  5 to 20mph (8 to 32.2kmh) |  0.78 seconds (0.91 with launch control) |  0.98 seconds (1.05 with launch control) |
|  5 to 60mph (8 to 96.6kmh) |  3.60 seconds (3.7 with launch control) |  3.85 seconds (3.99 with launch control) |
|  Top speed |  72.0mph (115.9kmh) |  70.6 mph (113.6kmh) |
Above: Data from VBox acceleration tests performed by Greenhulk Garage in the USA in February 2021.
The 2021 Sea-Doo RXP-X 300 did a best 5 to 60mph time of 3.60 seconds, versus the 2021 Yamaha GP1800R SVHO's time of 3.85 seconds.
The timing equipment started at 5mph (8kmh) because of the challenges of getting a Jet Ski in a perfectly steady state on the water. The VBox data recorder is so accurate it detects the slightest movement.
Tellingly, the 5 to 20mph time for the Sea-Doo was just 0.78 seconds, 0.2 better than the Yamaha and an advantage it took all the way to the top speed.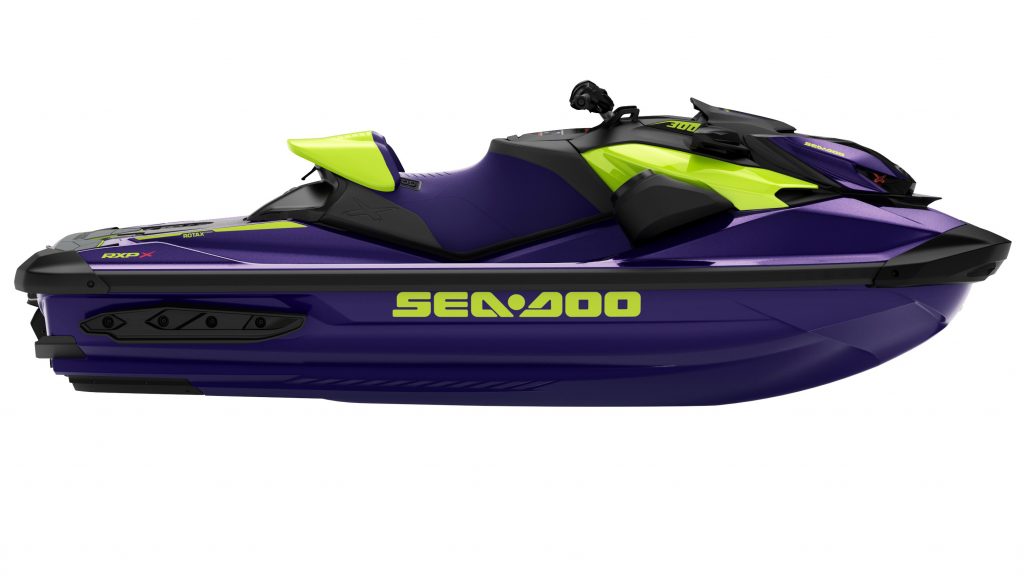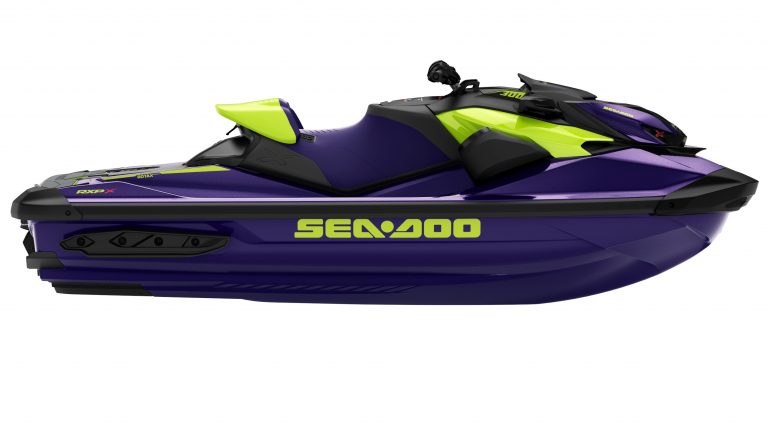 It's worth noting the 2021 Sea-Doo RXP-X RS 300 sold in Australia has a slightly higher top speed (approximately 125kmh) because US models are limited to 69mph (111kmh), hence the 'RS' tag for examples sold here.
Both watercraft used in the test were equipped with factory-installed launch control modes, however both were slower in this guise.
Greenhulk Garage's Greg Gaddis (pictured below) tested both watercraft on the same day and in the same conditions.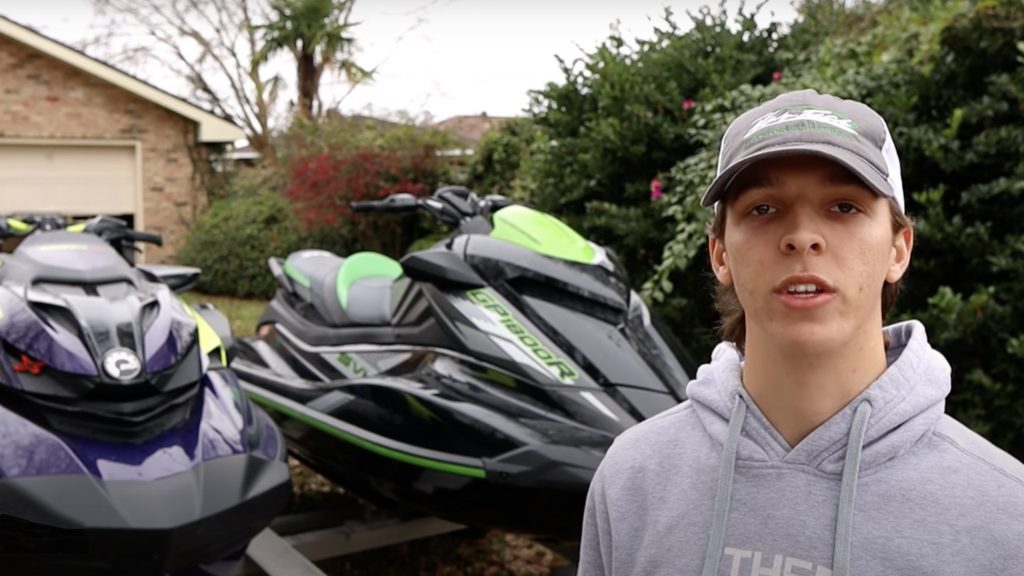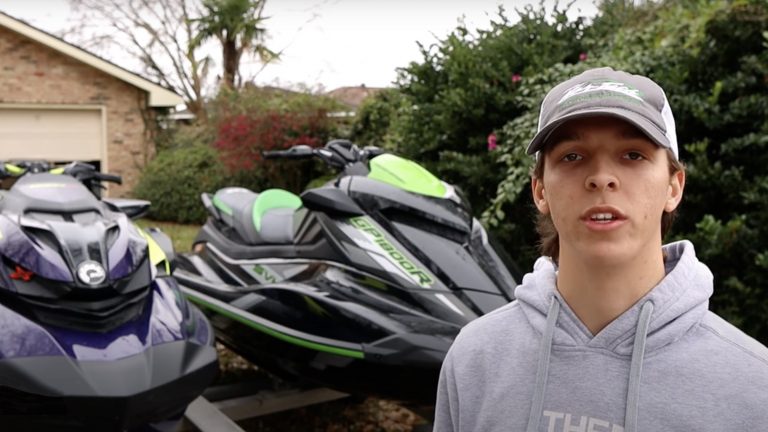 Gaddis Junior, who has taken over the YouTube channel from Greenhulk founder and Jet Ski legend Jerry Gaddis, said in the video the Sea-Doo had "zero cavitation" on take-off, whereas the Yamaha still had the slightest hint of hesitation despite the 2021 upgrades.
Greg Gaddis noted that, despite the acceleration test results, "these two skis have their strong points and their weak points".
"One thing that really stood out to me was that the Sea-Doo did not perform as well as the Yamaha in rough water conditions," said Greg Gaddis.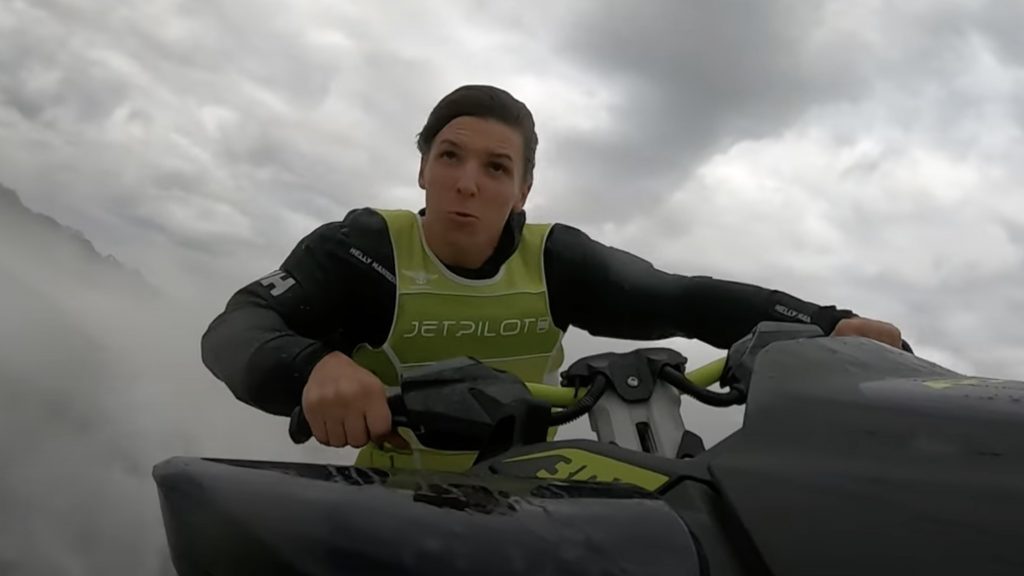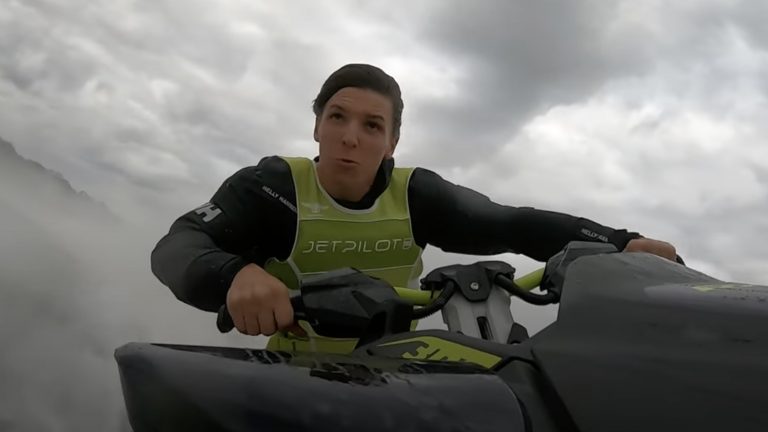 "The nose of the Sea-Doo really slammed into oncoming waves and I kept having to put in rider input to keep the ski going straight. On the other hand the Yamaha tracked really well in rough water and I did not get beat up as much."
Greg Gaddis also noted the Sea-Doo RXP-X 300 was exceptional in high-speed turns, and praised its seat design.
"Yamaha is definitely no slouch (but) you've gotta work a lot harder to take higher speed turns in the Yamaha without going over the side of the ski."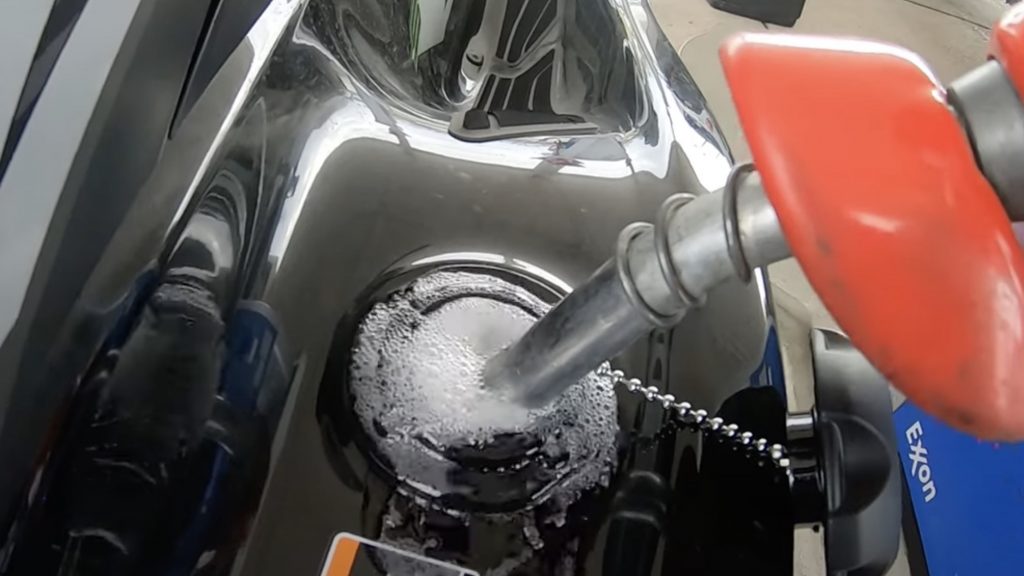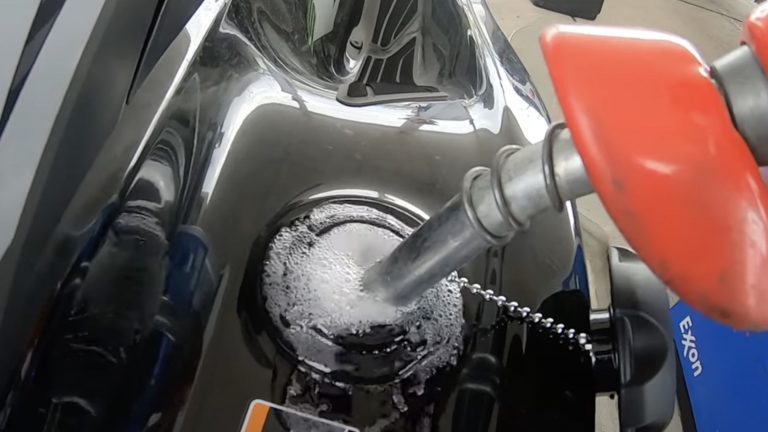 The fuel tanks on both watercraft were topped off so neither had a weight advantage during performance tests by Greenhulk Garage.
In summary, Greg Gaddis said watercraft buyers "can't go wrong with either one".
"Just because one is faster over the other doesn't mean it's going to be the better ski for you," he said, before encouraging potential buyers to test both.
You can watch the full video on Greenhulk Garage below, and be sure to hit like and subscribe on their YouTube channel so you don't miss any future updates.
MORE: 2020 versus 2021 Yamaha GP1800R SVHO acceleration test
MORE: 2021 Sea-Doo RXP-X RS300 price and specs for Australia
MORE: 2021 Yamaha GP1800R SVHO price and specs for Australia
---