Although mainstream media and the general public often use jet ski as a generic term to describe personal watercraft, the name Jet Ski was coined by Kawasaki in the early 1970s.
However, while Kawasaki came up with the Jet Ski name, it did not invent the personal watercraft – and it wasn't first in the water with such a nimble machine.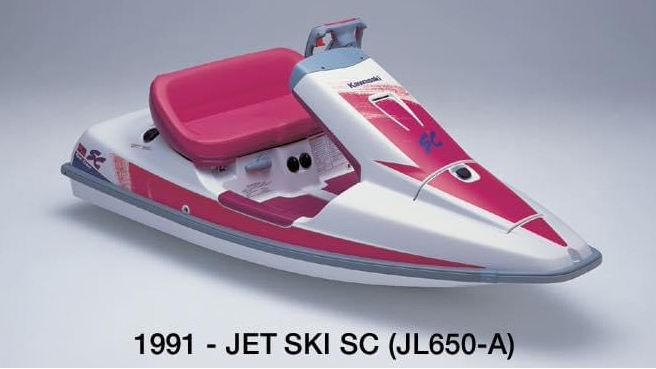 After reportedly tiring of picking gravel out of his skin due to motorcycle crashes, Clayton Jacobson II – an American with Norwegian heritage – began experimenting with his own personal watercraft in 1965 (pictured at the top of this story). 
French-Canadian company Bombardier Recreational Products (BRP), which at the time was primarily a manufacturer of snow-mobiles, was intrigued by this personal watercraft invention.
After agreeing to a licensing deal with Clayton Jacobson II, BRP created its first "sit-down" watercraft (1968 to 1970) and called it Sea-Doo.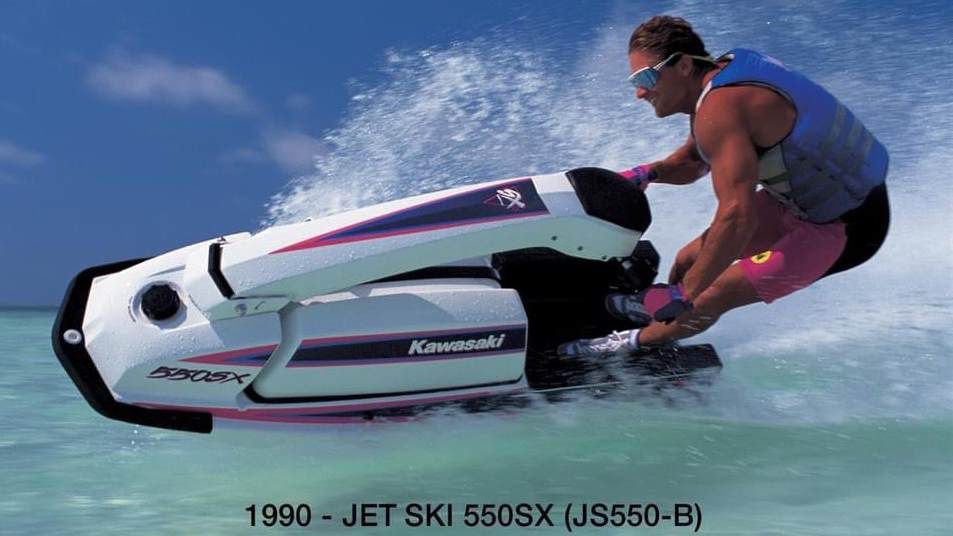 After the licensing deal with Sea-Doo came to an end, Clayton Jacobson II licensed his invention to Kawasaki, who unveiled its first "stand-up" style Jet Ski in 1973. After a legal dispute, Kawasaki's relationship with Clayton Jacobson II came to an end in 1976.
Fellow Japanese company Yamaha entered into a contract with Clayton Jacobson II in 1986, to act as a consultant to its marine division.
Yamaha introduced the world's first "sit-down" style personal watercraft in 1986 (the Marine Jet 500T), and its first "stand-up" style SuperJet in 1990.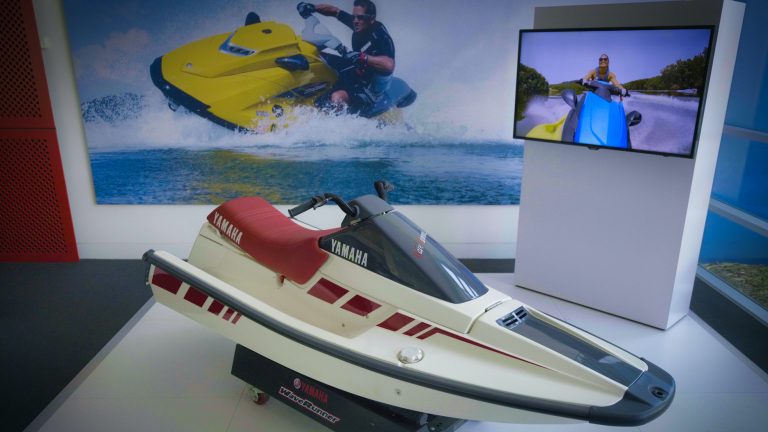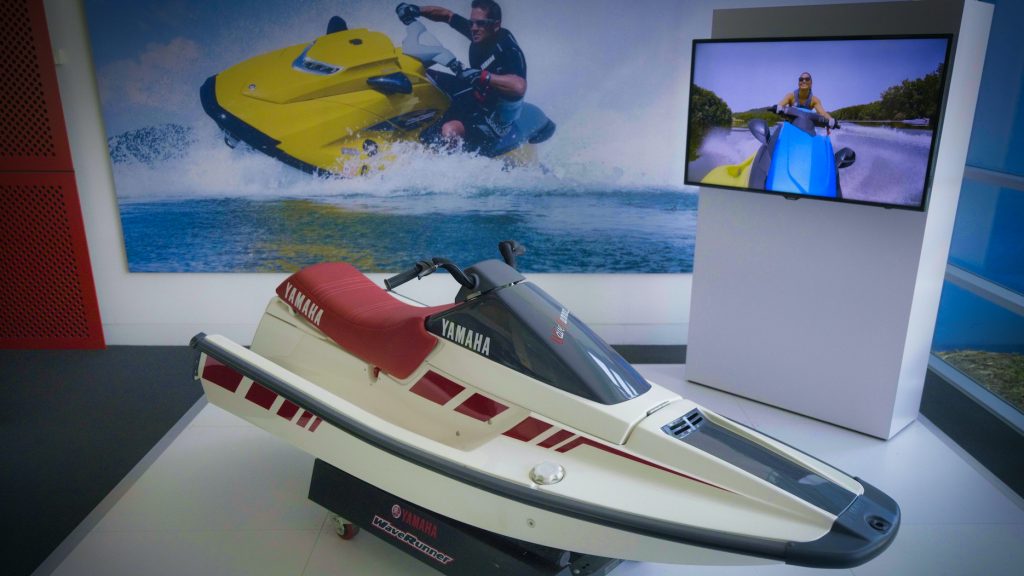 Whatever you want to call them today – a Jet Ski or personal watercraft – we owe our thanks to Clayton Jacobson II and his inventive imagination.
Certainly Sea-Doo, Yamaha and Kawasaki also owe their thanks to his invention.
You can read more about Clayton Jacobson II here.