The Sea-Doo Explorer Pro 170 – which has taken Jet Skis to a new level of adventure – and a never-seen-before electric hydrofoil personal watercraft called the WaveFlyer Voltare, have won Australian Design Awards.
A panel of 68 judges deemed the Sea-Doo Explorer Pro 170 and the WaveFlyer Voltare worthy of being among 470 winners in the 2023 Australian Good Design Awards.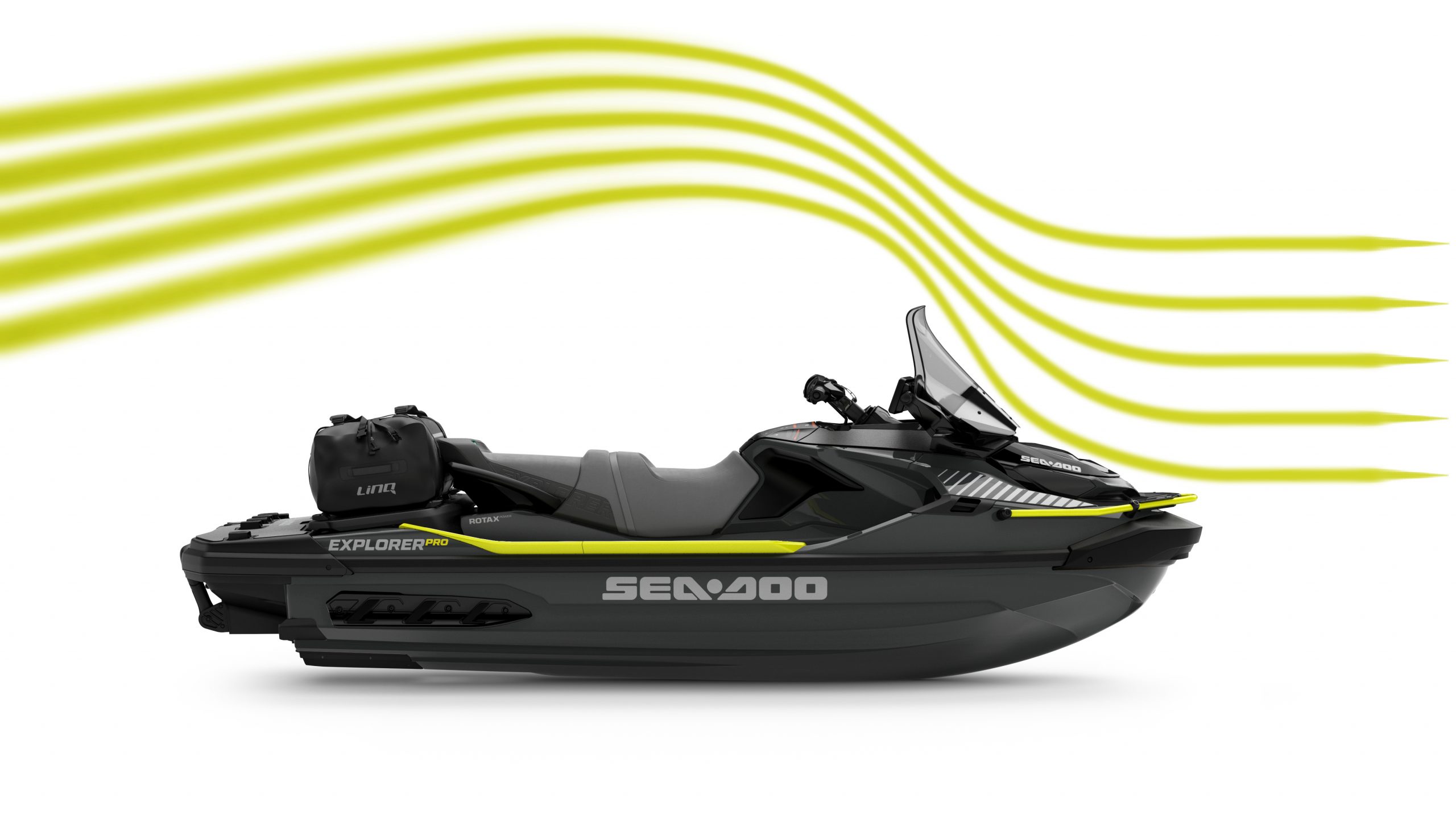 Other winners in the 65th annual running of the event came from a diverse range of industries and included a specialised off-road caravan, a revolutionary dive mask, a fold-up electric scooter, and specialist surgical equipment.
Judges praised the Sea-Doo Explorer Pro – which is based on the already award-winning Sea-Doo ST3 deck and hull which forms the basis of the Fish Pro, among other models – for its numerous innovations and user accessibility.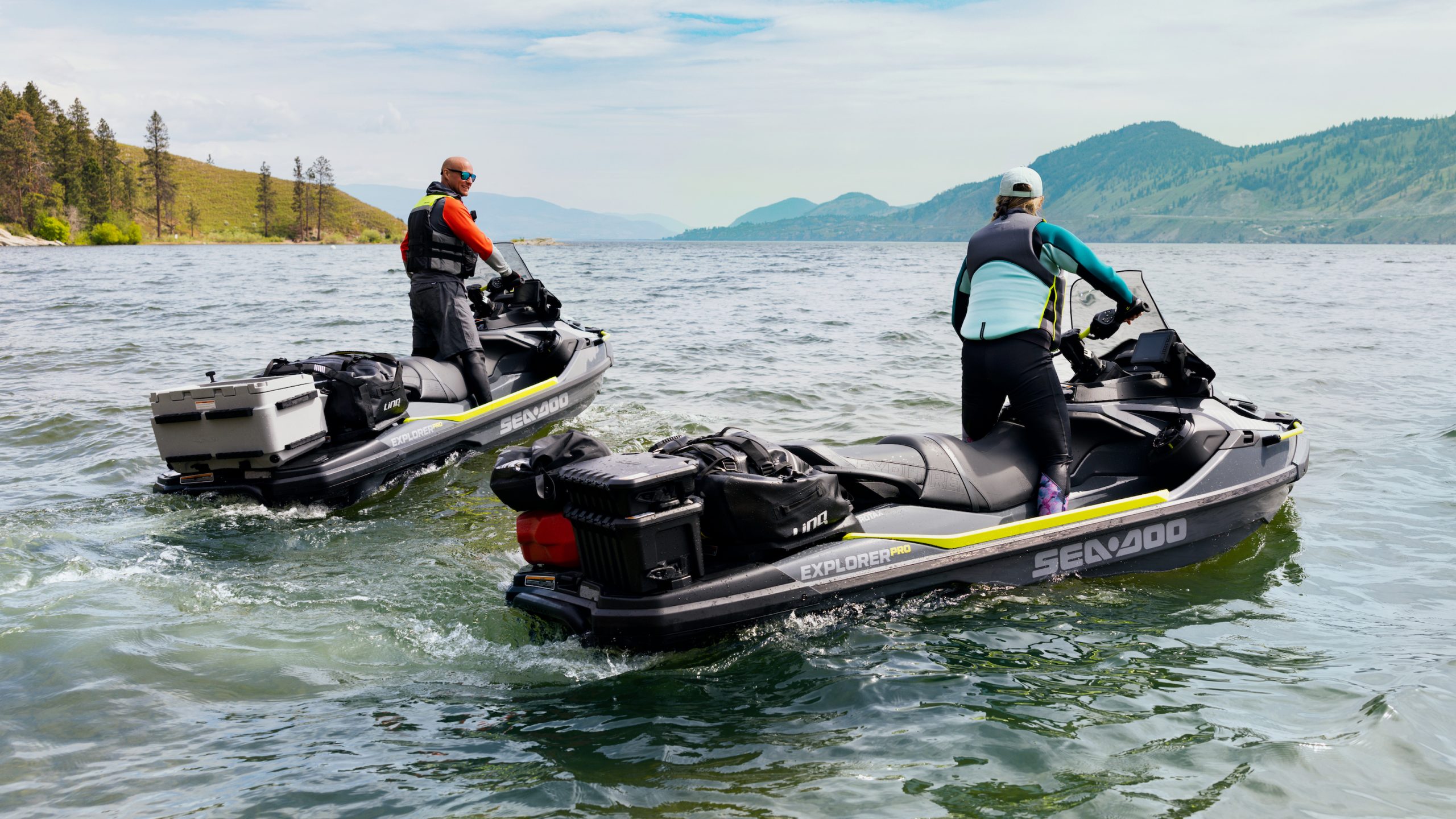 Unique features include a windscreen, tilt and reach adjustment for the handlebars, dock-tie rails, and the largest rear deck storage area on any personal watercraft – which can accommodate a range of accessories, including up to five additional fuel caddies.
The Sea-Doo Explorer Pro – priced from $28,054 excluding trailer and registration costs – builds on the ST3 design which has long been praised for its easy-access front storage compartment, automated debris removal system, VIP digital display, high-end audio system, as well as scuff guards and knee pads for the top deck.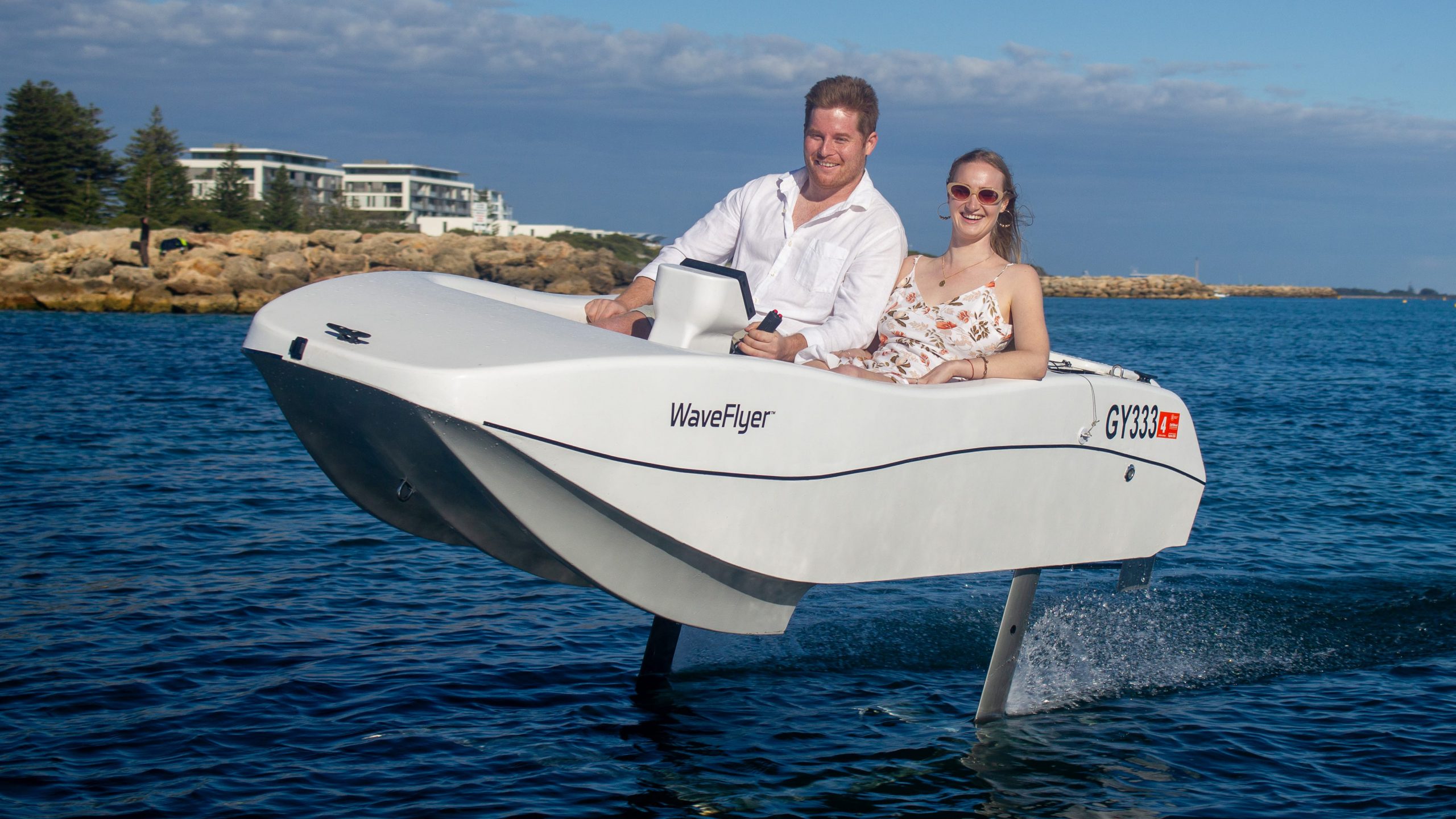 Meanwhile, the niche WaveFlyer Voltare – distributed by a company called Electro Nautic – was recognised for its unique take on the two-seater personal watercraft theme: an electric-powered hydrofoil which has side-by-side seating.
According to information supplied by the manufacturer, the hydrofoil aims to smooth out the bumps in choppy water because it can be operated half-a-metre or so above the surface.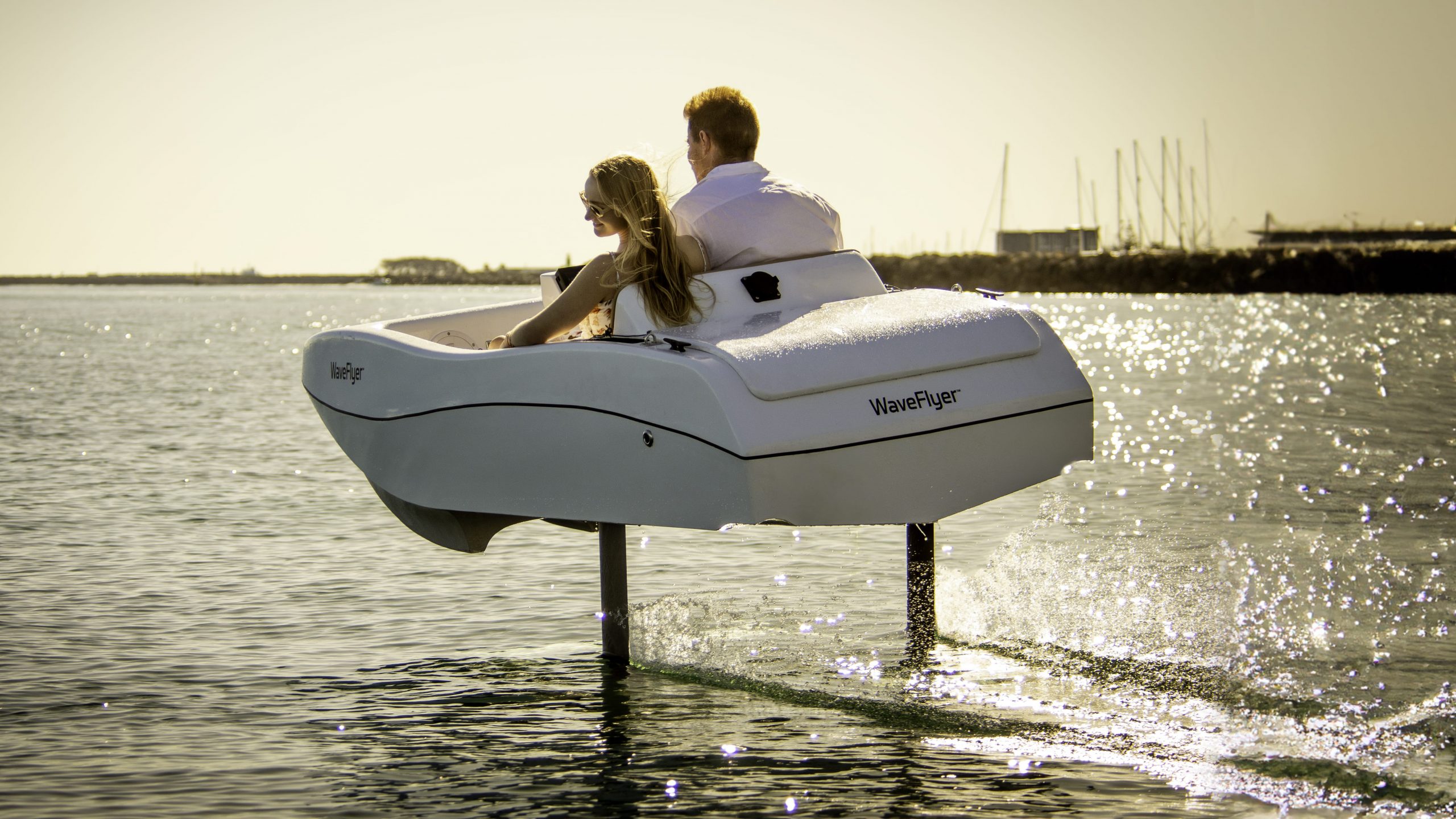 Despite its European name, the recently revealed WaveFlyer Voltare was created by a Perth-based Australian start-up – and the company is yet to deliver its first example to a customer.
According to a social media post by one of the founders of the company, the WaveFlyer Voltare is the result of five years or research and development and four prototypes, with production due to start some time in 2024, pending any delays.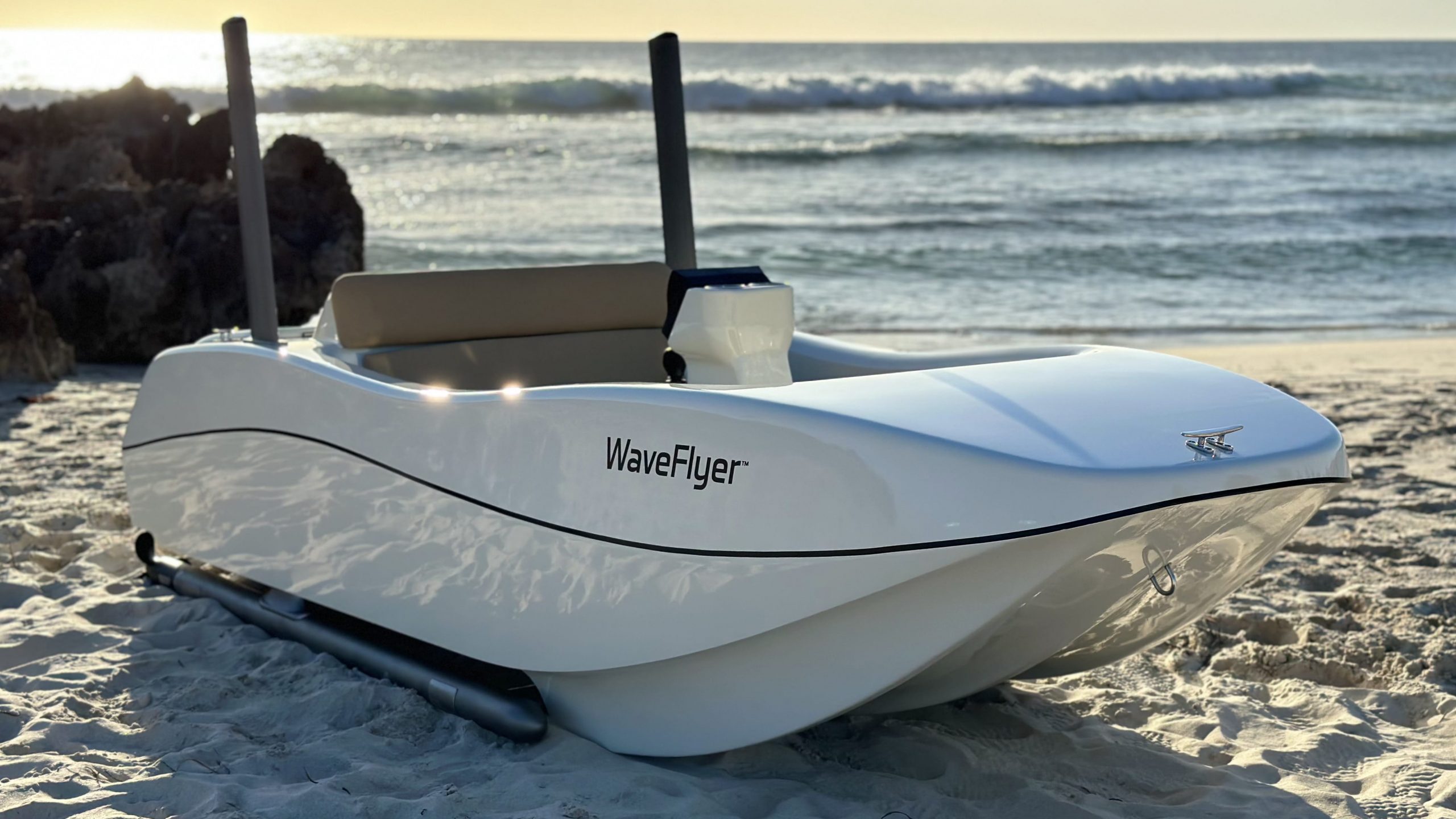 Information on the company's website shows there are two versions of the WaveFlyer Voltare – a short range and a long range model.
Both versions have the same top speed of 40km/h, and the same maximum payloads (200kg when foiling above the water, and 250kg when floating in the water).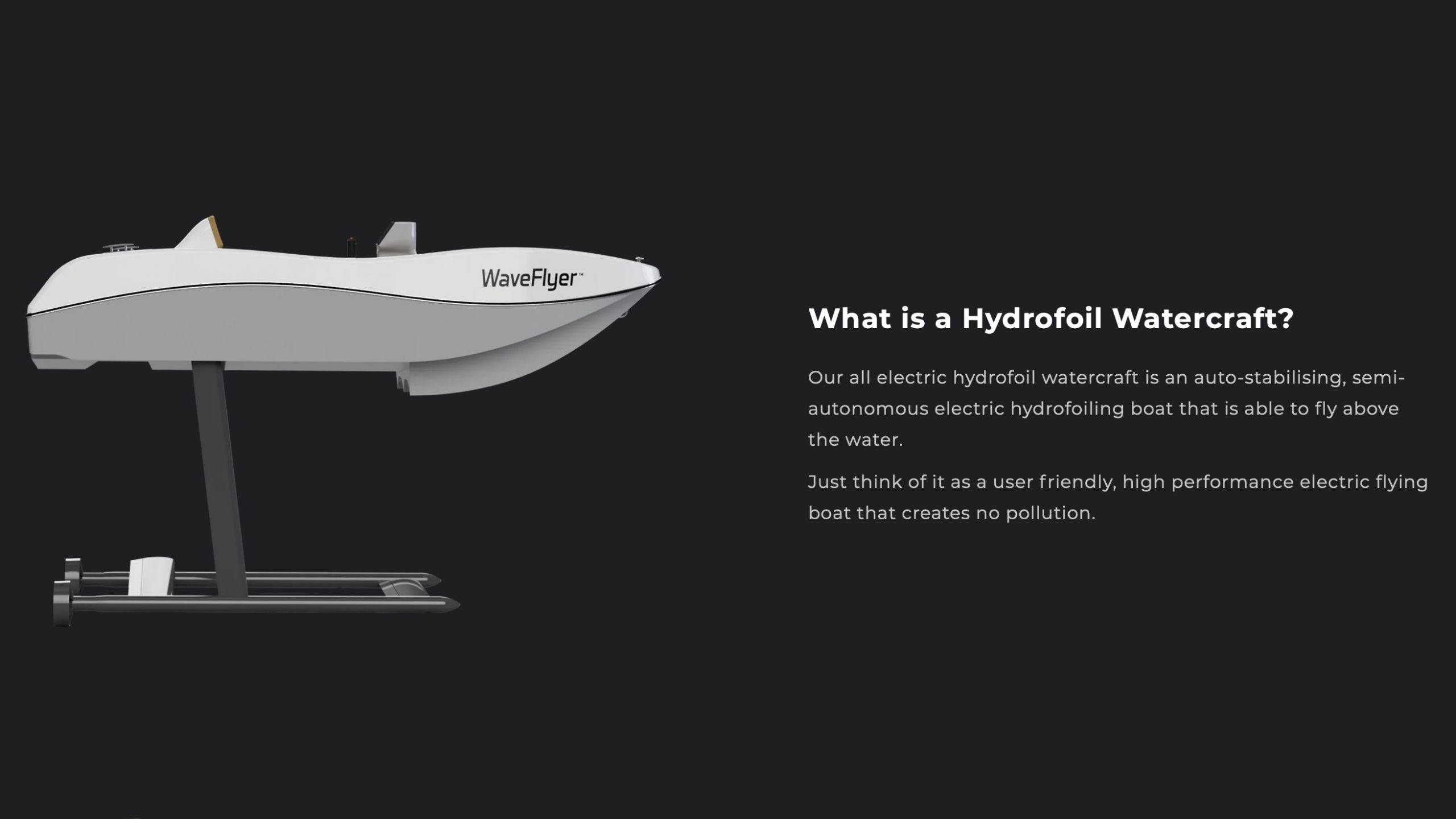 The WaveFlyer Voltare website says the short range model takes 60 minutes to charge and has a run time of three hours or 65km under normal operation.
The long range version of the WaveFlyer Voltare takes 90 minutes to charge and has a run time of four-and-a-half hours or 100km under normal operation.
Price is yet to be announced, the company says.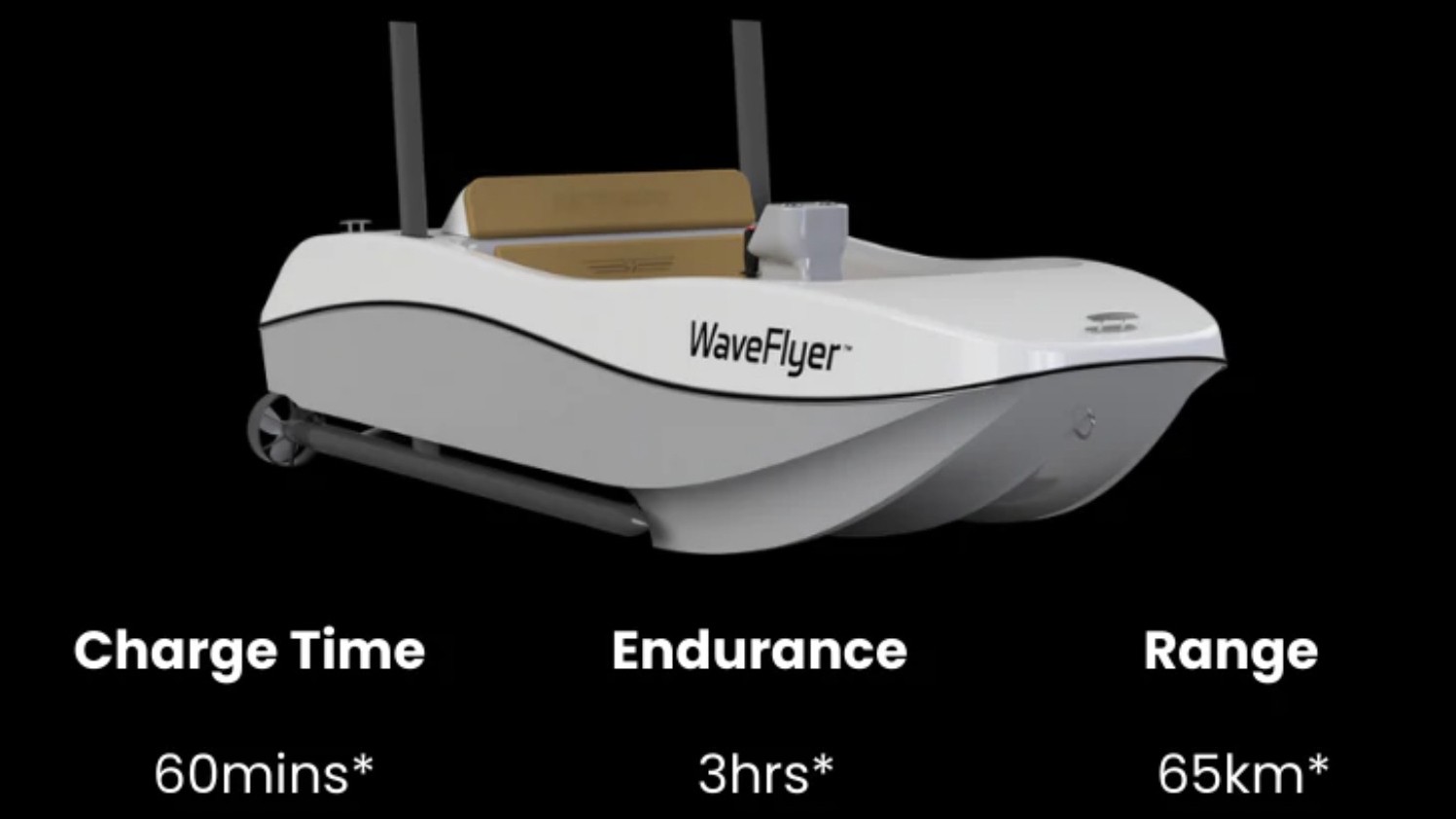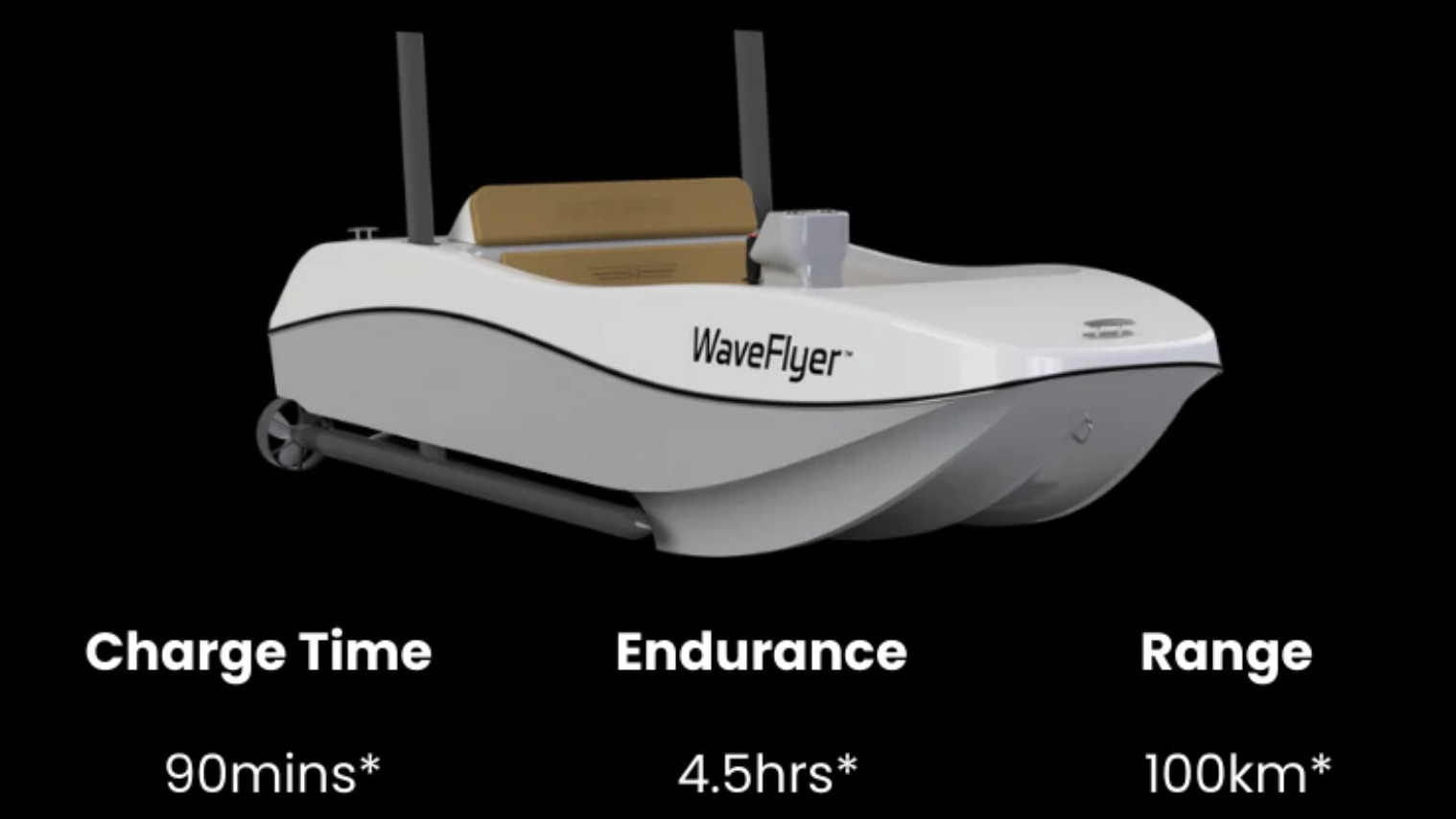 MORE: All our Sea-Doo coverage in one click
MORE: All our Yamaha WaveRunner coverage in one click
MORE: All our Kawasaki Jet Ski coverage in one click
MORE: All our news coverage in one click
MORE: Follow us on Facebook
MORE: Follow us on YouTube