Yamaha WaveRunner has announced discounts of between $1000 and $1500 across the range to clear remaining stock of 2023 models before the end of this year – to make way for 2024 editions due in time for the Australian summer.
The new deal was announced this week and is due to expire on 30 November 2023 while stock lasts.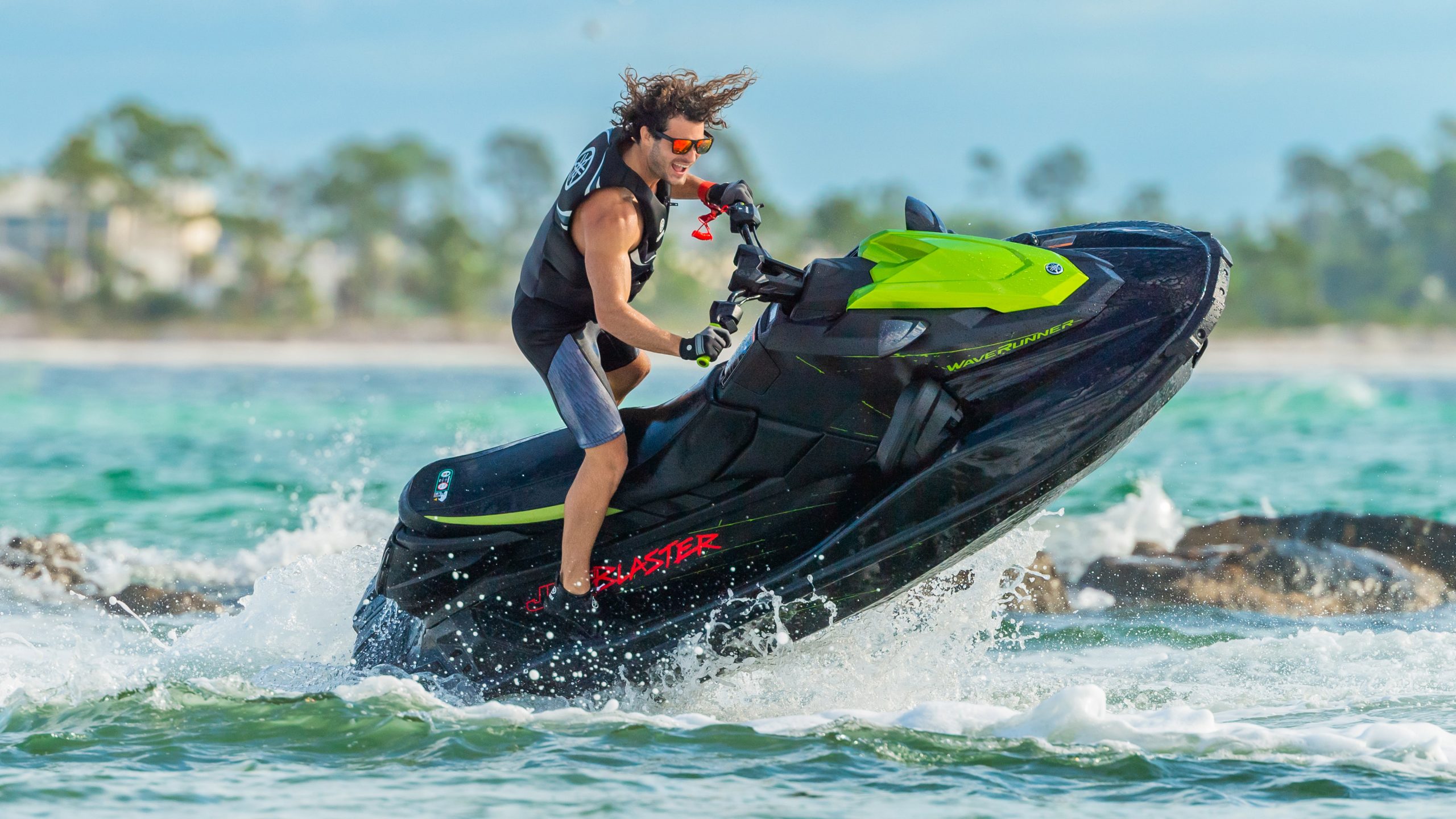 It is not as generous as Yamaha WaveRunner's recent Sydney Boat Show deal which saw discounts of $3000 off 1.8-litre four-cylinder supercharged models, $2000 off 1.8-litre four-cylinder models, and $1000 off 1.0-litre three-cylinder models – as well as a 3.99 per cent finance offer.
However, the latest Yamaha WaveRunner promotion is nationwide and applies to all 2023 stock except the Yamaha SuperJet 'stand-up' Jet Ski and the new limited-edition Yamaha FX HO JetFish.
Information released today by Yamaha WaveRunner Australia shows a $1000 discount for all 1.0-litre three-cylinder models, a $1250 discount for all 1.8-litre four-cylinder models, and a $1500 discount for all supercharged 1.8-litre four-cylinder models.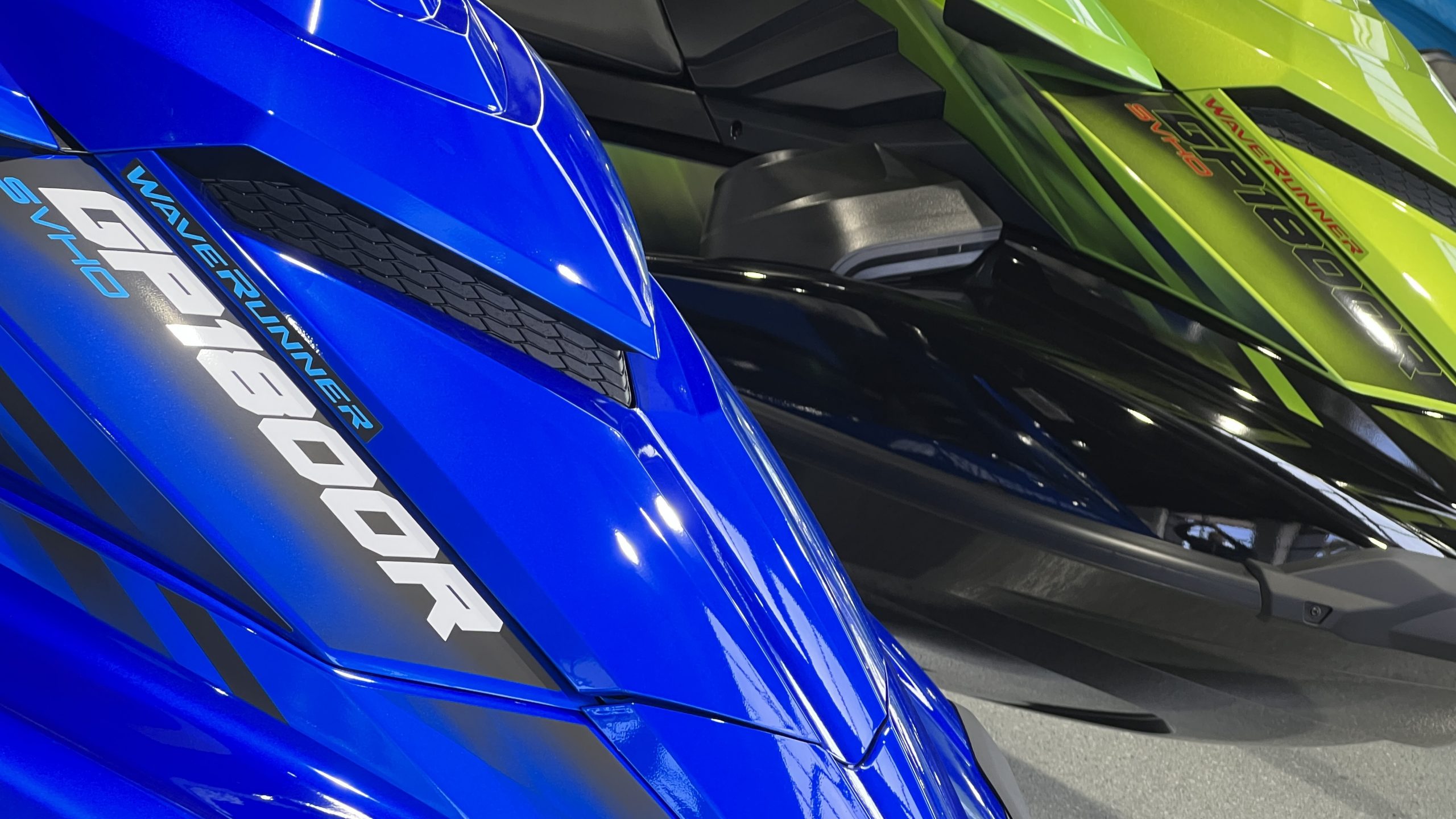 The latest savings don't quite offset the increases to recommended retail prices from the 2022 to 2023 Yamaha WaveRunner models.
However, as our table below shows, the new discount prices are particularly attractive when compared to the higher prices announced for 2024 Yamaha WaveRunner models.
Yamaha WaveRunner is expecting the 2024 model range to arrive Down Under in time for the Australian summer – pending any unexpected slowdowns – now shipping bottlenecks that delayed deliveries over the past few years are over.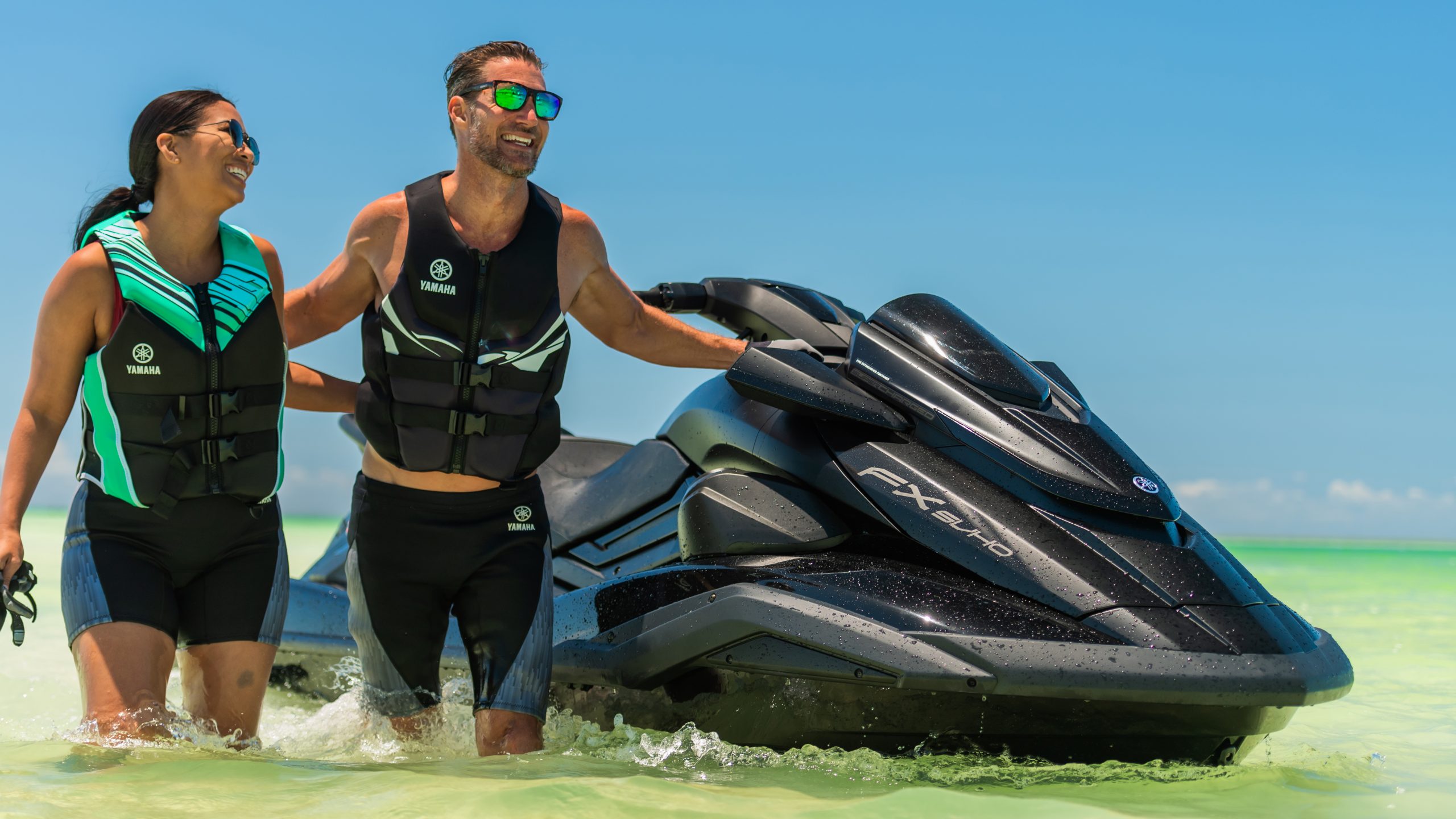 The latest Yamaha WaveRunner deal (which expires on 30 November 2023) follows a $1500 discount offer by Kawasaki Jet Ski across the entire range in Australia (until 31 December 2023), and a range of finance and accessory offers from Sea-Doo (until 31 October 2023).
Prices listed below are in Australian dollars including GST – but excluding trailer and registration, which typically add between $2500 and $3000 to the RRP, depending on trailer type and registration fees in each state.
While care has been taken to avoid errors, please contact your nearest Yamaha WaveRunner dealer for the latest prices.
| | | | |
| --- | --- | --- | --- |
|  Model (engine capacity) |  2023 RRP |  Discounted prices for 2023 models until 30 November 2023 |  2024 RRP (compared to 2023 RRP) |
| Yamaha SuperJet (1.0) |  $15,399 |  No discount |  $14,999 (down $400) |
| Yamaha EX Standard (1.0) |  $9499 |  $8499 ($1000 off) |  $11,299 (up $1800) |
| Yamaha EX Deluxe (1.0) |  $13,099 |  $12,099 ($1000 off) |  $14,399 (up $1300) |
| Yamaha JetBlaster (1.0) |  $14,499 |  $13,499 ($1000 off) |  $15,899 (up $1400) |
| Yamaha VX Deluxe (1.0) |  $17,399 |  $16,399 ($1000 off) |  $19,099 (up $1700) |
| Yamaha VX Limited (1.0) |  $18,899 |  $17,899 ($1000 off) |  Not available in Australia |
| Yamaha VX Cruiser (1.0) |  Not available in Australia |  Not available in Australia |  $20,799 (up $3000) |
| Yamaha VX HO Cruiser |  $19,799 (1.8L) |  $18,549 ($1250 off) |  $21,999 (1.9L) (up $2200) |
| Yamaha GP1800R HO (1.8) |  $21,999 |  $20,749 ($1250 off) |  New model for 2024 |
|  Yamaha GP19 HO (1.9) |  New model for 2024 |  New model for 2024 |  $24,499 (up $2500) |
| Yamaha GP1800R SVHO (SC1.8) |  $27,899 |  $26,399 ($1500 off) |  $30,699 (up $2800) |
| Yamaha FX HO |  $24,599 (1.8) |  $23,349 ($1250 off) |  $27,399 (1.9) (up $2800) |
| Yamaha FX HO Cruiser |  $25,499 (1.8) |  $24,249 ($1250 off) |  $28,299 (1.9) (up $2800) |
| Yamaha FX SVHO (SC1.8) |  $29,599 |  $28,099 ($1500 off) |  $32,599 (up $3000) |
| Yamaha FX SVHO Cruiser (SC1.8) |  $30,499 |  $28,999 ($1500 off) |  $33,499 (up $3000) |
| Yamaha FX SVHO Limited (SC1.8) |  $30,699 |  $29,199 ($1500 off) |  $33,799 (up $3100) |
MORE: Kawasaki Jet Ski $1500 off
MORE: Sea-Doo deals in Australia
MORE: All our Yamaha WaveRunner coverage in one click
MORE: All our Sea-Doo coverage in one click
MORE: All our Kawasaki Jet Ski coverage in one click
MORE: All our news coverage in one click
MORE: Follow us on Facebook
MORE: Follow us on YouTube