Around Australia solo Jet Ski rider Lindsay Warner has today started what is believed to be the first solo Jet Ski lap around New Zealand.
Less than 18 months after completing 15,000km around mainland Australia – having previously lapped Tasmania solo in 2019 – the Jet Ski adventurer has this morning commenced his next mission.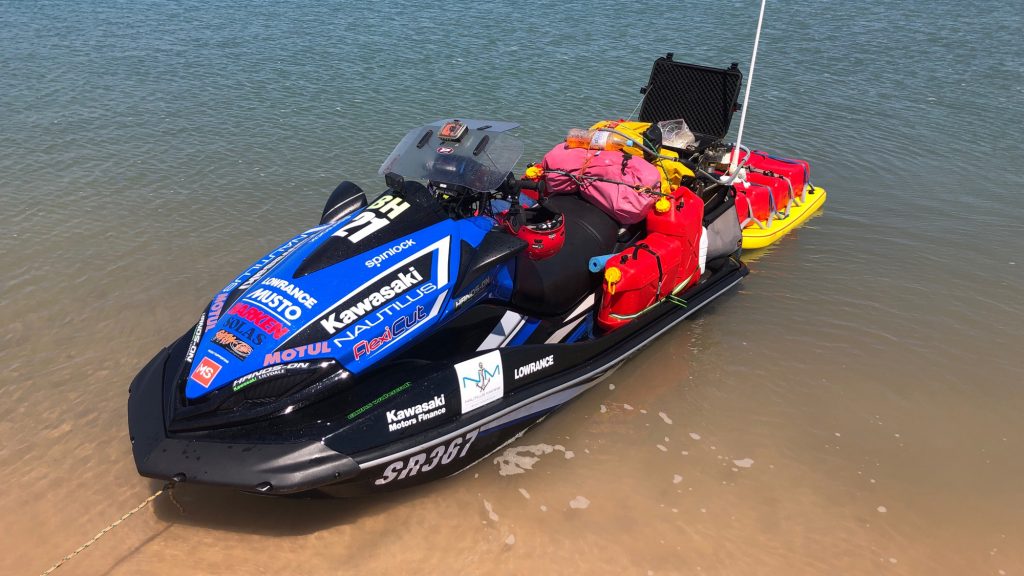 Lindsay Warner is embarking on the New Zealand challenge with the same 2017 Kawasaki Ultra LX Jet Ski (pictured above) he used for the lap of mainland Australia.
It is one of two Jet Skis he bought secondhand after V8 Supercar driver Todd Kelly and two mates rode from Victoria to Tasmania and back in May 2017 (pictured below).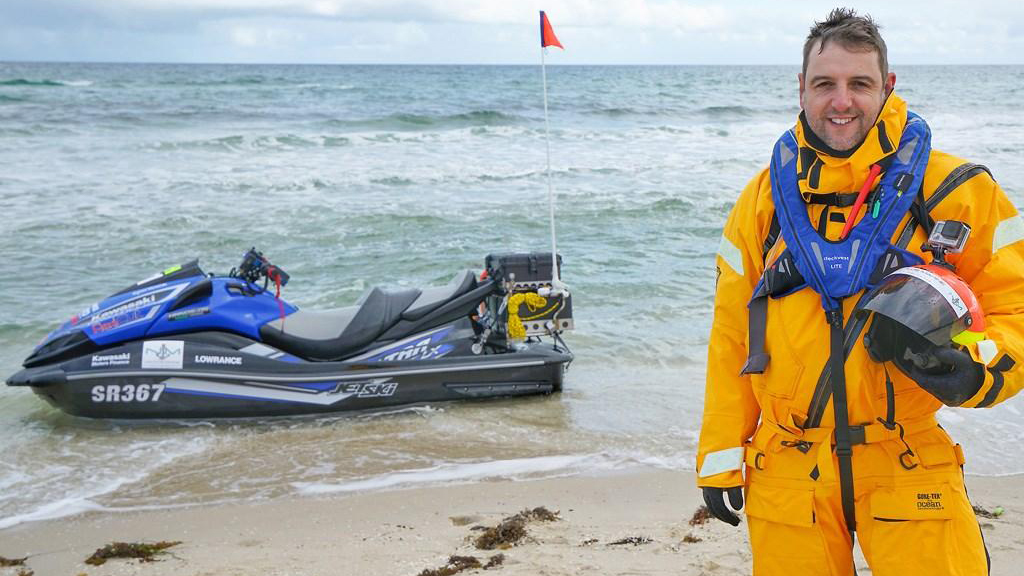 However, Lindsay Warner now has a brand-new spare Jet Ski, having secured one of the last examples of the 2022 Kawasaki Ultra LX in stock in Australia before the changeover to the next model.
The spare Jet Ski (pictured below on the right) is decked out with the same safety equipment as the primary watercraft so Lindsay Warner has the choice of raiding it for parts or jumping on the new one.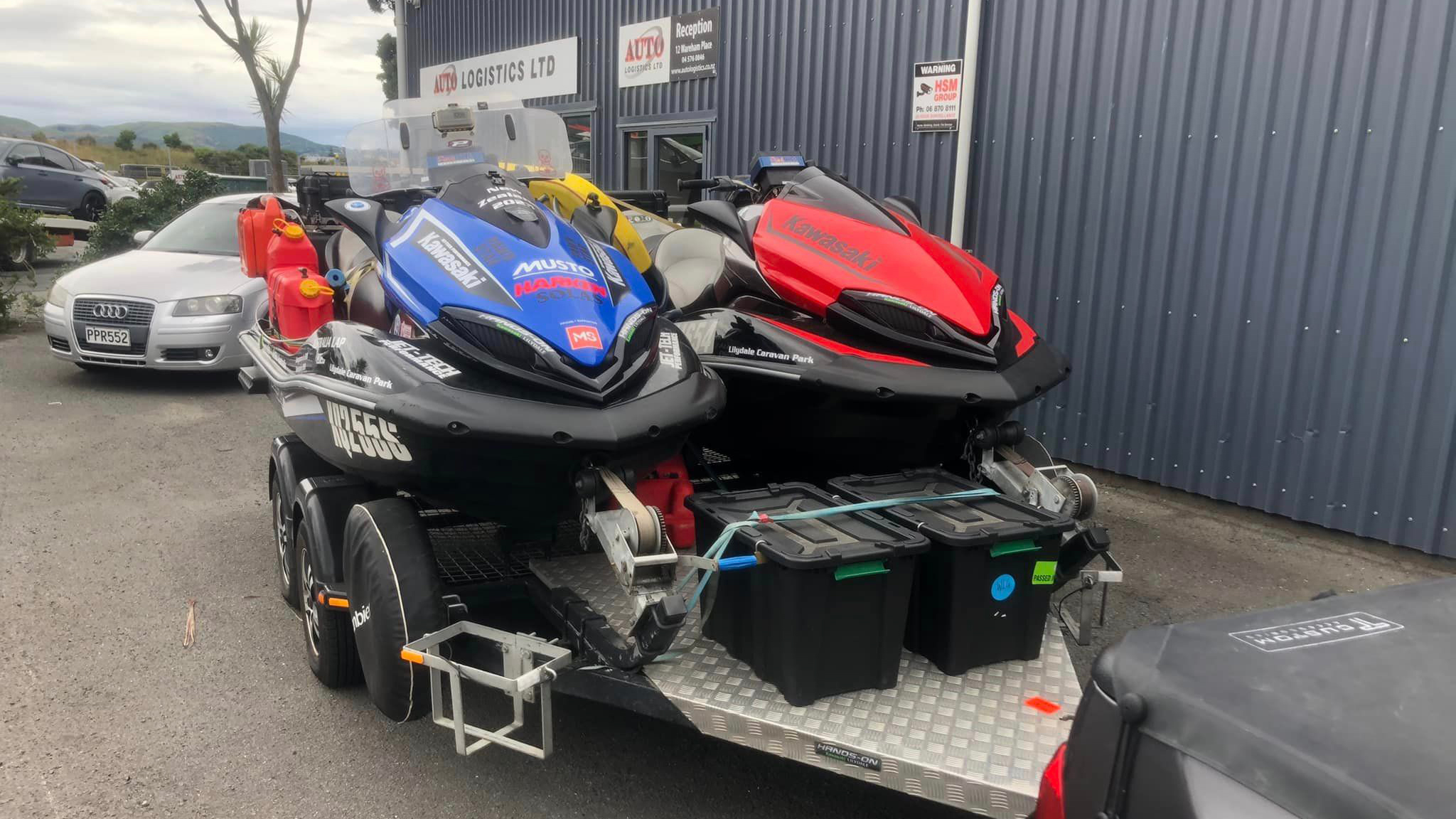 The solo Jet Ski ride around New Zealand was supposed to start a week ago but Lindsay Warner was forced to wait while the worst of a storm weather system passed.
In a phone interview with Watercraft Zone this week, Adelaide-based Lindsay Warner, 64, said he has spent the past 12 months preparing for his latest record attempt – but will be able to complete this adventure in a lot more comfort, and stay closer to civilisation.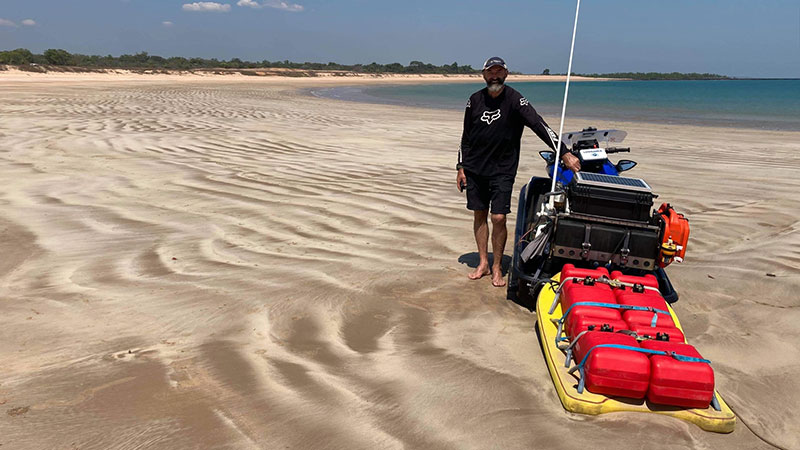 On his solo Jet Ski lap of mainland Australia, Lindsay Warner was at times up to 75km offshore and was forced to camp overnight in remote regions, seeking high ground to avoid crocodiles while in the tropics.
There will be no such predators in New Zealand, and Lindsay Warner has road-crew support from the husband-and-wife couple who own Lilydale Pinehill Caravan Park, who will follow the journey by road in a campervan.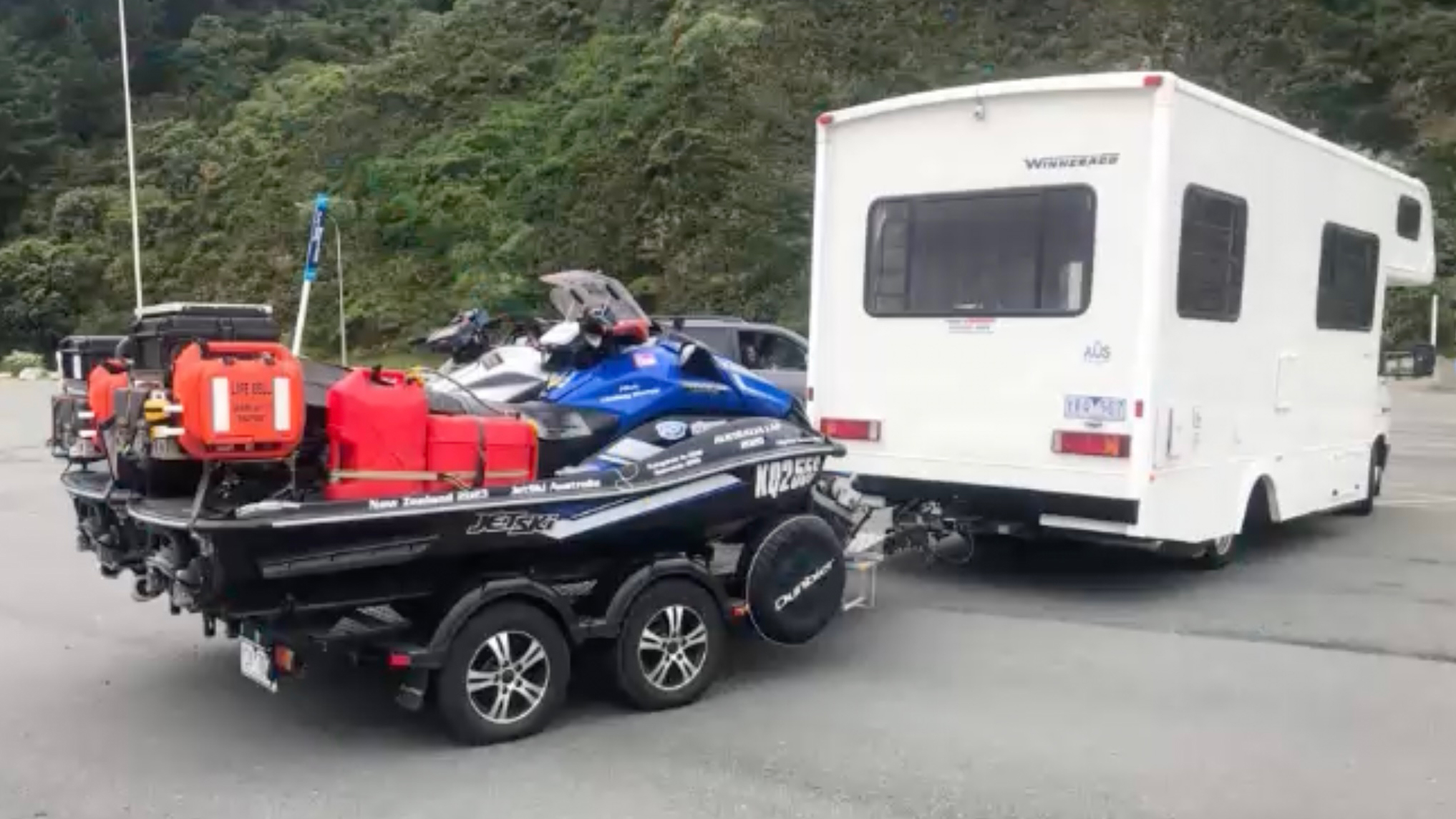 Lindsay Warner says he is under no time pressure to complete the first solo lap of New Zealand on a Jet Ski, so for now has not announced an itinerary, preferring instead to focus on one day at a time – and taking a break when either he or the Jet Ski needs it.
Two Jet Ski riders on Sea-Doo watercraft lapped New Zealand In February 2006 – Jeremy Burfoot, a Qantas 747 Captain, and friend Brad Burton – covering the 5000km journey in 19 days, and later writing a book about the experience (pictured below).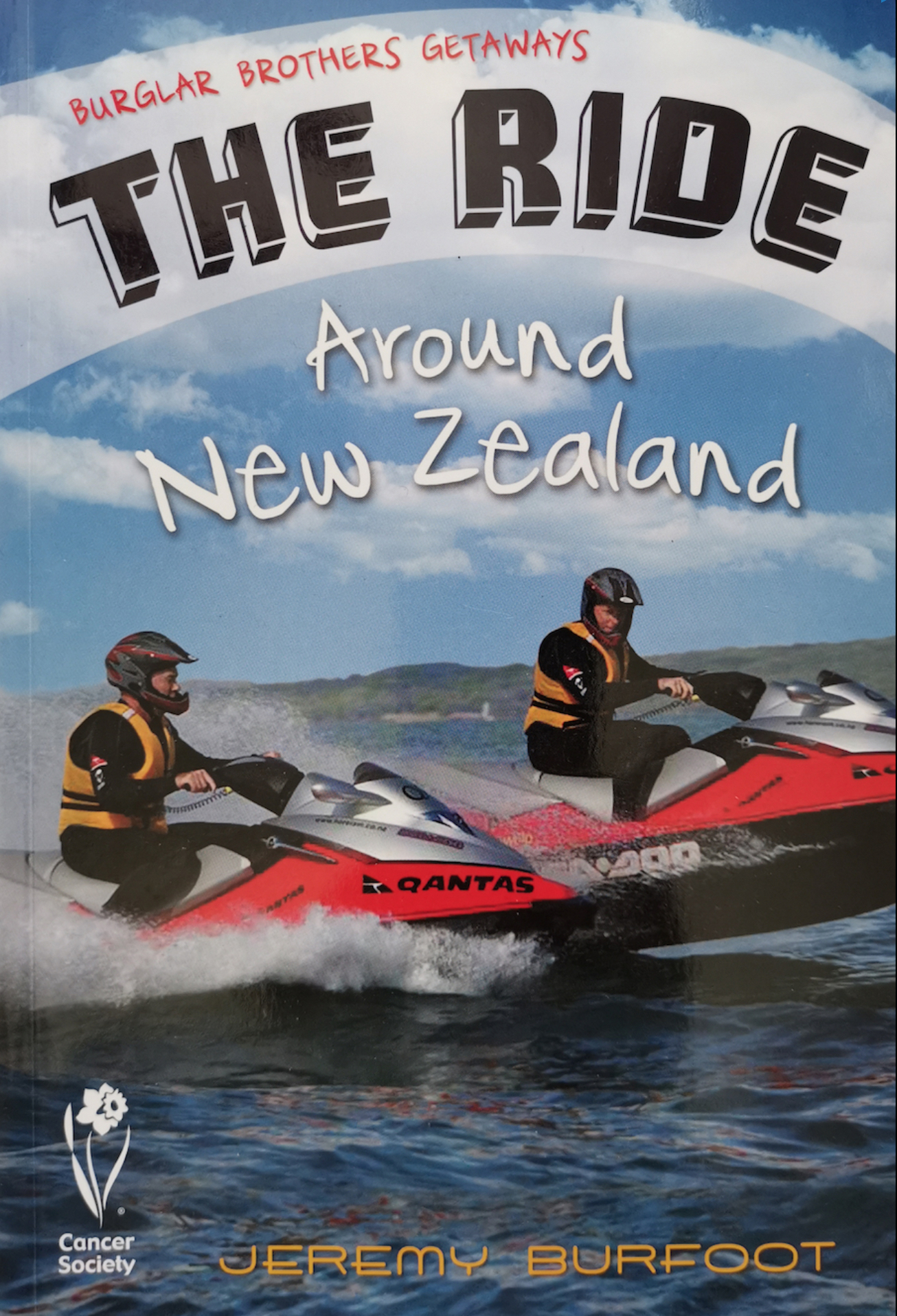 Mr Burfoot later set a record for the continuous length of time riding a Jet Ski (24 hours, stopping for only five minutes every hour to refuel) in 2011.
However, Lindsay Warner, if successful, is believed to be the first to lap the North Island and South Island solo on a Jet Ski.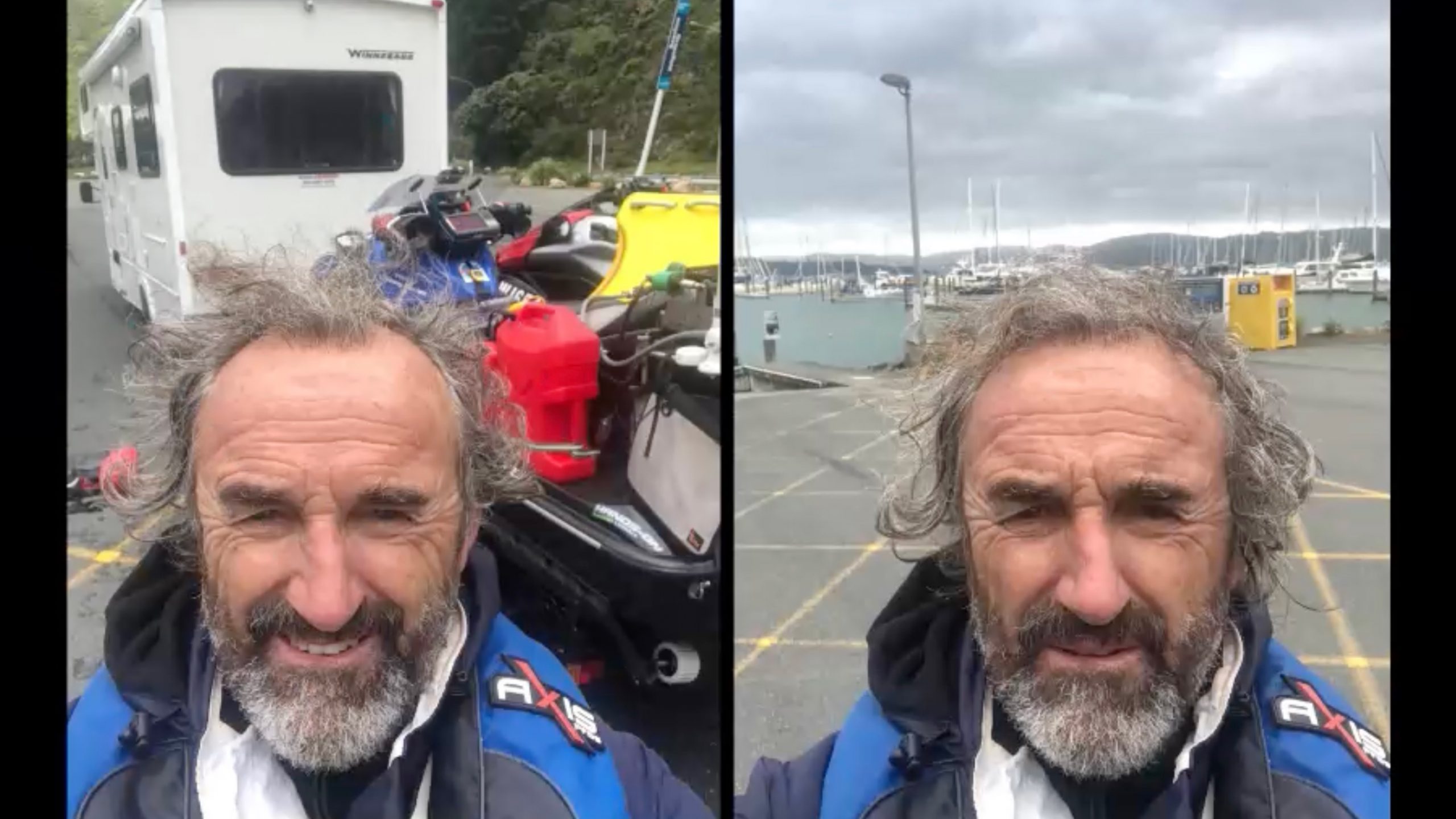 Earlier this morning, Lindsay Warner departed Wellington to lap the South Island clockwise. On his return to Wellington he plans to lap the North Island anti-clockwise.
"I want to cover the South Island first because the water is rougher and the weather is expected to be worse than for the North Island," Mr Warner told Watercraft Zone in a phone interview.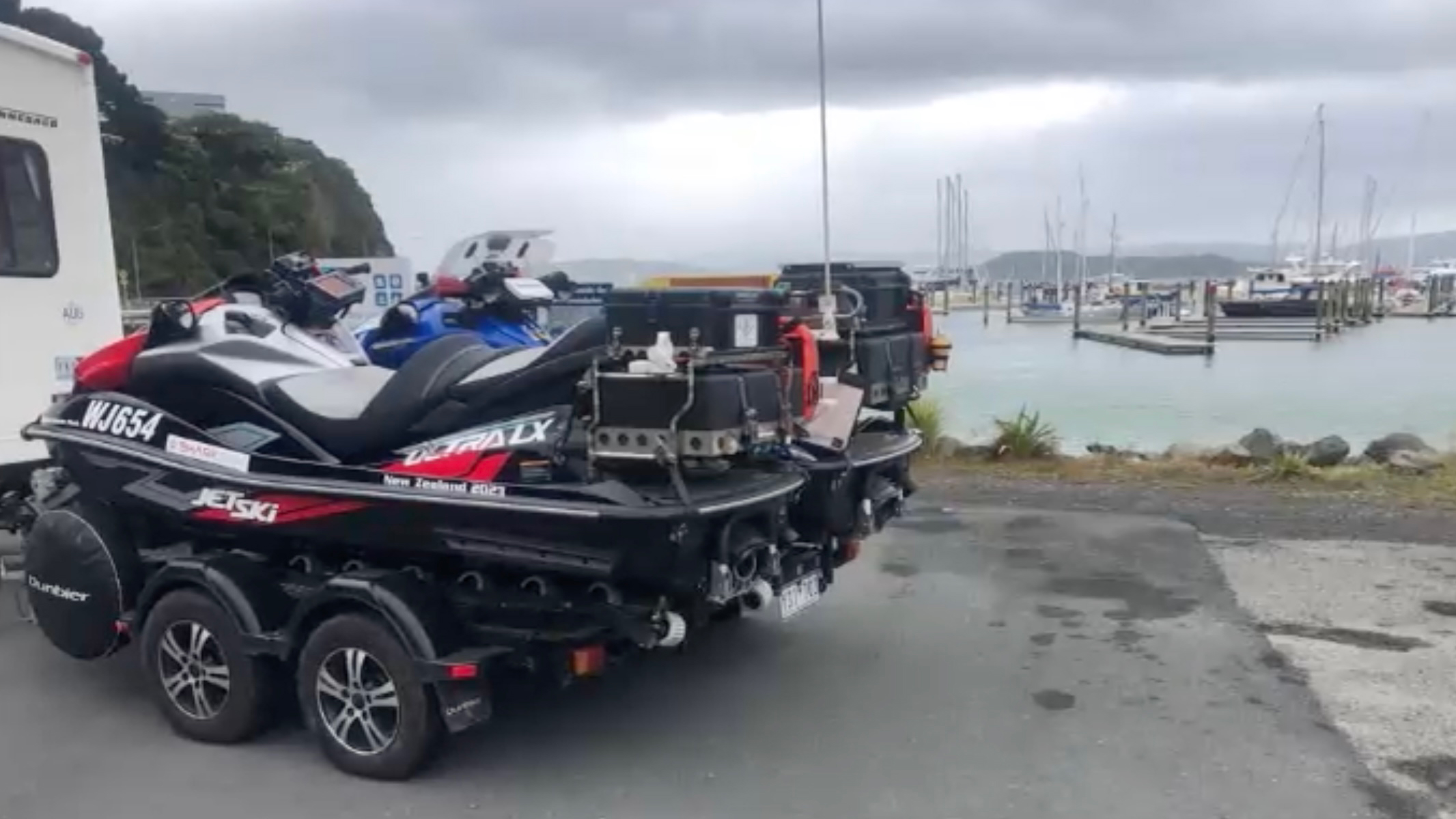 "New Zealand has quite severe weather systems and you can get five different types of weather in one day. And the South Island is said to have some of the roughest water conditions in the world.
"It's not uncommon for the wind on the east coast of the South or North Islands to reach up to 45km/h."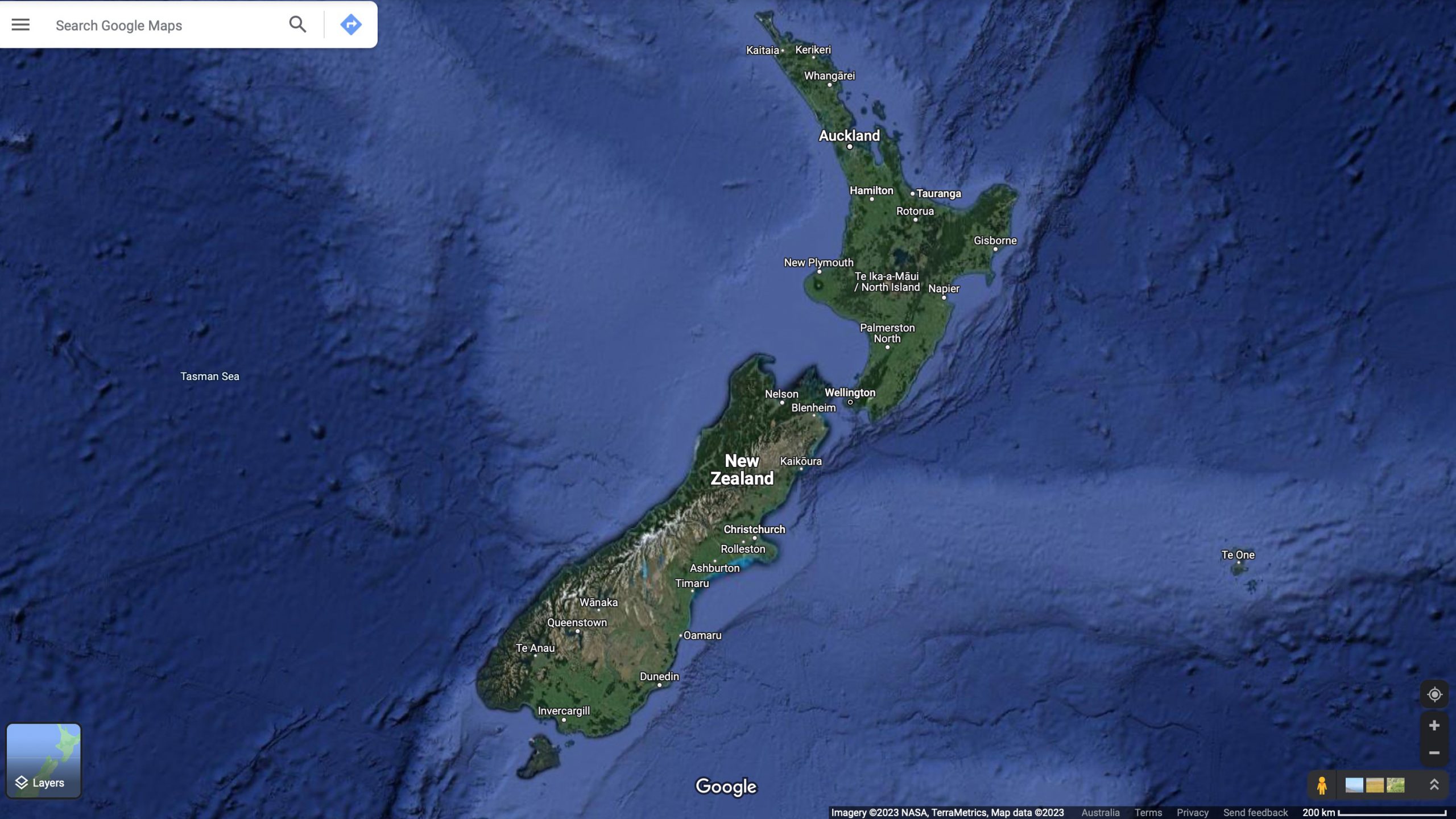 Unlike the Jet Ski lap of mainland Australia – where Lindsay Warner camped, shacked up in Lifeguard sheds, and occasionally stayed in motel accomodation – he will have the support of a campervan most nights during the New Zealand adventure.
However, on remote stretches of New Zealand coast – where the campervan needs to travel ahead, or where there is no road access for the support crew to meet up with the Jet Ski – Lindsay Warner will stop and camp near the shoreline, using a swag carried on board the Kawasaki.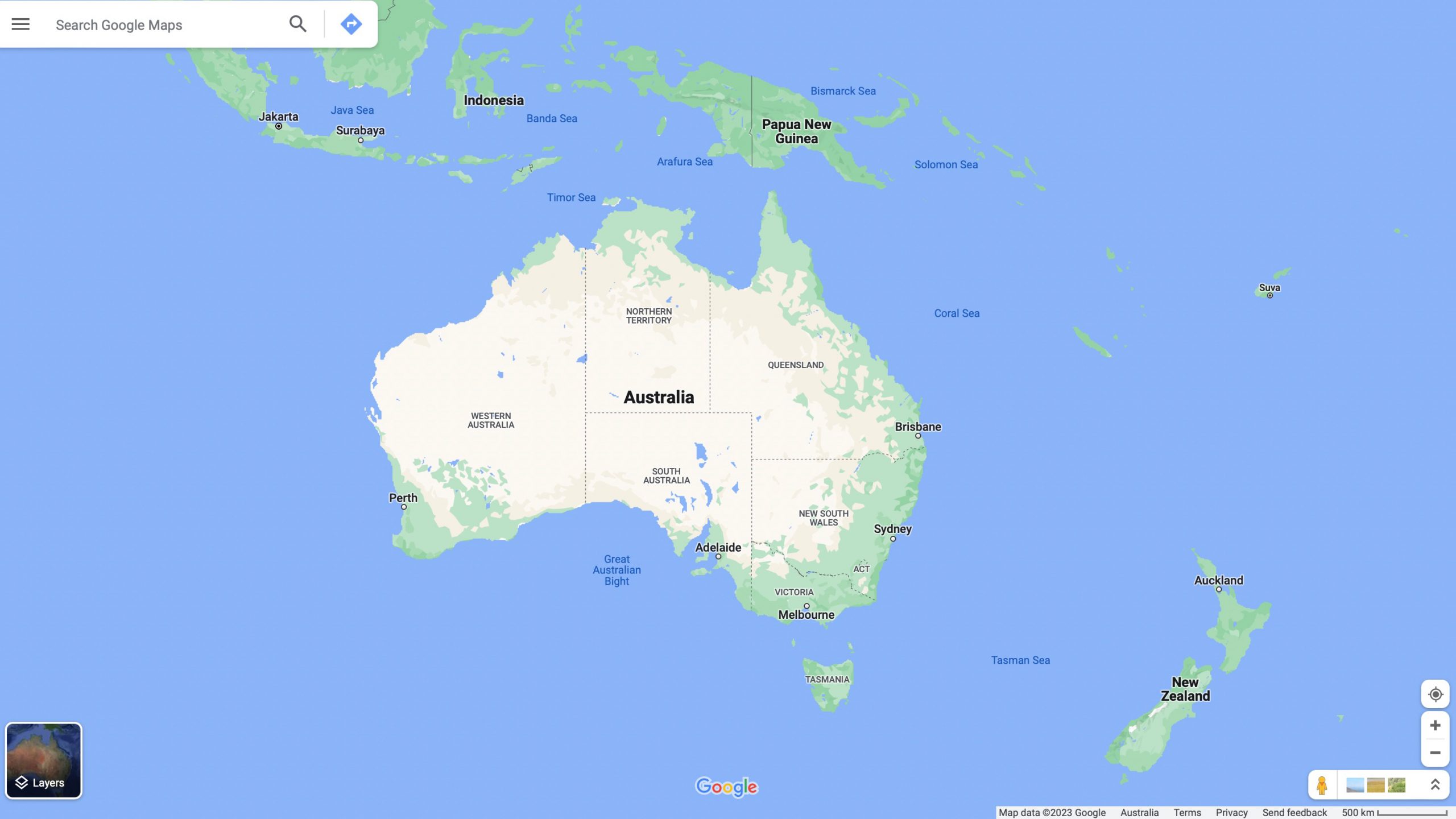 Operating a Jet Ski might look like easy work but Lindsay Warner – who is also a pilot and has done endurance racing on dirt bikes – says ocean riding requires a lot of physical stamina.
"When I started the lap of mainland Australia, I weighed 96kg and by the end of (the 15,000km ride) I weighed 84kg. I'm now back up to 96kg so it must be time for another Jet Ski ride," said Lindsay Warner, who added he is yet to decide on his next adventure after this one is complete.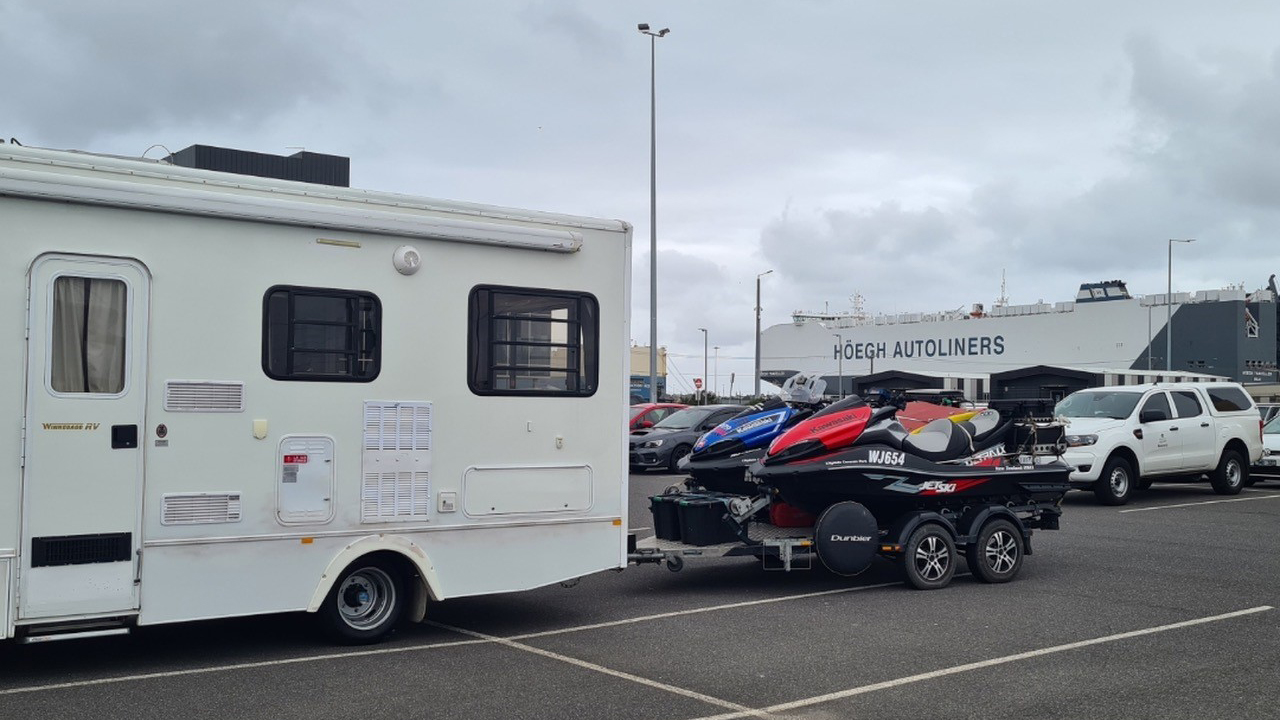 After braving severe cold and heat during his solo Jet Ski lap of Australia, Lindsay Warner said he is looking forward to the milder temperatures in the New Zealand summer, which typically range from 20 to 30 degrees Celsius (68 to 86 degrees Fahrenheit).
It was an ordeal just to get to the start line, he said. The campervan and trailer with two Kawasaki Jet Skis were loaded onto a roll-on, roll-off ship in Port Melbourne before arriving in Auckland several weeks later.
And Lindsay Warner has spent every day in the past week going over his check list – and doing one final shakedown ride – before setting off at first light this morning.
Watercraft Zone will be following Lindsay Warner's journey remotely, so be sure to check back in with us for future updates.
Solo Jet Ski ride around New Zealand: The plan
Leg One:
14 January 2023: Depart Wellington, start a clockwise lap of the South Island.
Leg Two:
After a stopover in Wellington for Jet Ski maintenance, start an anti-clockwise lap of the North Island.
Solo Jet Ski ride around Australia: Timeline

Leg One: 20 days
1 March 2020: Depart Exmouth, West Australia
20 March 2020: Arrive Esperance, West Australia
Journey interrupted by coronavirus border lockdowns
Leg Two: 51 days
1 April 2021: Depart Esperance, West Australia
21 May 2021: Arrive Mallacoota, Victoria
Journey interrupted by coronavirus border lockdowns
Leg Three: 67 days
26 June 2021: Depart Mallacoota, Victoria
31 August 2021: Arrive Exmouth, West Australia
Journey completed after 18 months. Above dates include time on the water, as well as rest days and maintenance.
Solo Jet Ski ride around Tasmania:
January 2019: Believed to be the longest continuous ocean ride solo on a Jet Ski at the time.
MORE: First solo Jet Ski ride around Australia crosses the finish line
MORE: Jet Ski around Australia passes half way mark
MORE: Jet Ski around Australia arrives in Darwin, finish just weeks away
MORE: Everything Kawasaki
MORE: All our Sea-Doo coverage in one click
MORE: All our Yamaha WaveRunner coverage in one click
MORE: All our Kawasaki Jet Ski coverage in one click
MORE: All our news coverage in one click
MORE: Follow us on Facebook
MORE: Follow us on YouTube
Photo credit: Images courtesy of Lindsay Warner and are used here with permission.