The Tesla Model Y electric car is now available in Australia with a factory-backed tow bar.
Tesla says the Model Y is rated to tow up to 1600kg with a braked trailer and 750kg with an unbraked trailer.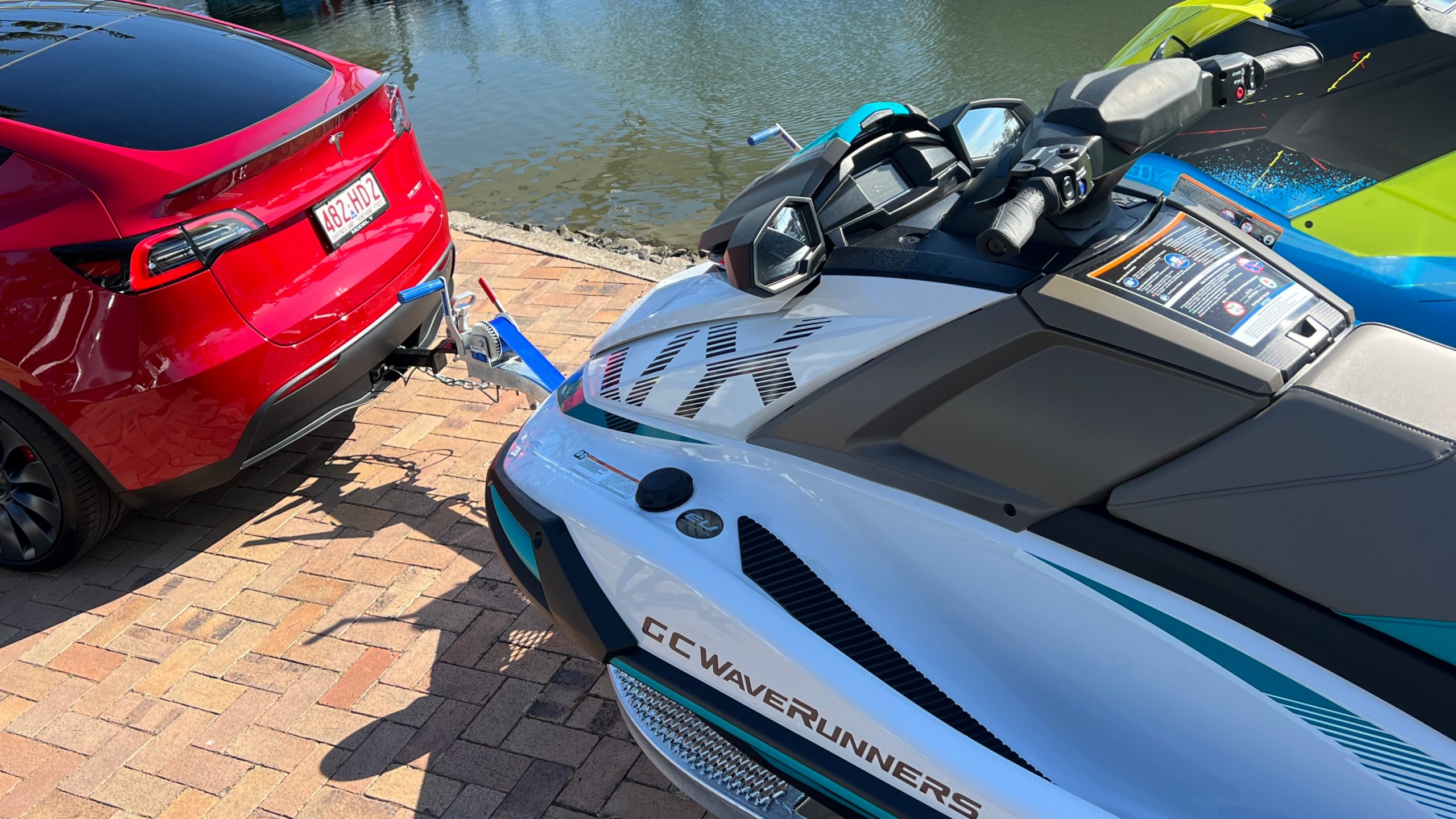 This means the Tesla Model Y electric car has enough towing capacity to haul a single Jet Ski trailer (unbraked) or double Jet Ski trailer (braked).
A Tesla Model Y was on display at the 2023 Sanctuary Cove Boat Show with a Yamaha VX Deluxe and EX Jet Blaster in tow – provided by Gold Coast WaveRunners.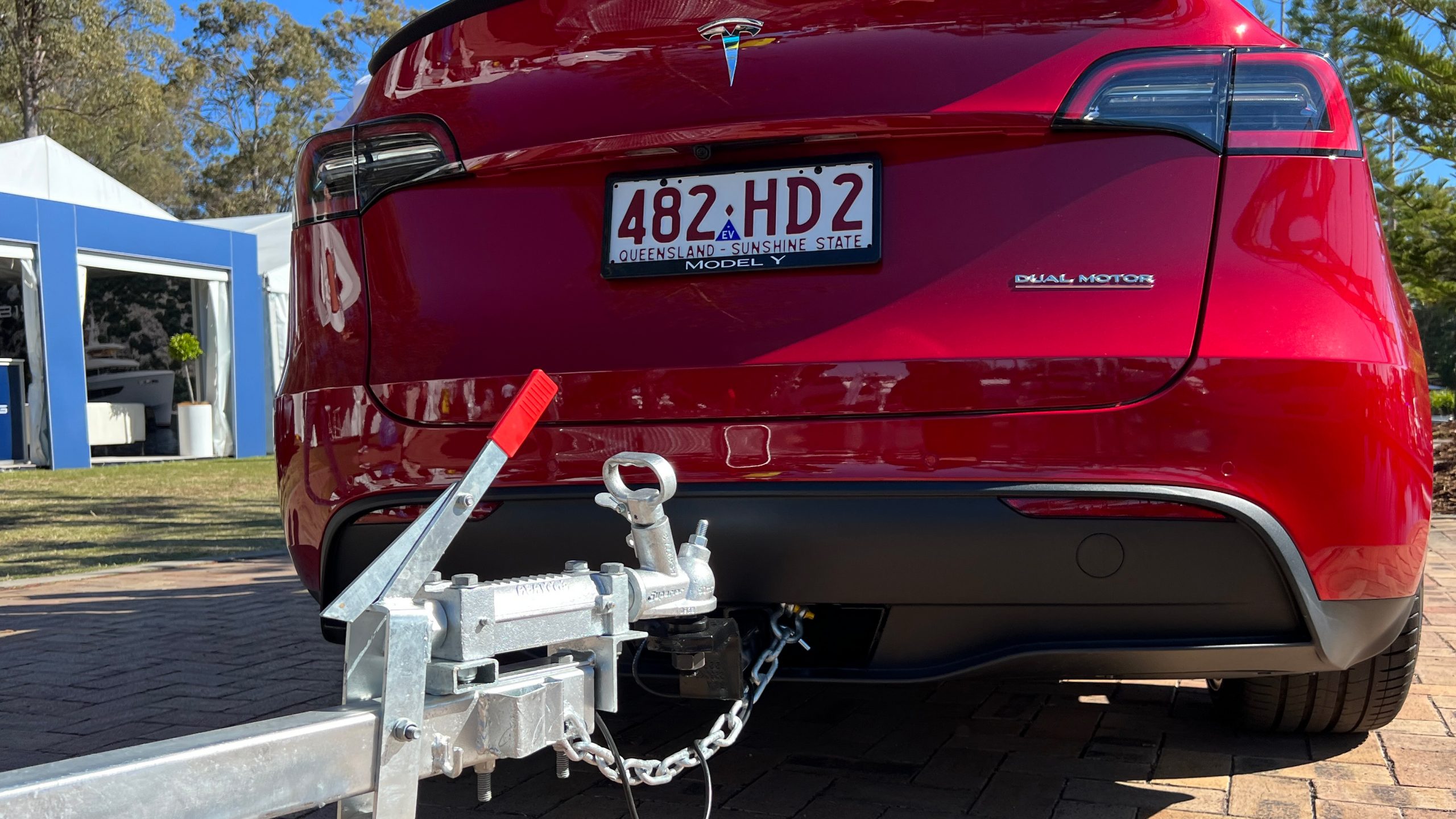 Although the Tesla Model Y tow bar package has been on the company's Australian website since the beginning of this year, representatives said stock had only arrived in recent weeks.
Tesla Australia currently lists the tow bar package priced at $1970 including installation.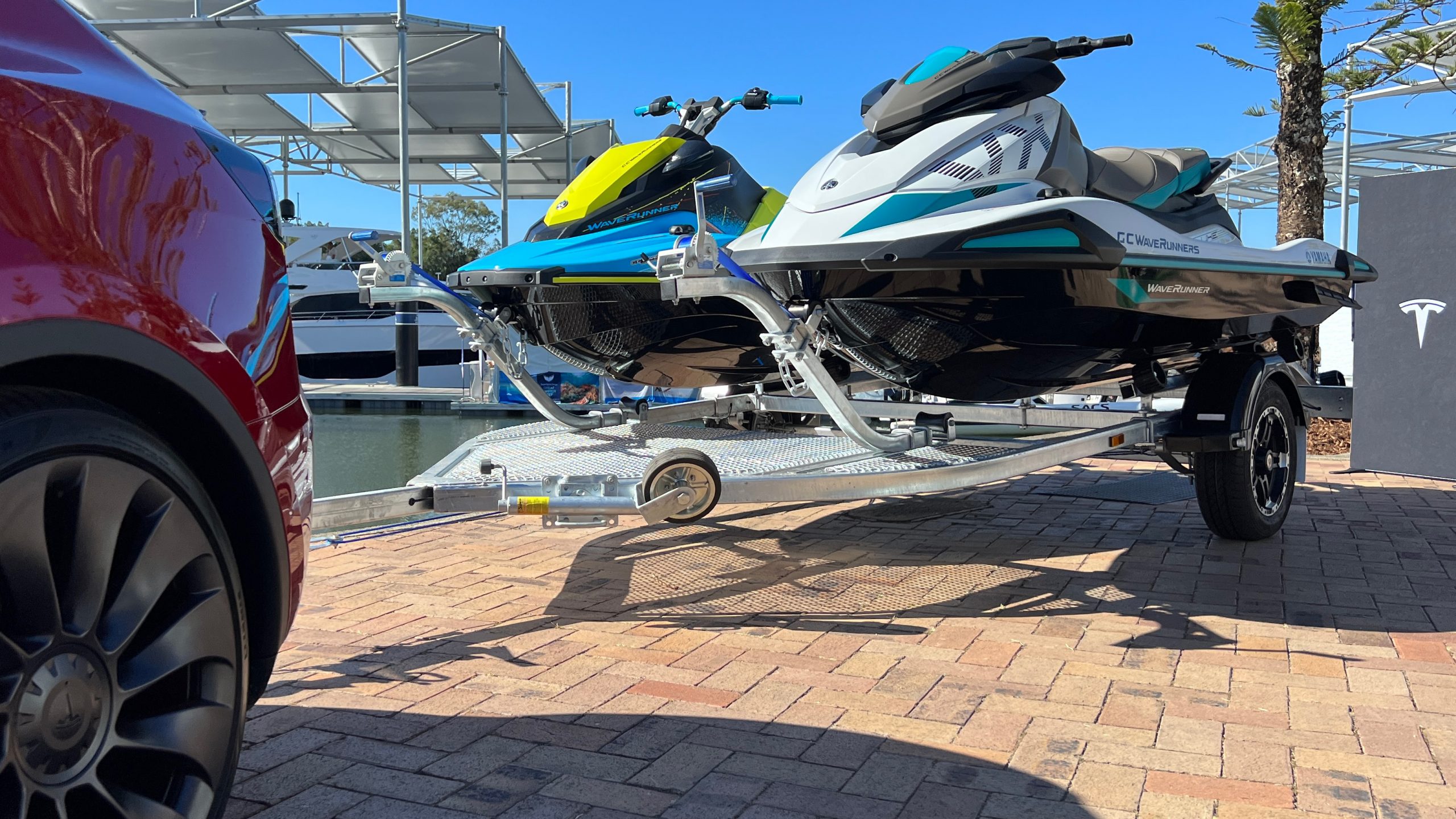 However, the tow bar cannot be fitted to the vehicle on delivery.
Customers must first take delivery of their new Tesla Model Y and then book a service appointment to have the tow bar fitted afterwards.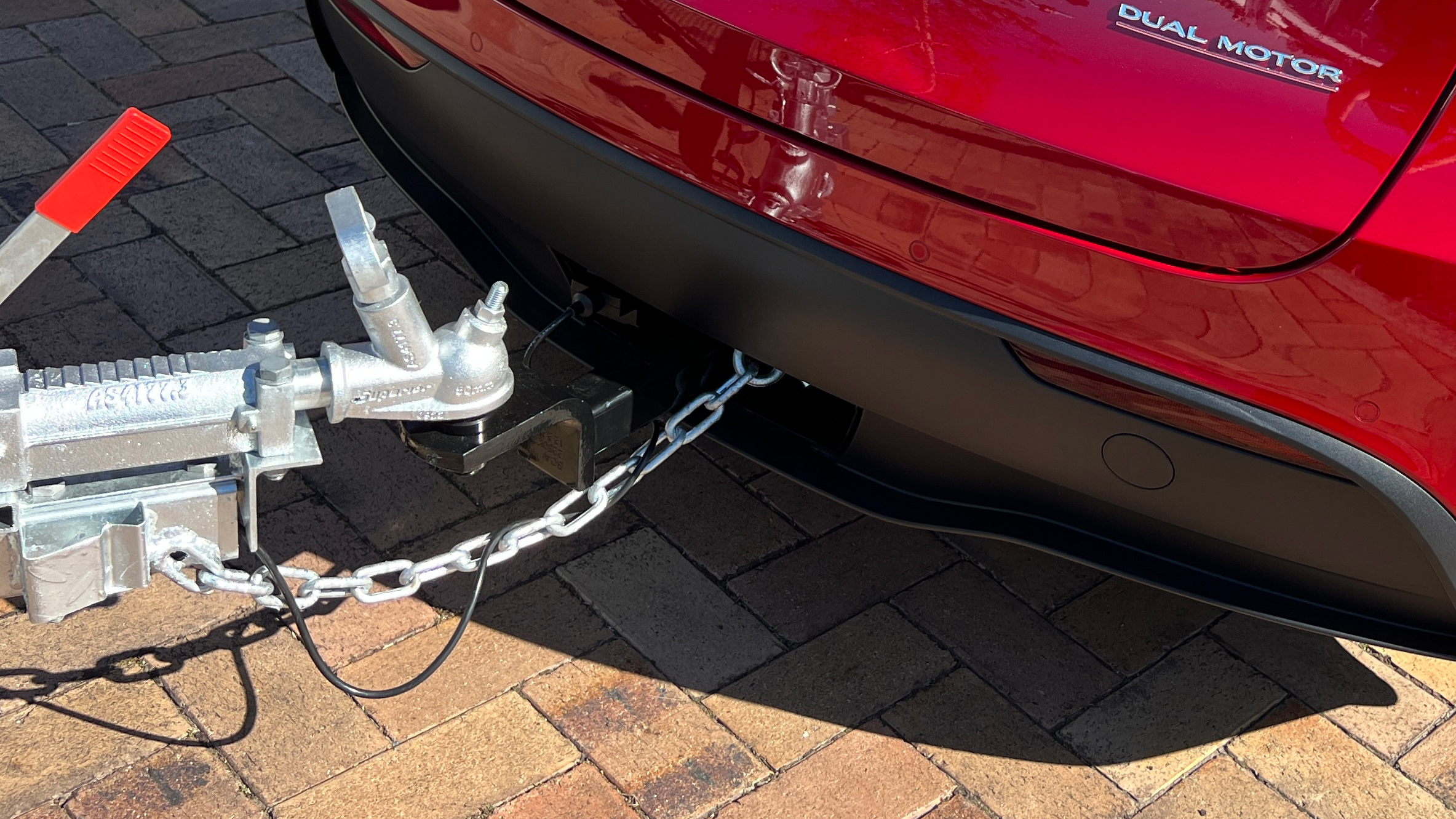 As this article was published, the Tesla website noted the tow bar package for the Tesla Model Y includes:
1 x high-strength steel tow bar with 2-inch hitch receiver
1 x trailer harness
1 x tow mode software package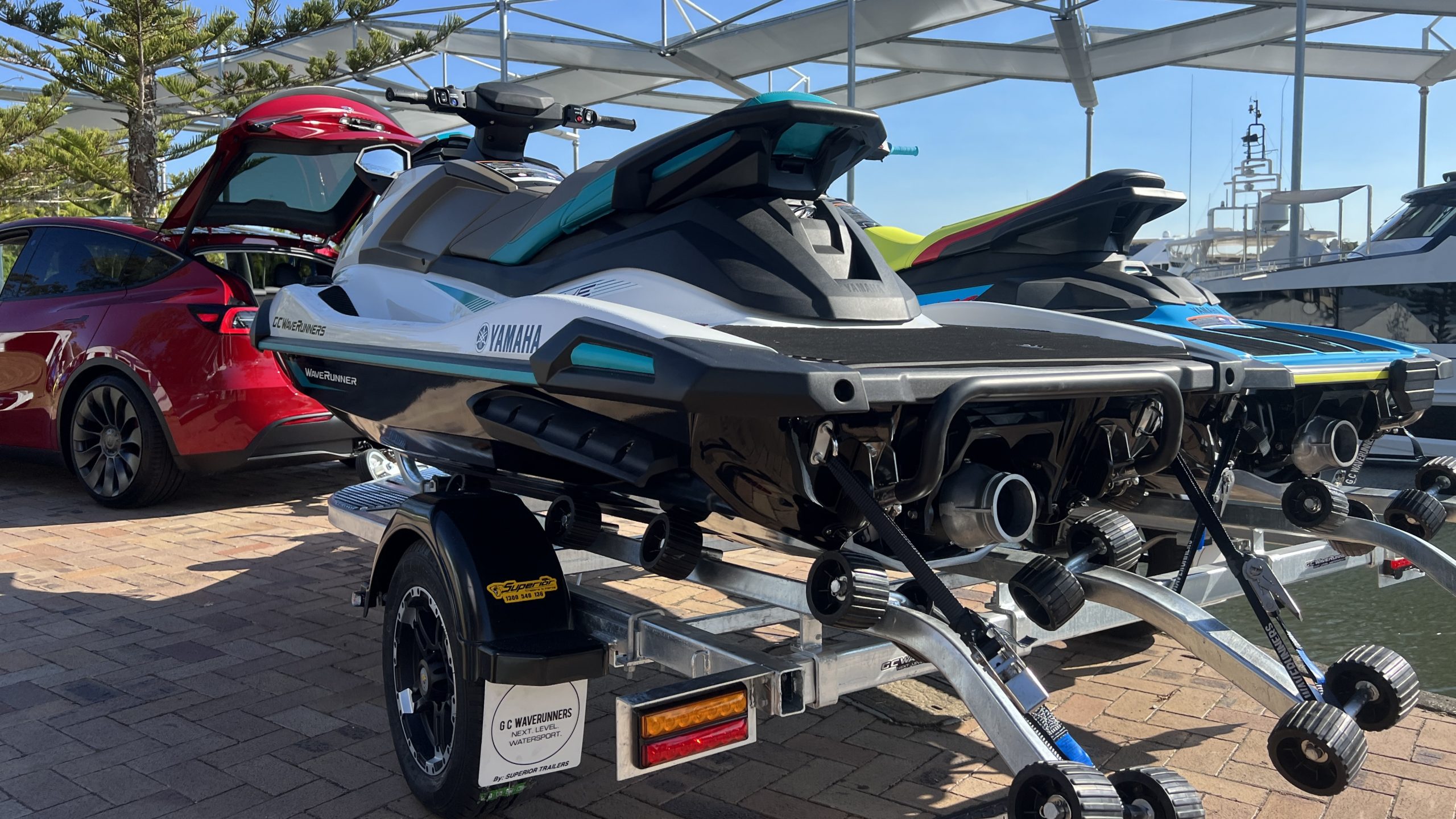 Tesla says tow-ball mounts are not included because they are dependent on the type of trailer the customer is towing.
The Tesla Australia website also notes: "Service-installed vehicle accessories are only available for purchase and installation at Tesla Service Centres. The purchase price of these items includes installation."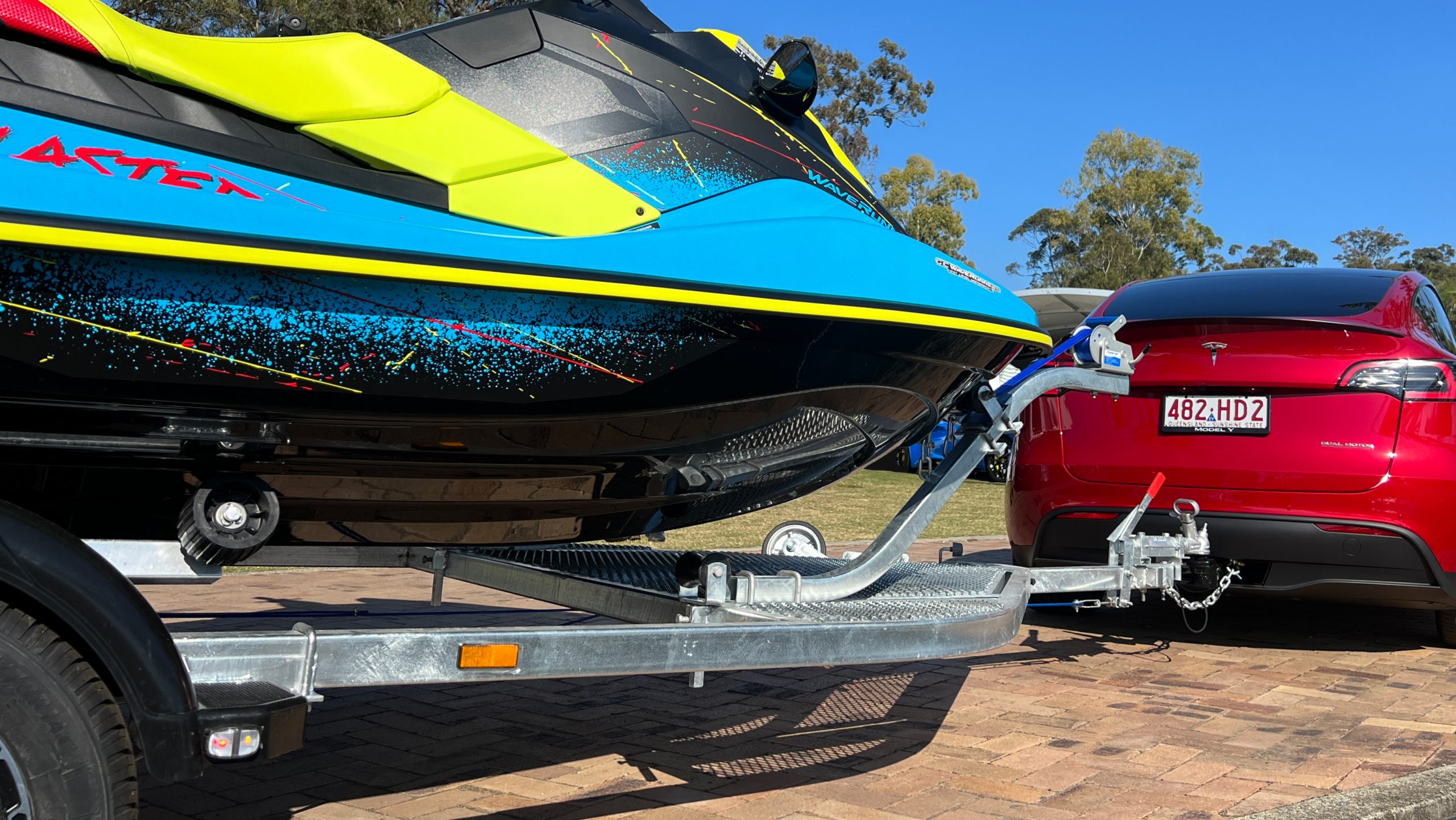 Meanwhile, the Tesla Model 3 sedan is not available with a factory-backed tow bar in Australia because the vehicle was not certified for one here – and the tow bar package has also not been approved by local regulators.
Some Tesla Model 3 customers have fitted aftermarket tow bars in Australia – or imported the factory-backed item from the US.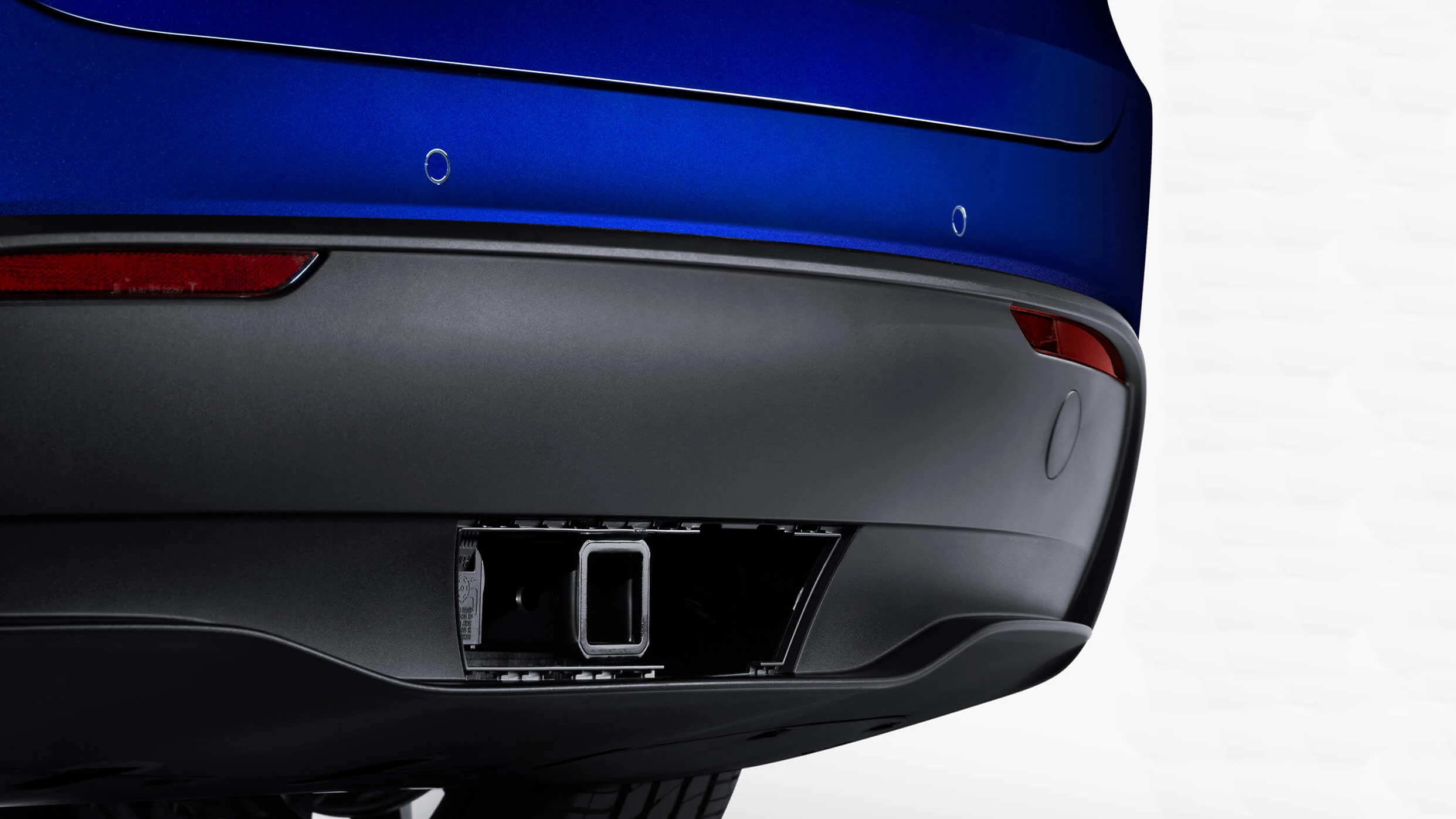 However, experts have cautioned there could be insurance ramifications if a tow bar package fitted to a Tesla Model 3 in Australia has not been approved for local use.
Now that an electric car can tow a Jet Ski, when will an electric Jet Ski go on sale?
Sea-Doo has announced it plans to introduce an electric Jet Ski in 2025 and Canadian start-up Taiga is ramping up production of its electric personal watercraft.
Meanwhile, as previously reported, you don't need to own a big four-wheel-drive to tow a Jet Ski.
Many popular hatchbacks have enough towing capacity to haul a single Jet Ski trailer.
To see our list of the surprising cars that can tow a Jet Ski, click here.
MORE: Do I need a big car to be able tow a Jet Ski?
MORE: All our Sea-Doo coverage in one click
MORE: All our Yamaha WaveRunner coverage in one click
MORE: All our Kawasaki Jet Ski coverage in one click
MORE: All our news coverage in one click
MORE: Follow us on Facebook
MORE: Follow us on YouTube