Want a new Yamaha WaveRunner before the end of this year, so you're ready for the summer holidays? Best to start making enquiries now.
Yamaha has advised dealers it has been forced to cancel 15 per cent of production of its 2021 Model Year WaveRunners due to ongoing parts shortages in the wake of the coronavirus crisis and the recent Texas ice storm.
The latest reduction in production was revealed in a dealer bulletin dated 7 May 2021 (pictured below) that has been republished on the Yamaha WaveRunner Owners Facebook page.
It follows a Yamaha WaveRunner dealer alert about a three-week factory shutdown in March 2021.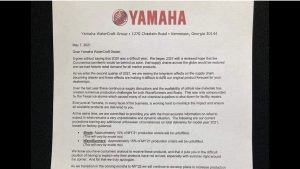 Above: A copy of the Yamaha dealer bulletin as it appeared on the Yamaha WaveRunner Owners Facebook page.
While the US will be most affected given it is the world's biggest Jet Ski and personal watercraft market and North America is ramping up for a boom summer, the ripple effect will be felt in Australia even though the southern hemisphere is heading into the middle of winter.
Demand for Jet Skis and personal watercraft in Australia remain unexpectedly strong as people holiday at home amid international travel restrictions due to COVID-19.
Yamaha dealers in Australia were already reporting long lead times for 2021 Model Year examples of the popular FX HO and FX SVHO three-seater leisure craft; showroom stock of the high performance 2021 Yamaha GP1800R SVHO had already sold out.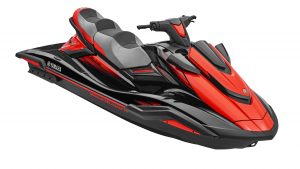 Dealers had been waiting for new stock to arrive in dribs and drabs in the coming months in the hope they could fill back orders between now and August 2021.
It is unclear if Yamaha WaveRunners due before or after August 2021 will be most affected by the latest production slowdown.
The Japanese manufacturer – which assembles WaveRunners in Georgia, USA – customarily ramps up for model year changes in the second half of the year.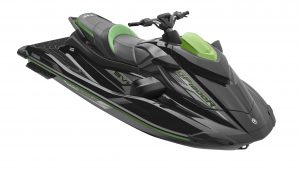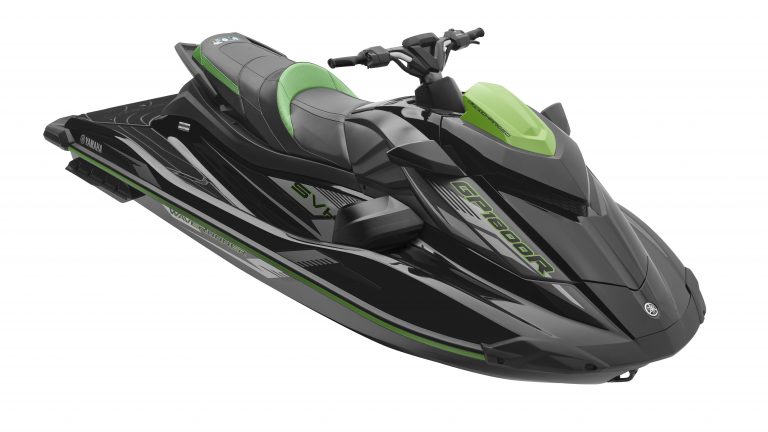 The Yamaha dealer bulletin said in part: "Continuous supply disruptions and the availability of critical raw materials (have) created numerous production challenges for both WaveRunners and boats".
Furthermore, the notice said the recent Texas ice storms caused many chemical suppliers to shut down their facilities for repairs.
"Everyone at Yamaha, in every facet of the business, is working hard to minimise the impact and ensure all available products are delivered," the confidential bulletin to Yamaha dealers continued.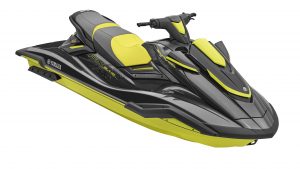 However, out of a desire to keep dealers and customers updated, Yamaha said it felt obliged to provide "the most accurate information on what to expect in what remains a very unpredictable and dynamic situation."
The Yamaha bulletin, signed off by the head of sales and marketing from Yamaha's boat and WaveRunner businesses, Dean Burnett, said:
"We know you have customers anxious to receive these products, and that puts you in the difficult position of having to explain why their products have not arrived, especially with summer right around the corner. And for that we truly apologise."
Yamaha said it will continue to monitor production forecasts in the coming months as it prepares to ramp up for 2022 Model Year Yamaha WaveRunners.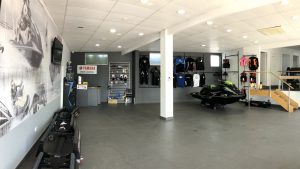 Watercraft Zone understands Yamaha dealers in Australia have extremely limited supply of Yamaha WaveRunners coming through, with severe restrictions on the popular FX HO and FX SVHO models, as well as limited supply of the new VX series and updated performance flagship, the 2021 Yamaha GP1800R SVHO.
To learn more about the production shortage, tune into The Watercraft Journal's YouTube Channel, which is dedicating a special episode to the Yamaha production slowdown.
Click this link to watch it live at 8pm Eastern Standard Time in the US (New York time) on 23 May 2021, or 10am Sydney, Australia time on Monday 24 May 2021. If you missed it live,  catch the replay via this same link.
The Watercraft Journal is the world's largest PWC website. Based in the US, editor-in-chief and publisher Kevin Shaw, who is hosting the live chat, is closest to the industry's three PWC manufacturers and will be able to offer credible insights and debunk social media rumours.
MORE: All our Yamaha coverage in one click
MORE: All our news coverage in one click
MORE: All our Sea-Doo coverage in one click
MORE: All our Kawasaki coverage in one click