Jet Skis and personal watercraft were initially allowed to be used during COVID Lockdown 2.0 in Greater Sydney and surrounding areas – for fishing, limited exercise, or be taken by road for routine maintenance – however the NSW Government has today confirmed tighter restrictions that effectively ban their use until further notice.
After a request by Watercraft Zone to clarify the new rules which require residents to stay within 10km of their home address, Transport for NSW has today (16 July 2021) issued the following statement:
"Anyone following the stay at home orders can only leave their residence for the four essential reasons," the statement says.
"In addition to this, those in Greater Sydney, including the Blue Mountains, Central Coast, Wollongong and Shellharbour cannot travel further than 10 kilometres from their residence for exercise, this includes in any body of water."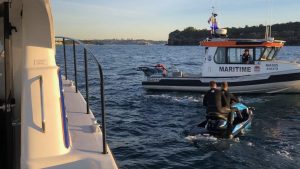 This means even if residents live within 10km of a boat ramp, they can't venture beyond the 10km limit from their home address for exercise even on the water.
"Everyone needs to take personal responsibility to stay at home and follow the rules which are being updated daily," the statement continued, in a reference to keeping first responders safe should someone need to be rescued from the water.
When asked to clarify if Maritime officers had the power to issue fines of between $200 and $1000 for breaching the current lockdown stay-at-home orders, a spokesperson for Transport for NSW said: "Boating Safety Officers contact NSW Police if they suspect a breach of the Public Health Orders has occurred."
Previously, Jet Skis and personal watercraft were allowed on the water for limited exercise, fishing, and transport – if a PWC was the only means of transport for work or medical help.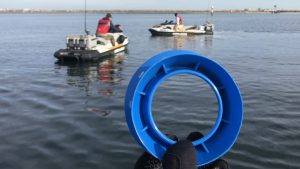 But the updated rules clarified today effectively ban Jet Skis and personal watercraft from being used in Greater Sydney and surrounding lockdown areas until further notice.
The original story published by Watercraft Zone on 28 June 2021 – based on information from the NSW Transport website at the time – said Jet Skis or personal watercraft could be used for "transportation or fishing" as long as physical distance rules were followed on the water and on boat ramps.
Buying a Jet Ski or getting a personal watercraft serviced are allowed under the guidelines.
Watercraft Zone understands buying a Jet Ski is still possible as long as customers are not browsing in the store. Taking your Jet Ski to get serviced is allowed, however carpooling is not.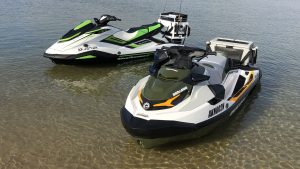 On 28 June 2021 the NSW Government website initially said Jet Skis and personal watercraft were "considered as exercise or transportation."
If using a Jet Ski or personal watercraft for fishing, riders are reminded a valid NSW Fishing licence is required. You can apply online here.
However, the NSW Government website stated at the time "general boating for recreational purposes" and "staying overnight on a house boat" are "not considered a reasonable excuse".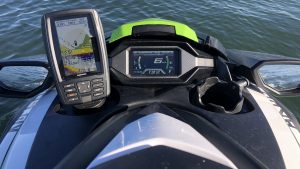 While riding a Jet Ski or personal watercraft for recreational reasons was not allowed, you were initially permitted to ride a Jet Ski if you had fishing equipment on board – or needed to use a Jet Ski as transportation for an essential purpose.
The NSW Government advice said at the time: "Physical distancing and gathering rules are to be observed at all times during any (on-water) activities.
"Vessels outside Greater Sydney are not permitted to enter Greater Sydney for recreational purposes," the NSW Government website said.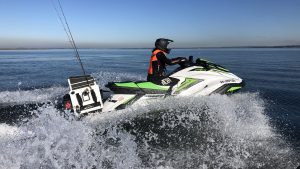 During the first Sydney lockdown in early 2020, two people were allowed on a personal watercraft if they were from the same household.
However, as lockdowns begin to ease, check with authorities if you plan to ride a Jet Ski or personal watercraft with more than one occupant.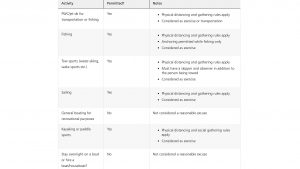 Above: Boating rules during Lockdown 2.0 according to a NSW Government website on 28 June 2021.
For background, the NSW Government website originally said: "The following activities are considered reasonable excuses to leave your home as they fall under the category of obtaining goods and services or undertaking a legal obligation:
Travel to a dealership or retail store to pick up boating equipment;
Access a vessel at a marina or on a mooring to maintain, service or check on systems and make sure it is safe and compliant;
Take a vessel to a marina or boat shed for repairs or servicing;
Pick up vessel from a marina or boat shed after servicing;
Pick up a vessel that you have purchased from a dealer, broker, or person and tow it home;
Take a vessel to a marina or broker to prepare a vessel for sale;
Move a vessel between marinas or moorings for relocation purposes.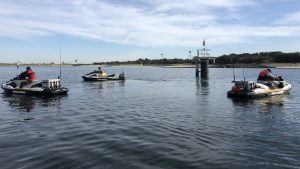 MORE: Follow us on Facebook so you don't miss any future updates
MORE: Authorities intercept two Jet Skis on Sydney Harbour in six months
MORE: State by state comparison shows NSW has among the highest fees for Jet Skis
MORE: UNSW studies the impact of COVID on Jet Ski safety
MORE: Boaters – not Jet Ski riders – at greater risk of death on the water
MORE: All our news coverage in one click
MORE: All our Yamaha coverage in one click
MORE: All our Sea-Doo coverage in one click
MORE: All our Kawasaki coverage in one click