The 2022 Yamaha Variety Jet Trek – an annual, week-long Jet Ski ocean ride that covers up to 900km of Australian coastline – has attracted a record number of entries as the event clocks up its 24th year.
The Jet Ski charity ride – which this year runs from Mackay to Port Douglas in far north Queensland – starts this week with a record 111 Jet Ski riders, almost a quarter of which are new to the event.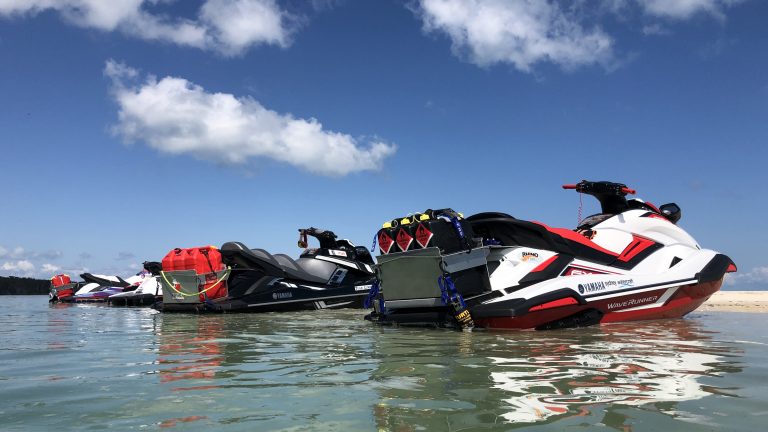 Event organiser Erin Lazarou told Watercraft Zone the record number of entries was driven by the increase in the popularity of Jet Skis and personal watercraft amid international travel restrictions during two years of lockdowns due to the coronavirus pandemic.
"Most of our long-time participants are back for another year, and many of them have brought their friends who want to take part in what is truly a unique event," said Ms Lazarou, who has helped organise the Yamaha Variety Jet Trek for 12 years.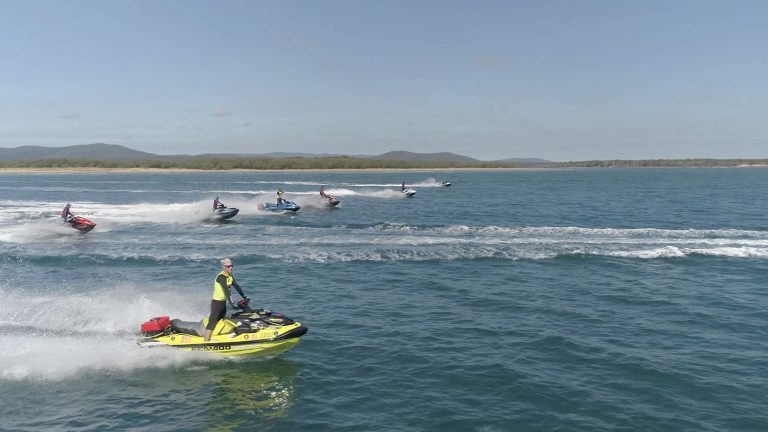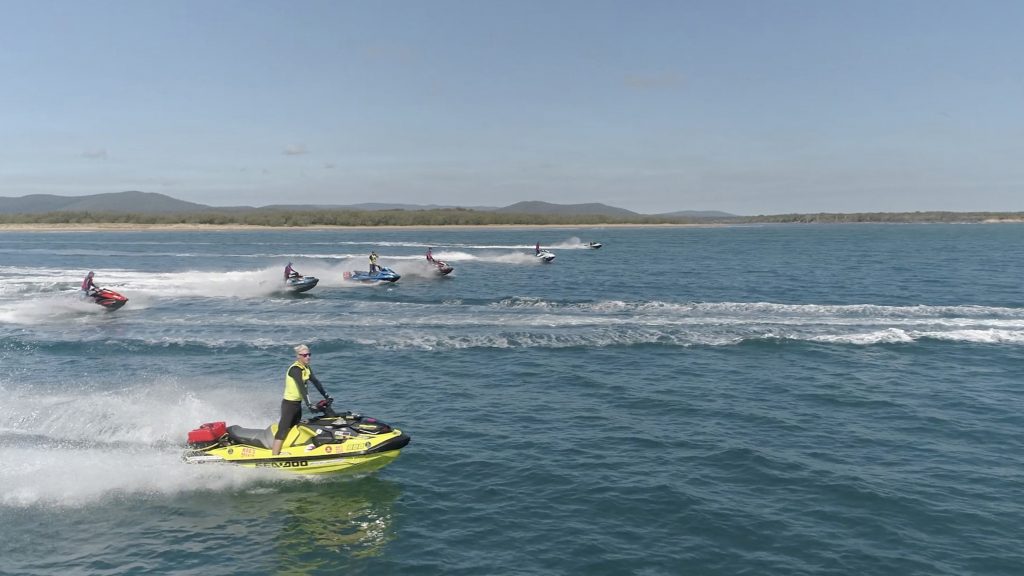 Nine teams of approximately a dozen riders launch into the water each morning while their support crew follows by road for refuelling along the way.
The previous record number of participants: 104 Jet Ski riders in the Sydney to Yamba event in 2018 (115 had entered that year, but 104 took part due to late cancellations).
Organisers had reached the maximum capacity of 120 entrants for the 2022 Yamaha Variety Jet Trek, however some late cancellations pegged the final tally at 111 riders.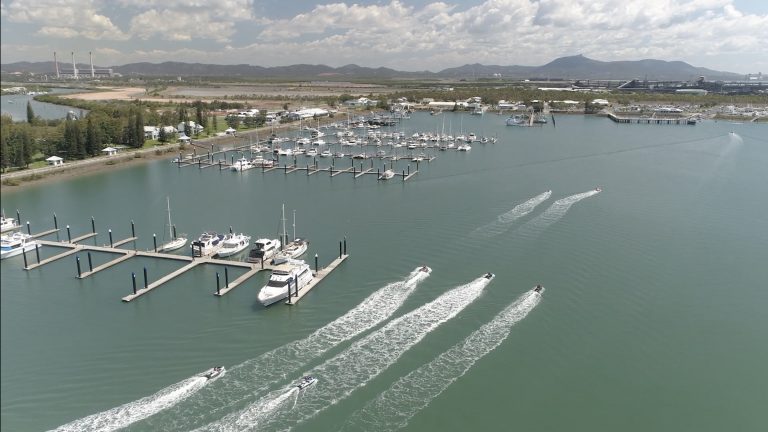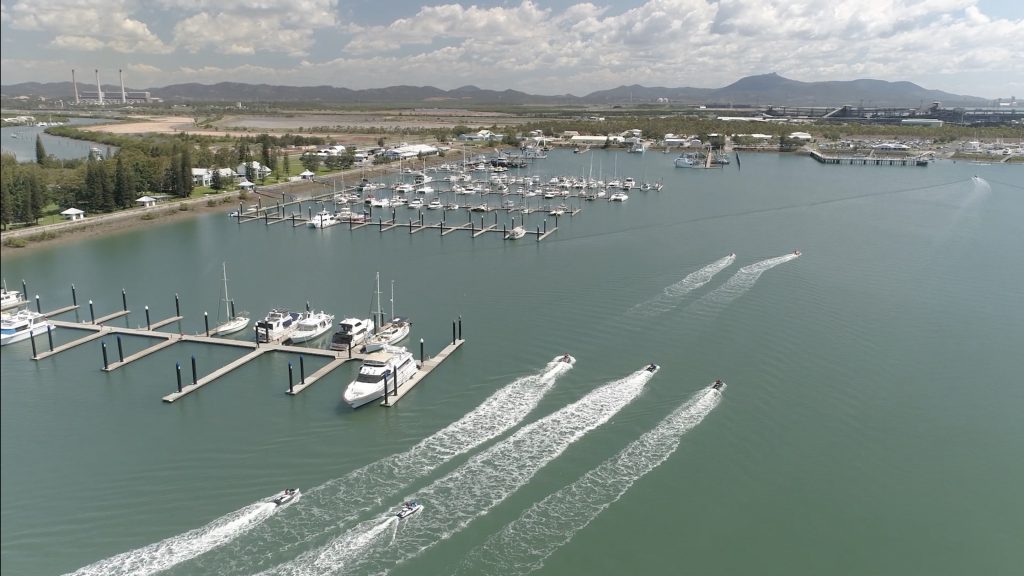 The 2022 Yamaha Variety Jet Trek will cover the longest distance in the 24-year history of the event, mapped out at 830km point-to-point.
However, the total distance travelled by Jet Ski riders will be closer to 900km as they follow the coastline.
Heading north over six days, the event will stop at Airlie Beach, Bowen, Townsville, Cairns and finish in Port Douglas.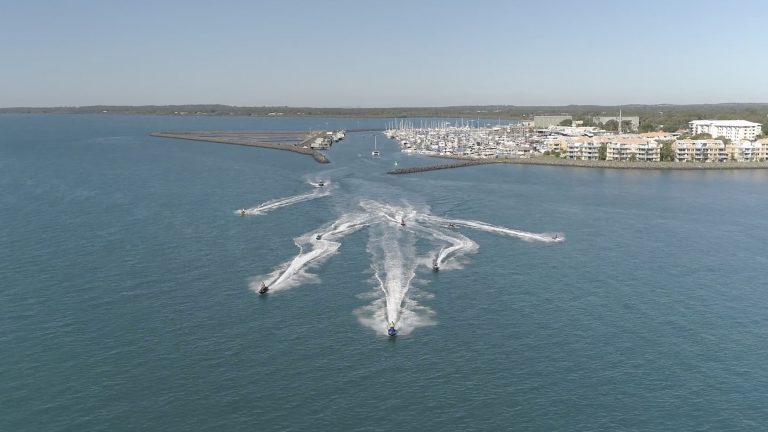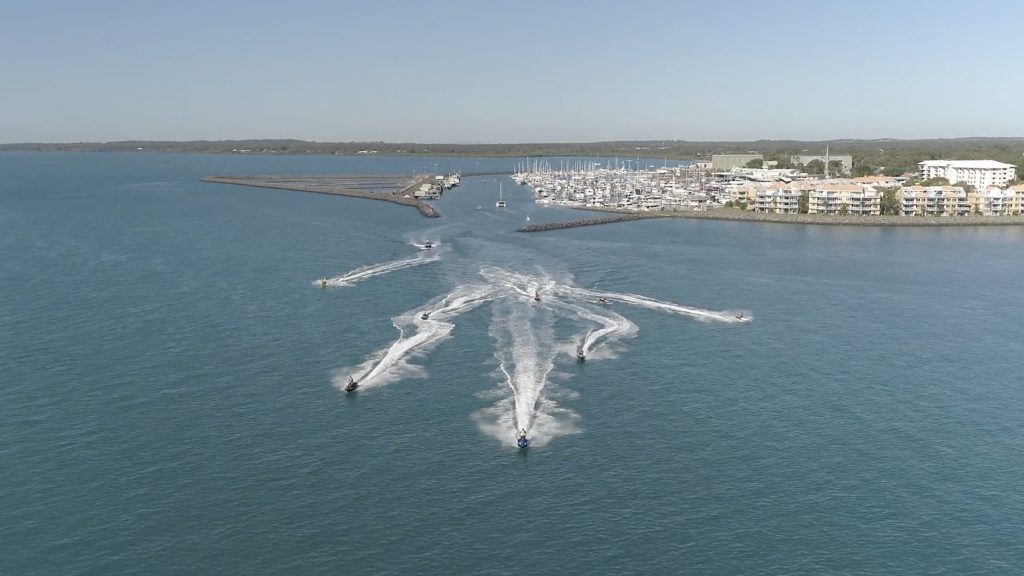 In a media statement, Variety Queensland head of fundraising, Matt Lang, said the Jet Ski charity ride will help kids in need after a difficult couple of years.
"Queenslanders are doing it tough," Mr Lang said in a media statement. "We've had a pandemic going on two years, a devastating flood, increases in cost-of-living, and times are incredibly uncertain."
This is the 17th year Yamaha has been the title sponsor of the Variety Jet Trek event (since 2006), after Sea-Doo had naming rights in the early days.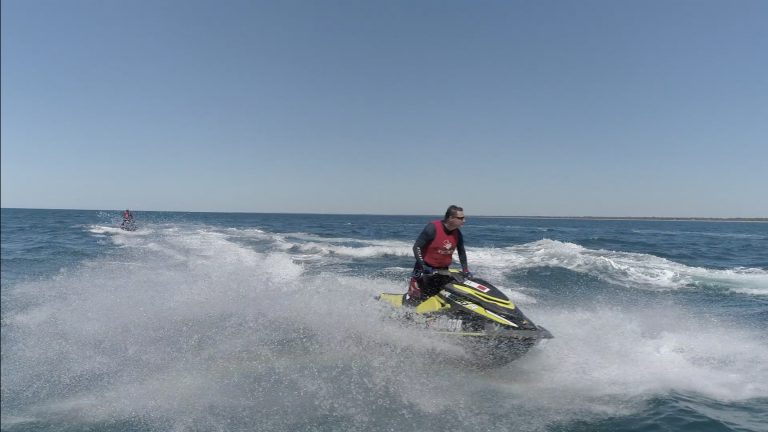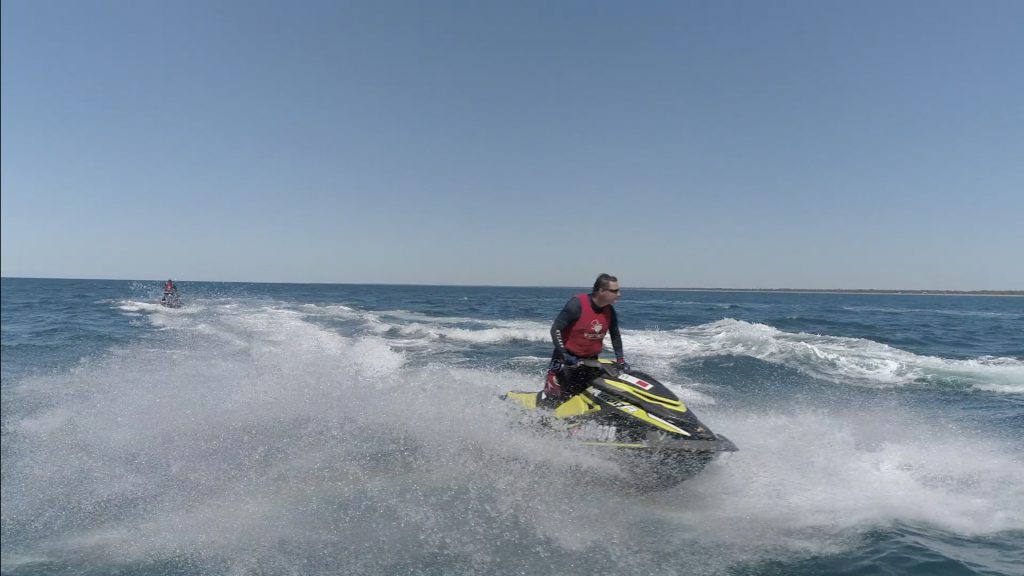 Although Yamaha is title sponsor, the event attracts participants across all three brands – Yamaha, Sea-Doo and Kawasaki.
The 2022 Yamaha Variety Jet Trek has also set a new record for the number of participants off the water. 
Including riders and their support crew – who follow the event by road to assist with refuelling each day – there are 257 participants in the 2022 event, up from the previous record of 204 participants in the Sydney to Yamba event in 2018.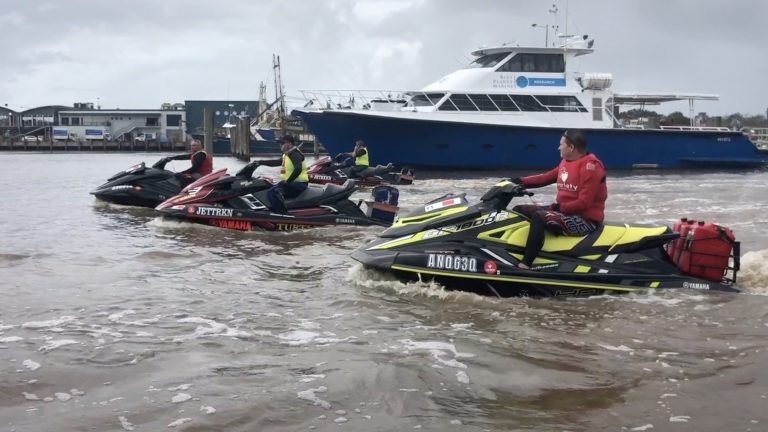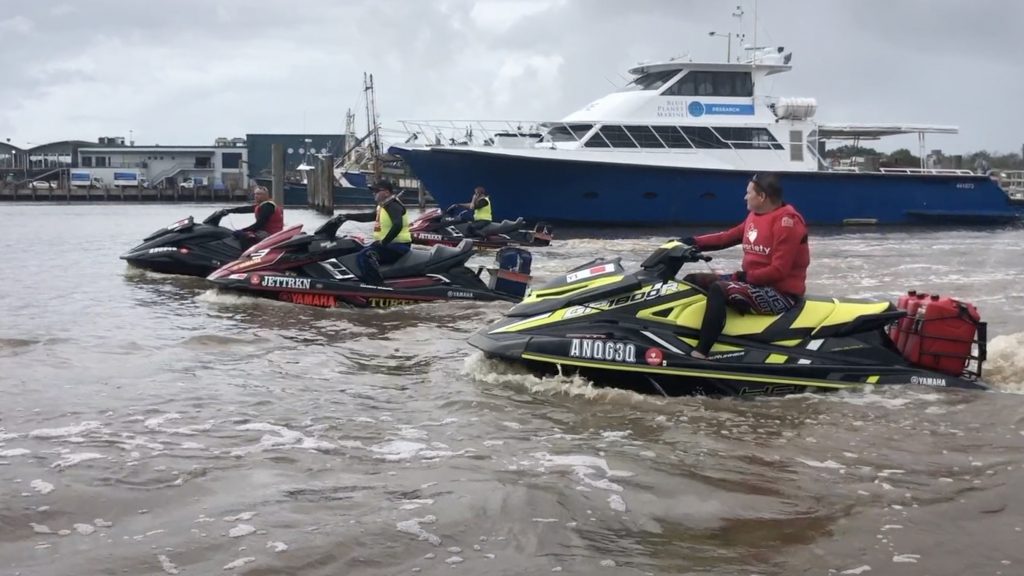 To date, the Yamaha Variety Jet Trek – a children's charity event – has raised more than $2.7 million over more than two decades to help kids with disabilities or disadvantages.
Each Jet Ski rider in Yamaha Variety Jet Trek must raise a minimum of $2500 to be eligible to participate, though most teams raise significantly more than this amount.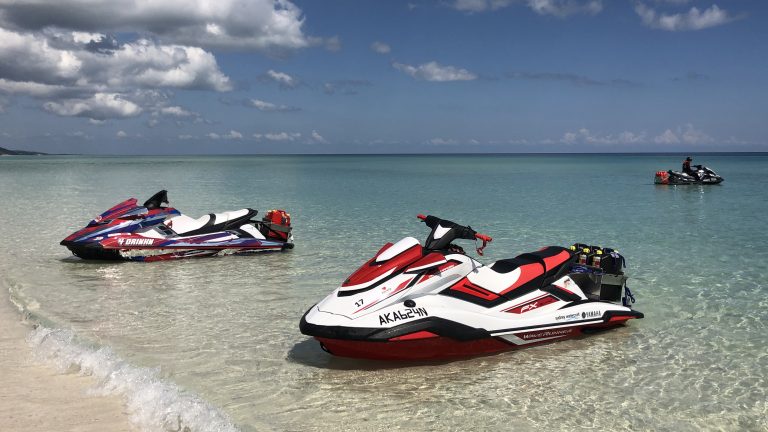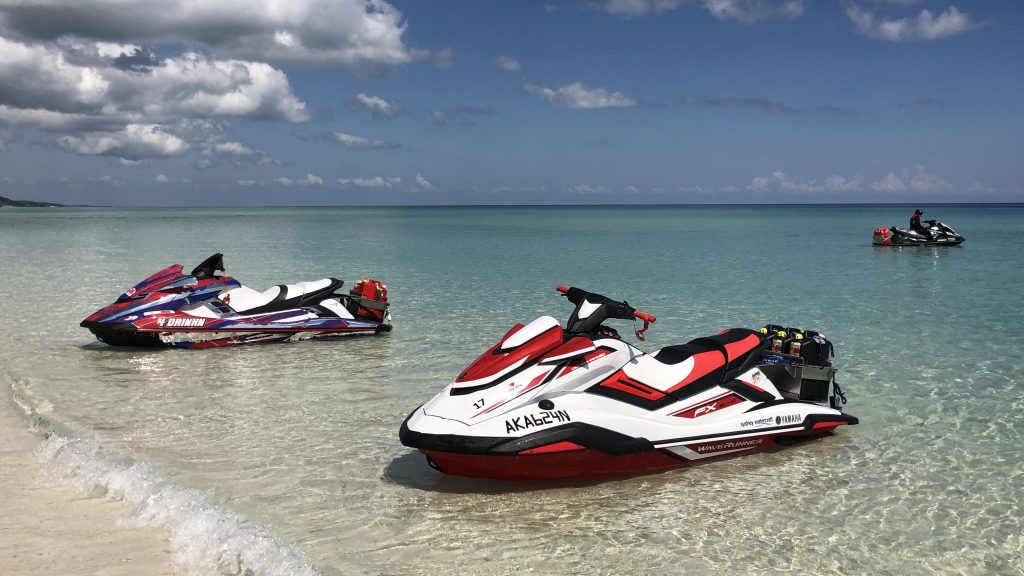 The Variety Jet Trek charity ride has been run every year since 1998 except in 2004 – a total of 24 years.
Next year – 2023 – will mark the 25th year the event has been run.
This year's ocean ride will technically be the 25th Variety Jet Trek after two events were held in 2018 (the original full-length event in March 2018, and a three-day abridged event mid-2018).
Yamaha Variety Jet Trek timeline
2022 Mackay QLD to Port Douglas QLD (Total of more than $2.7 million raised to date)
2021 Caloundra QLD to Gladstone QLD, 81 entrants, $194,000 raised
2020 Coffs Harbour NSW to Sunshine Coast QLD, 90 entrants, $312,000 raised
2019 Bundaberg QLD to Hamilton QLD, 95 entrants, $404,708 raised (Total of more than $2 million raised to date)
2018 Airlie Beach QLD to Mission Beach QLD (second, shortened event)
2018 Sydney NSW to Yamba NSW, 115 entrants, $380,000 raised
2017 Mission Beach QLD to Whitsundays QLD, 92 entrants, $270,000 raised
2016 Portland VIC to Phillip Island VIC, 58 entrants, $140,000 raised
2015 Yeppoon QLD to Sanctuary Cove QLD (Yamaha 10th year as sponsor)
2014 Port Macquarie NSW to Mooloolaba QLD
2013 Cooktown QLD to Townsville QLD
2012 Grafton NSW to Tin Can Bay QLD
2011 Townsville QLD to Halliday Bay QLD
2010 Bundaberg QLD to Kingscliff NSW
2009 Mission Beach QLD to Airlie Beach QLD
2008 Yeppoon QLD to Gold Coast QLD
2007 Grafton NSW to Noosa QLD
2006 Rainbow Beach QLD to Ballina NSW (Yamaha 1st year as sponsor)
2005 Yeppoon QLD to Caloundra QLD
2004 No event
2003 Raby Bay QLD to Hervey Bay QLD
2002 Townsville QLD to Mackay QLD
2001 Townsville QLD to Port Douglas QLD
2000 Coffs Harbour NSW to Hervey Bay QLD
1999 Yeppoon QLD to Gold Coast QLD
1998 Yeppoon QLD to Gold Coast QLD
MORE: 2021 Yamaha Variety Jet Trek coverage and video
MORE: 2020 Yamaha Variety Jet Trek coverage and video
MORE: 2019 Yamaha Variety Jet Trek coverage and video
MORE: 2018 Yamaha Variety Jet Trek coverage
MORE: Follow us on Facebook so you don't miss any future updates
MORE: All our news coverage in one click
MORE: All our Sea-Doo coverage in one click
MORE: All our Yamaha coverage in one click
MORE: All our Kawasaki coverage in one click