The 2022 Sea-Doo Fish Pro Trophy is not available outside of the US and Canada with the optional pop-up seat that was a headline feature when the new model was unveiled last year.
But customers in Australia now have an aftermarket option that will work on any ST3-based Sea-Doo Fish Pro including today's Sea-Doo Fish Pro Sport and Fish Pro Trophy.
One of Australia's biggest Sea-Doo showrooms – Cronulla Sea-Doo in the beachside suburbs south of Sydney – worked with a local engineering firm to create a swivel seat and post that uses the optional Sea-Doo towing pole assembly.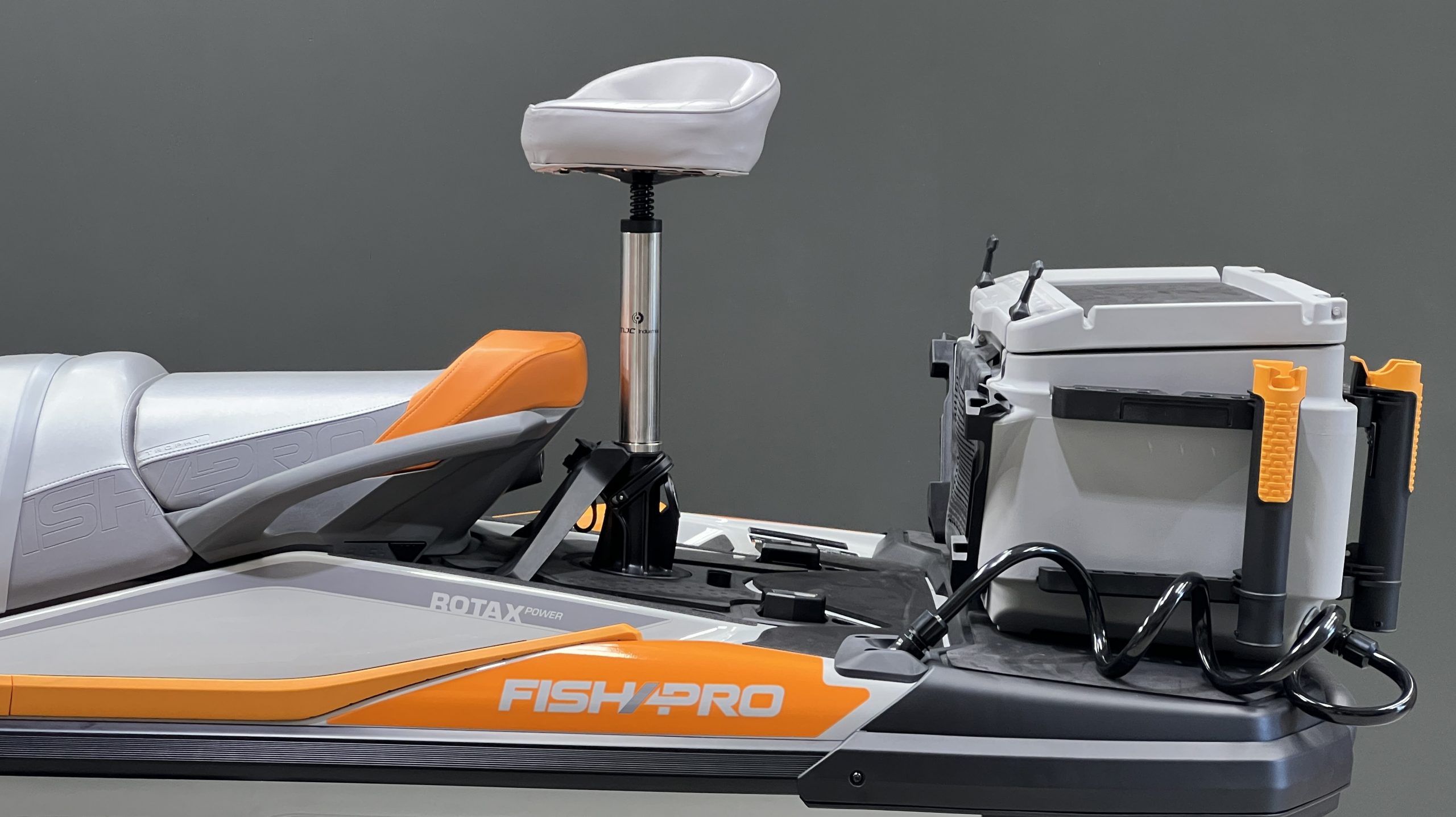 It is unclear why Sea-Doo does not offer the factory-fitted pop-up swivel seat in international markets.
Watercraft Zone understands the lack of availability of this popular features is less likely to be due to production delays or parts supply constraints, and more to do with possible legal implications in markets outside of the US and Canada.
The factory-fitted swivel seat in the 2022 Sea-Doo Fish Pro Trophy has a unique assembly and is wired into the watercraft's electronics system, which restricts engine use to idling when the pop-up seat is in use.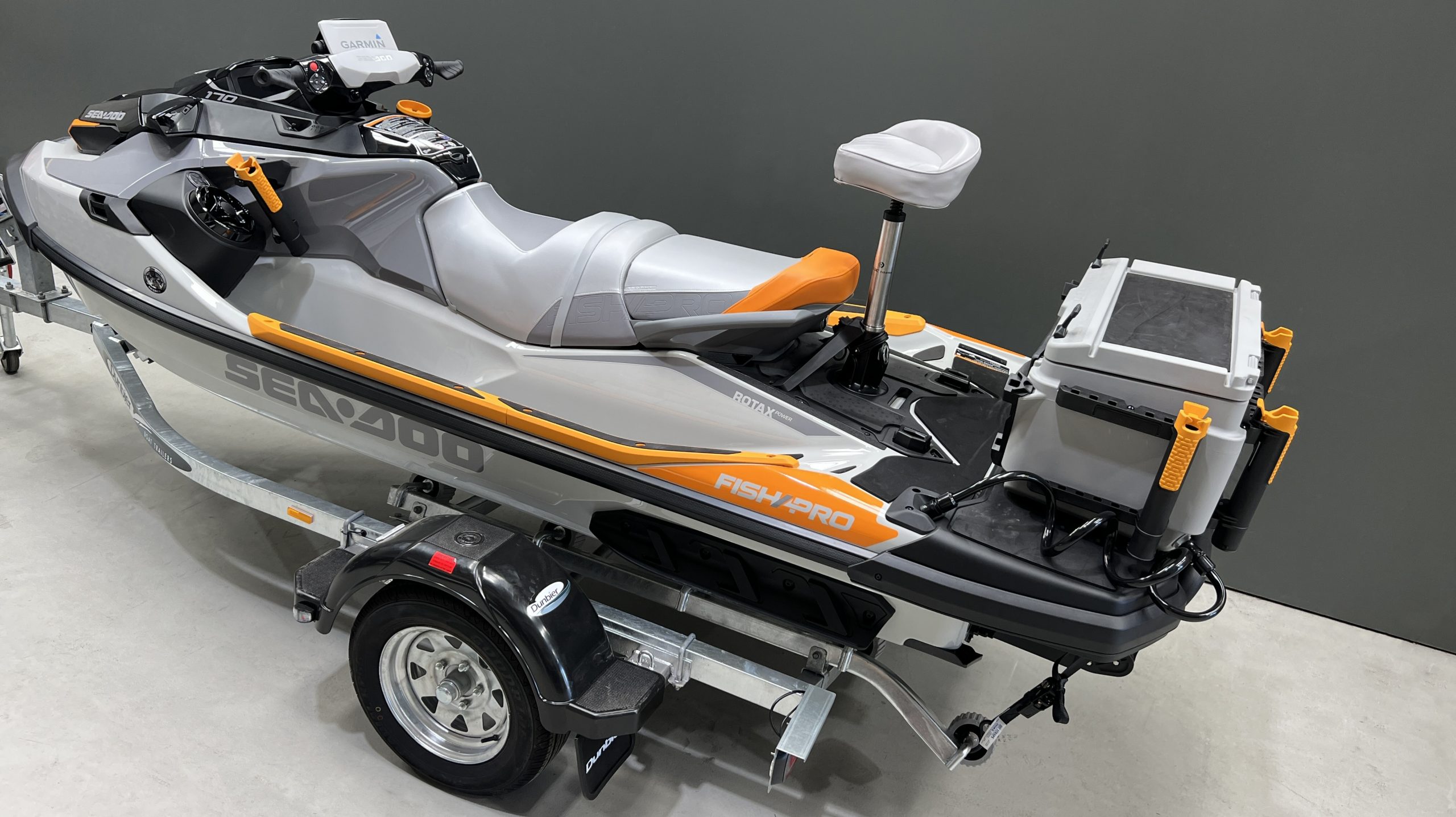 The non-genuine aftermarket optional post and swivel seat has no such electronic lock-out on throttle use.
A warning label advises riders not to operate the craft at speed while the seat is installed.
The whole assembly takes less than a minute to install or uninstall, though it's helpful to have two pairs of hands to release the tabs on the ski pole base.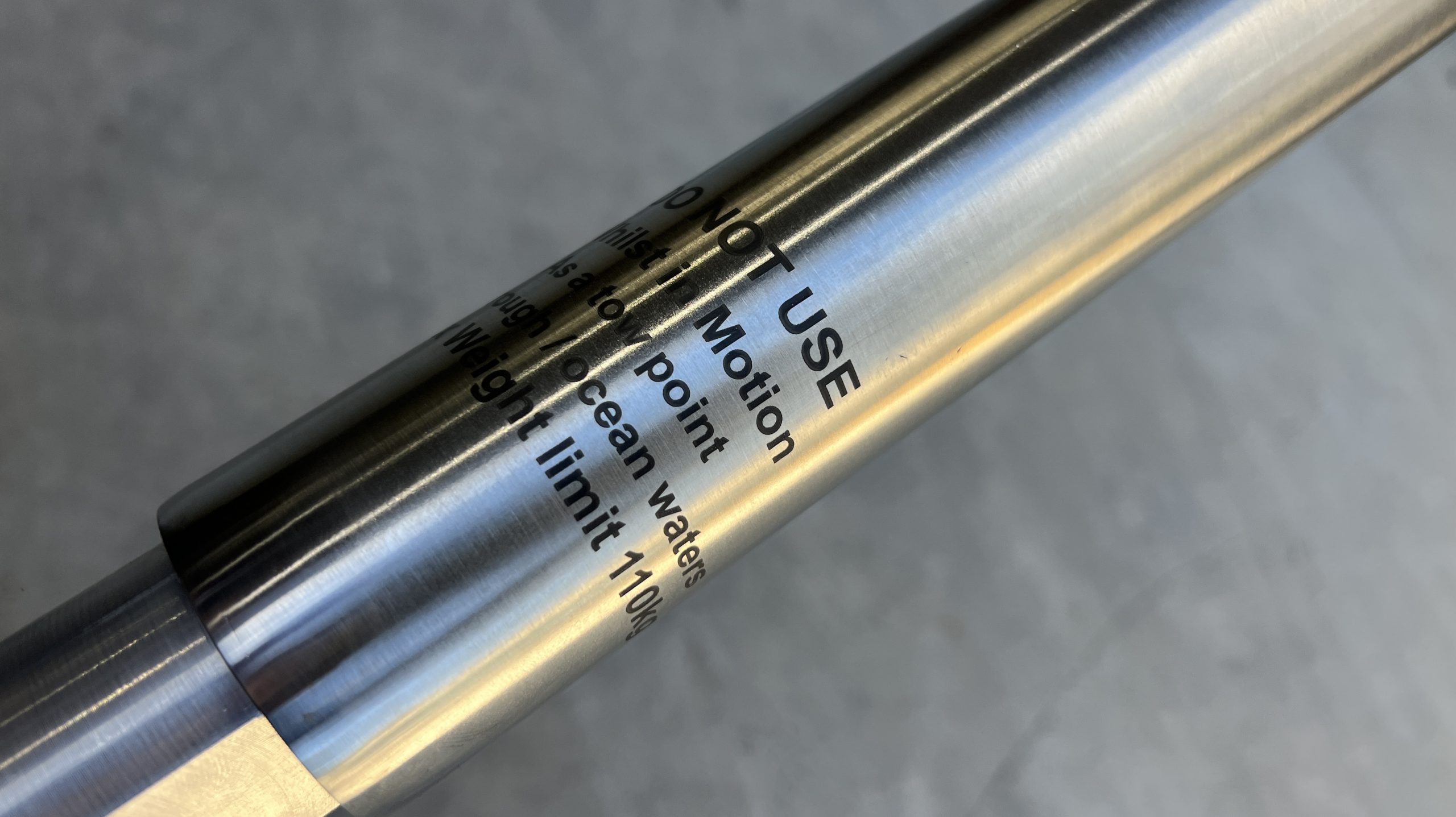 The owner of Cronulla Sea-Doo, Peter Middleton, said it is technically possible to fit the rear Sea-Doo seat on the aftermarket pole set-up, but a generic boating seat was chosen to make it clear this is not a factory option.
Bought separately, the locally-engineered pole and swivel seat costs $AU1000, and the genuine Sea-Doo ski pole costs $AU700. However, Cronulla Sea-Doo sells the two items together as a package for $AU1599.
At a pinch, the non-genuine aftermarket pole and swivel seat could be adapted to the smaller GTI-based Sea-Doo Fish Pro Scout – however the lack of a rear deck extension on that model could make it a tight squeeze and adversely affect the balance at the rear of the craft.
MORE: Follow us on Facebook
MORE: Jet Ski waiting times, what to do if you're stuck in a queue
MORE: Sea-Doo issues global apology for delivery delays
MORE: Yamaha Australia apologises for extended delivery delays
MORE: Our earlier coverage on Jet Ski stock shortages in Australia
MORE: 2022 Sea-Doo prices and model changes
MORE: 2022 Yamaha WaveRunner prices and model changes
MORE: 2022 Kawasaki Ultra 310 prices announced