A large number of 2022 Sea-Doo, Yamaha WaveRunner, and Kawasaki Jet Skis are forecast to run into delivery delays in Australia – industry experts have warned – due to ongoing supply shortages amid the recent surge in demand in North America. 
Demand for Jet Skis and personal watercraft in Australia is also off the charts, as more people holiday at home amid international travel restrictions due to the coronavirus.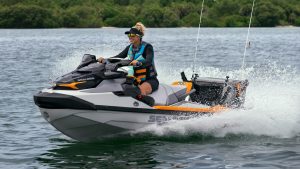 While some 2022 model-year watercraft will arrive in time for the Australian summer, many sought-after new models will be pushed into next year, based on delivery estimates sourced by Watercraft Zone.
Representatives for all three brands – Sea-Doo, Yamaha, and Kawasaki – have advised Australian customers to get in the queue and place an order now to avoid missing out.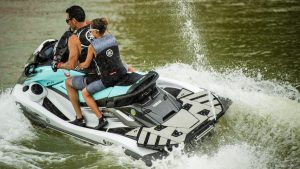 Sea-Doo and Yamaha have already released 2022 price lists for Australia, which can be found here: Sea-Doo, Yamaha. 
Kawasaki is expected to update its price list later this year, including for the new 2022 Kawasaki Ultra 310 Jet Ski range. As a guide, you can see the 2021 Kawasaki Jet Ski price list for Australia here.
Meantime, here is what we know so far about Australian showroom arrival times for 2022 model-year watercraft for Sea-Doo, Yamaha, and Kawasaki.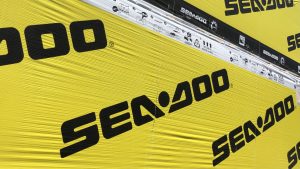 Sea-Doo
Sea-Doo dealers canvassed by Watercraft Zone have ordered up big for the coming season, after selling out of most stock throughout 2021 and being left with largely empty showrooms.
Supply was so tight in the first half of 2021, many Sea-Doo dealers didn't know what machines they were getting until the truck turned up with a new shipment.
Sea-Doo dealers in Australia told Watercraft Zone they are hopeful of receiving only about 40 per cent their annual allocation of 2022 models from December 2021 through January 2021, which is peak season.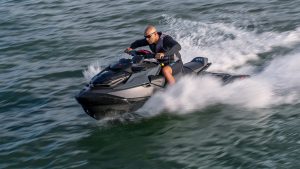 Some models will have better availability compared to others, with many Sea-Doo dealers already reporting strong demand for the "triple black" RXP-X300 and RXT-X300 (pictured above) – with many already selling out of their first shipment.
It means, in some cases, if you order a new Sea-Doo today you may not be able to take delivery until February or March 2022, which is why experts are advising customers of all brands to shop around and get in the queue early.
As new variants, the first shipments of the flagship 2022 Sea-Doo Fish Pro Trophy edition (pictured below) and new entry-level Sea-Doo Fish Pro Scout may push into early next year, Sea-Doo dealers forecast.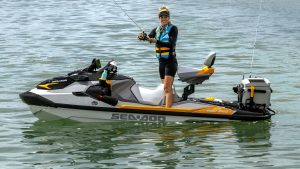 However, initial allocations of the 2022 Sea-Doo Fish Pro 170 Sport should turn up towards the end of this year given the minor changes to this model. Other than a new 'Sport' sticker, it is the same blue and white colour scheme with the same features and options as this year.
Most dealers have ordered good supply of the budget-priced Sea-Doo Spark and Sea-Doo Spark Trixx ranges, as well as the ever-popular supercharged Sea-Doo GTR 230 – which was in short supply throughout much of 2021.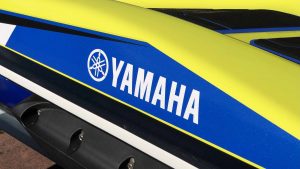 Yamaha WaveRunner
Yamaha WaveRunner dealers in Australia have been hitting the phones and calling customers ahead of time – to get them on the list early – because supply of 2022 Yamaha WaveRunners is going to be very tight.
Dealers in Australia are reportedly only receiving about two-thirds of the stock numbers they sold last year, and have put in urgent requests for more.
Australian arrivals of 2022 Yamaha WaveRunners are patchy, so dealers are advising customers to get in the queue now.
At this stage, no 2022 Yamaha WaveRunners are due to arrive in Australian showrooms by the end of this year, unless a miracle happens. 
There is a small number of 2021 Yamaha WaveRunners still filtering through Australian dealers, but most of these are pre-sold. 
Most Yamaha WaveRunner dealers canvassed in Australia had empty showrooms, or filled their showrooms with pre-delivery stock that was already sold.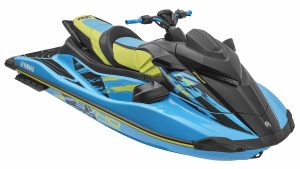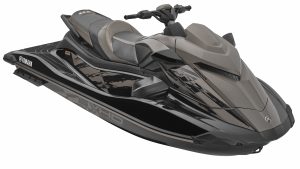 The good news for performance fans, the race-bred 2022 Yamaha GP1800R SVHO (pictured above with a choice of two colour schemes for Australia) should be part of the first shipment in January 2022, along with the updated 2022 Yamaha VX Cruiser 1050 (now with speakers) and base model Yamaha EX and EX Deluxe.
These models are first to arrive because they have only received colour and trim updates for 2022, whereas other 2022 Yamaha WaveRunners have had more significant changes that take time to tool-up in production.
The first of the highly-anticipated 2022 FX series is not due in Australian showrooms until February 2021 at this stage, starting with the 2022 Yamaha FX HO Cruiser and 2022 Yamaha FX SVHO Limited.
Other models in the popular FX range – the FX HO, FX SVHO, and FX SVHO Cruiser – are not due in Australia until March 2022 as this stage.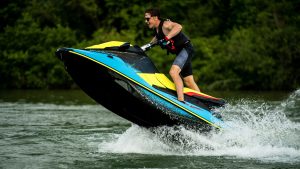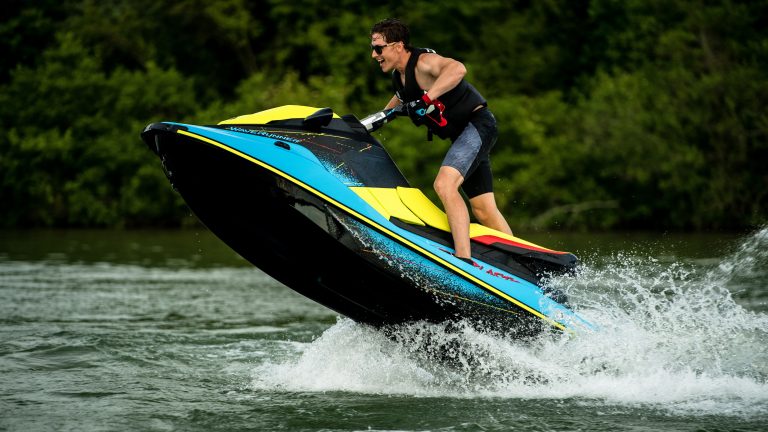 The 2022 Yamaha JetBlaster – also due in March 2022 – is the budget-priced 2021 Yamaha EXR performance model but reimagined for the new model-year.
Still constructed with lightweight NanoXcel 2 hull and deck material, the 2022 Yamaha JetBlaster gains rear step wedges and an adjustable jet pump nozzle for "freestyle" riding.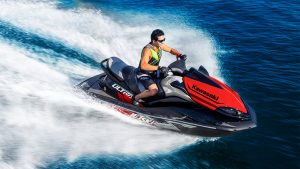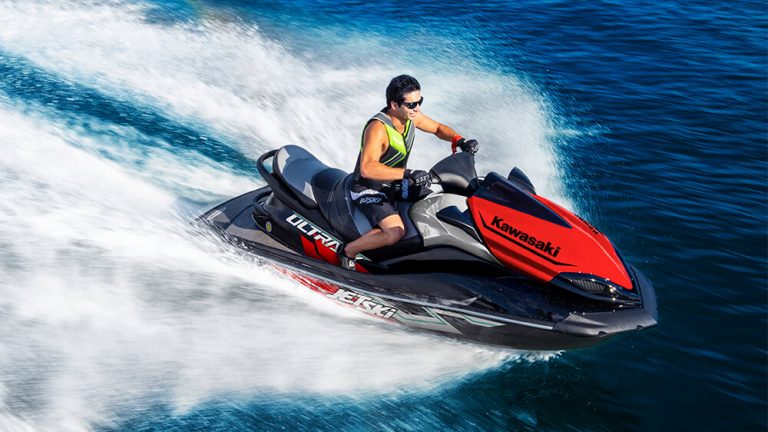 Kawasaki
Kawasaki has a more simplified Jet Ski model line-up compared to Sea-Doo and Yamaha, nevertheless there will be a staggered rollout of 2022 models, say industry insiders.
Non-supercharged models such as the 2022 Kawasaki Ultra LX (pictured above) and 2022 Kawasaki STX 160 (pictured below) should be in Australian showrooms by the end of this year, in November or December 2021 if all goes to plan.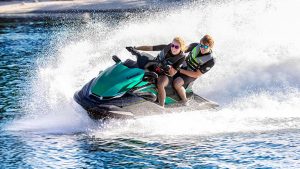 However, the 2022 versions of the Kawasaki Ultra 310 Jet Ski are not due in Australia until April 2022 onwards, according to estimates by dealers canvassed by Watercraft Zone.
Kawasaki dealers told Watercraft Zone they will be restricted to just two examples each of the 2022 Kawasaki Ultra 310 model series (310X, 310LX-S, 310LX) between April and June 2022 – after the peak summer season – and won't receive the new flagship in bulk until the Australian winter.
In the meantime, Kawasaki dealers have a small number of 2021 Kawasaki Ultra 310s coming through and some 2021 Kawasaki STX 160s in stock, but you may need to phone around because they are in short supply and not every dealer has stock.
MORE: 2022 Sea-Doo prices and model changes
MORE: 2022 Yamaha prices and model changes
MORE: All our Sea-Doo coverage in one click
MORE: All our Yamaha coverage in one click
MORE: All our Kawasaki coverage in one click
MORE: All our news coverage in one click
MORE: Follow us on Facebook