Did Australian Formula One driver Daniel Ricciardo just unveil the 2023 Sea-Doo RXP-X300, an upcoming limited edition, or a one-off model for the race ace?
Ricciardo has appeared in a Sea-Doo promotional video ahead of this weekend's 2022 Miami Formula One Grand Prix – and it's no ordinary ski.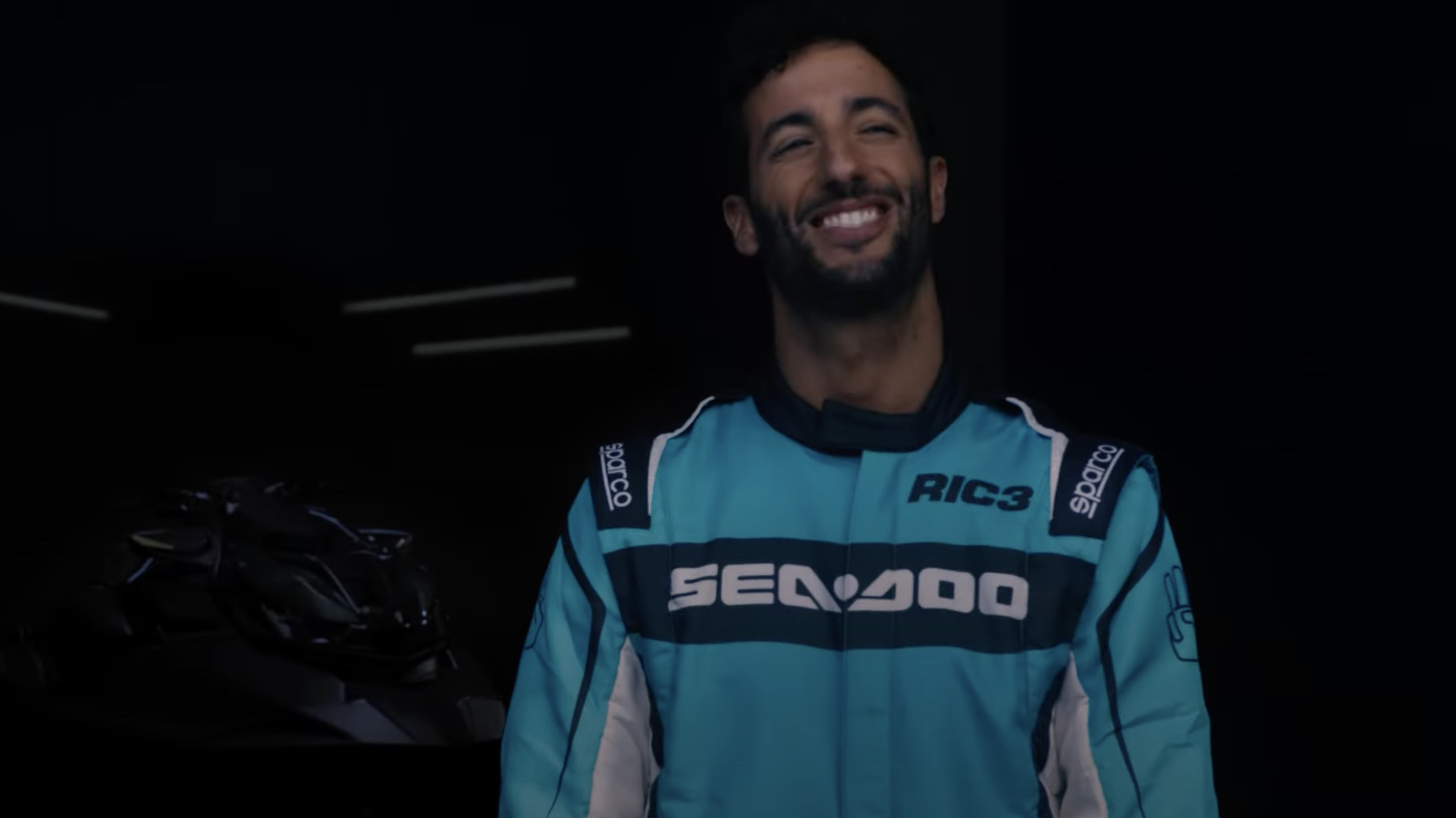 The video reveals a barefoot Ricciardo in a Sea-Doo race suit, before he checks out the new ski and hits the water.
Ricciardo rides a blacked-out Sea-Doo RXP-X300 with a carbon-fibre finish and embossed Sea-Doo lettering on the hood, yellow highlights on the side mirrors and handlebar padding, and a new floor mat design.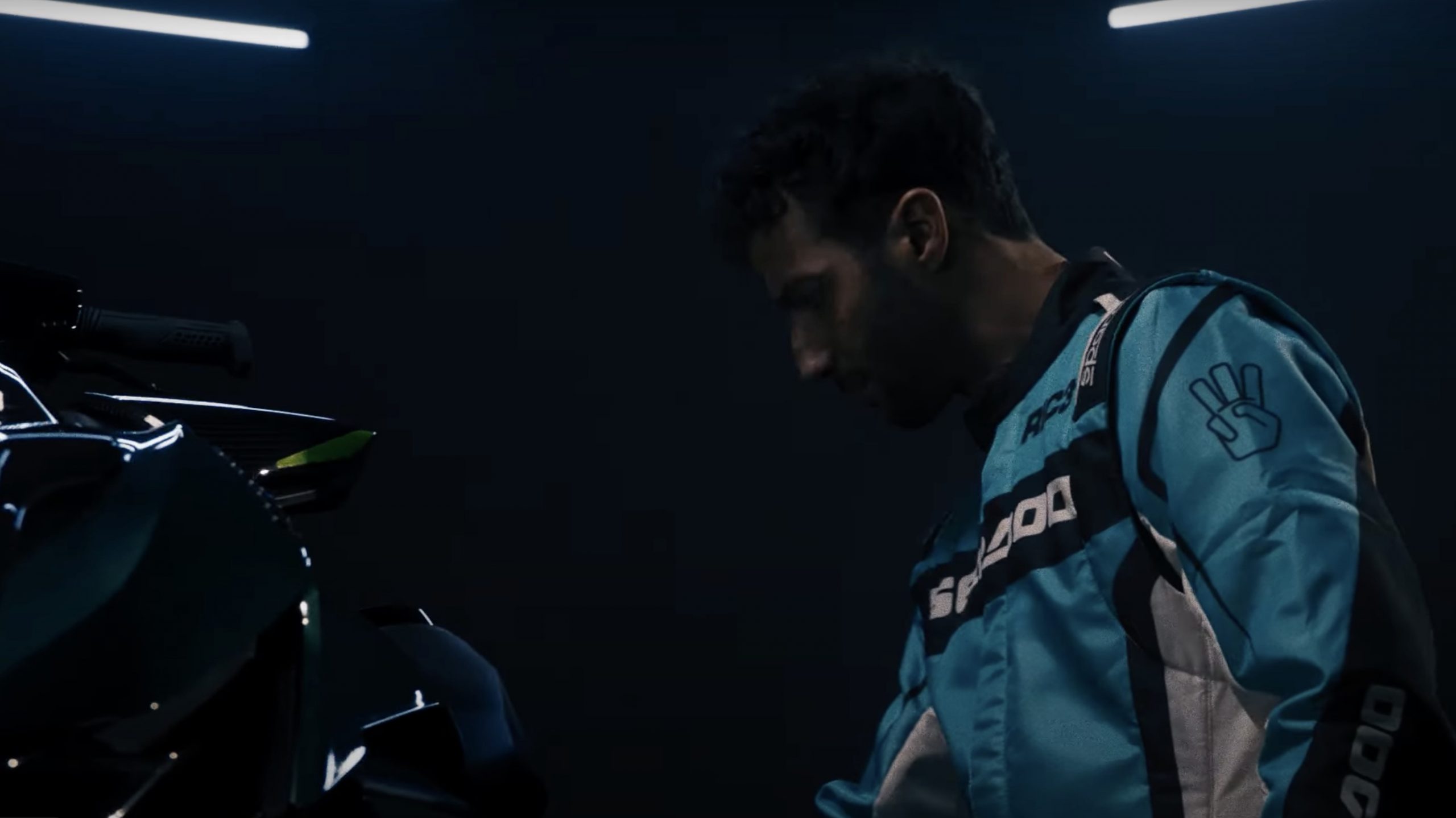 Sea-Doo teased the audience with the following message that accompanied the video:
"We've partnered with F1 driver Daniel Ricciardo to bring a fresh Sea-Doo perspective on the world of high-performance watercraft.
"Bold, unique, with an attitude that commands the water – just like the people who squeeze the throttle.
"We couldn't be more excited for what's coming next! Stay tuned!"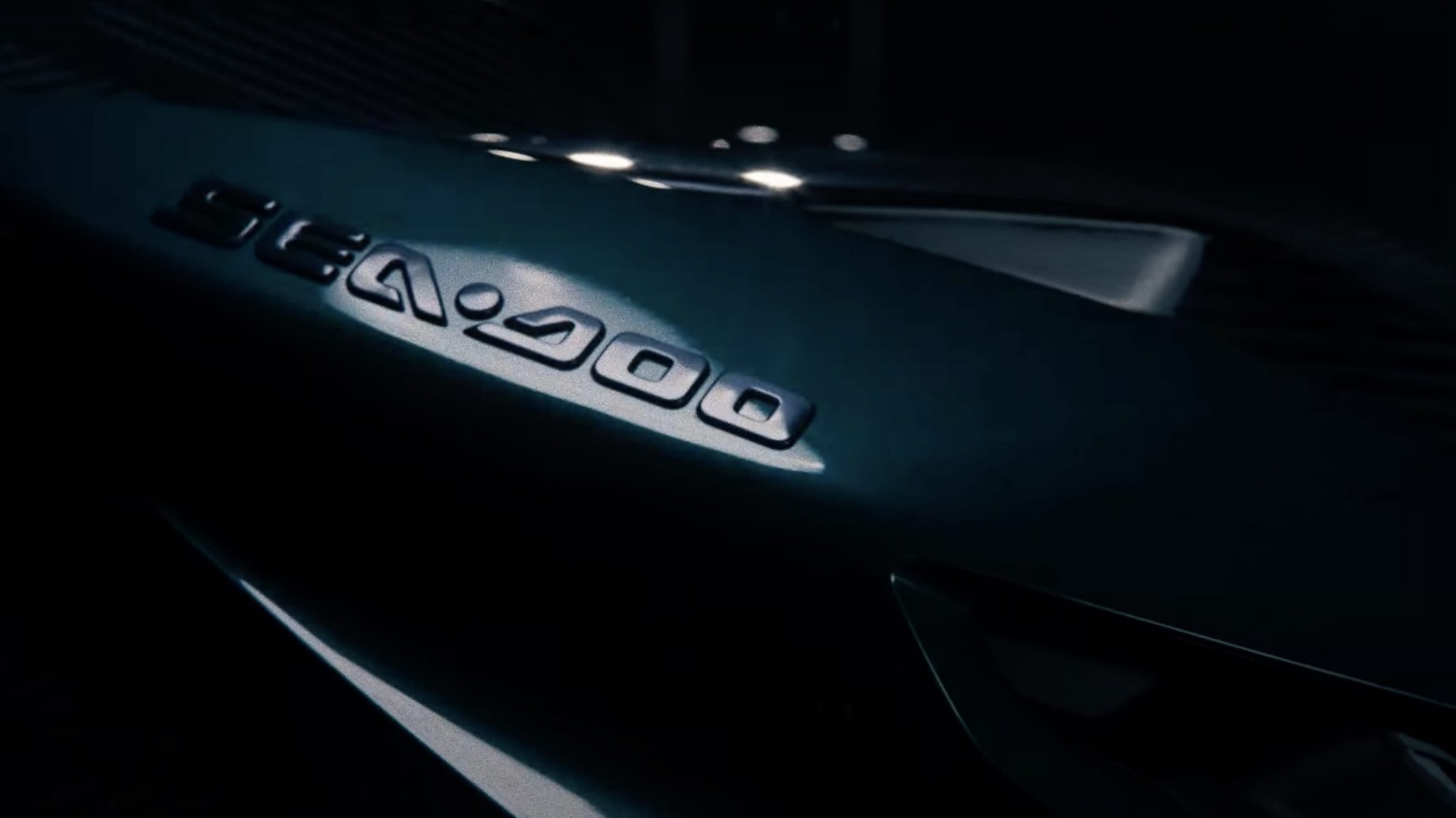 Unfortunately, Sea-Doo didn't give any further clues.
However, Sea-Doo ambassador and US watercraft racer Anthony Radetic provided some answers on a Facebook thread, which has since been deleted.
"This is the new RXP-X300 officially from Sea-Doo," wrote Radetic in response to questions about the ski in the video.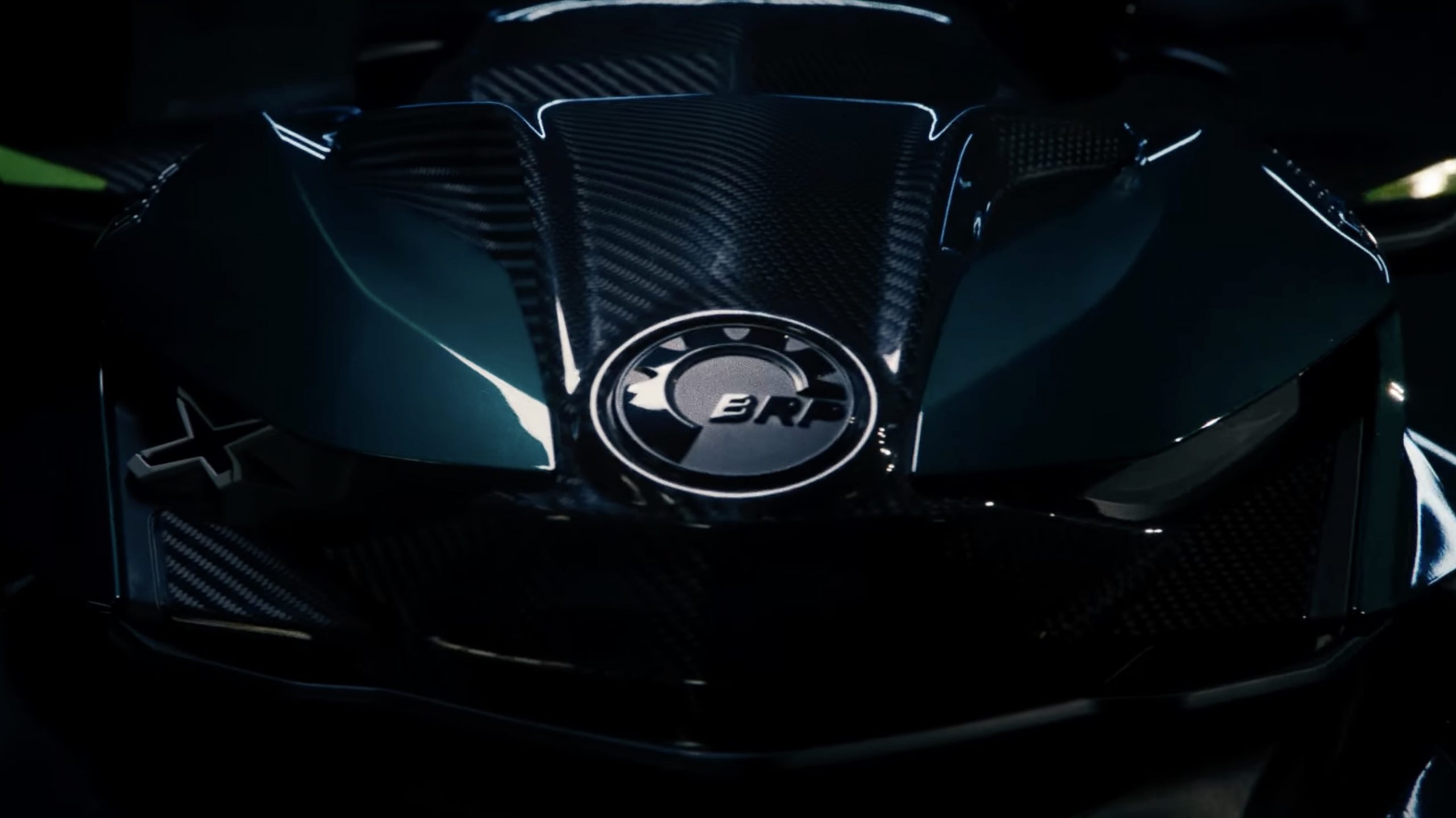 When asked if the carbon-fibre accents extended to the use of carbon fibre in the top deck or hull, Radetic replied: "Upgraded hood, steering, graphics and mats."
We don't yet know for sure if this is part of a running change for the 2023 Sea-Doo RXP-X300 – or a new top-end premium version to expand the RXP-X300 range. But industry insiders say it's the real deal.
The Sea-Doo RXP-X300 in the video displayed decals that showed the same 300 horsepower output from today's supercharged 1630cc three-cylinder engine.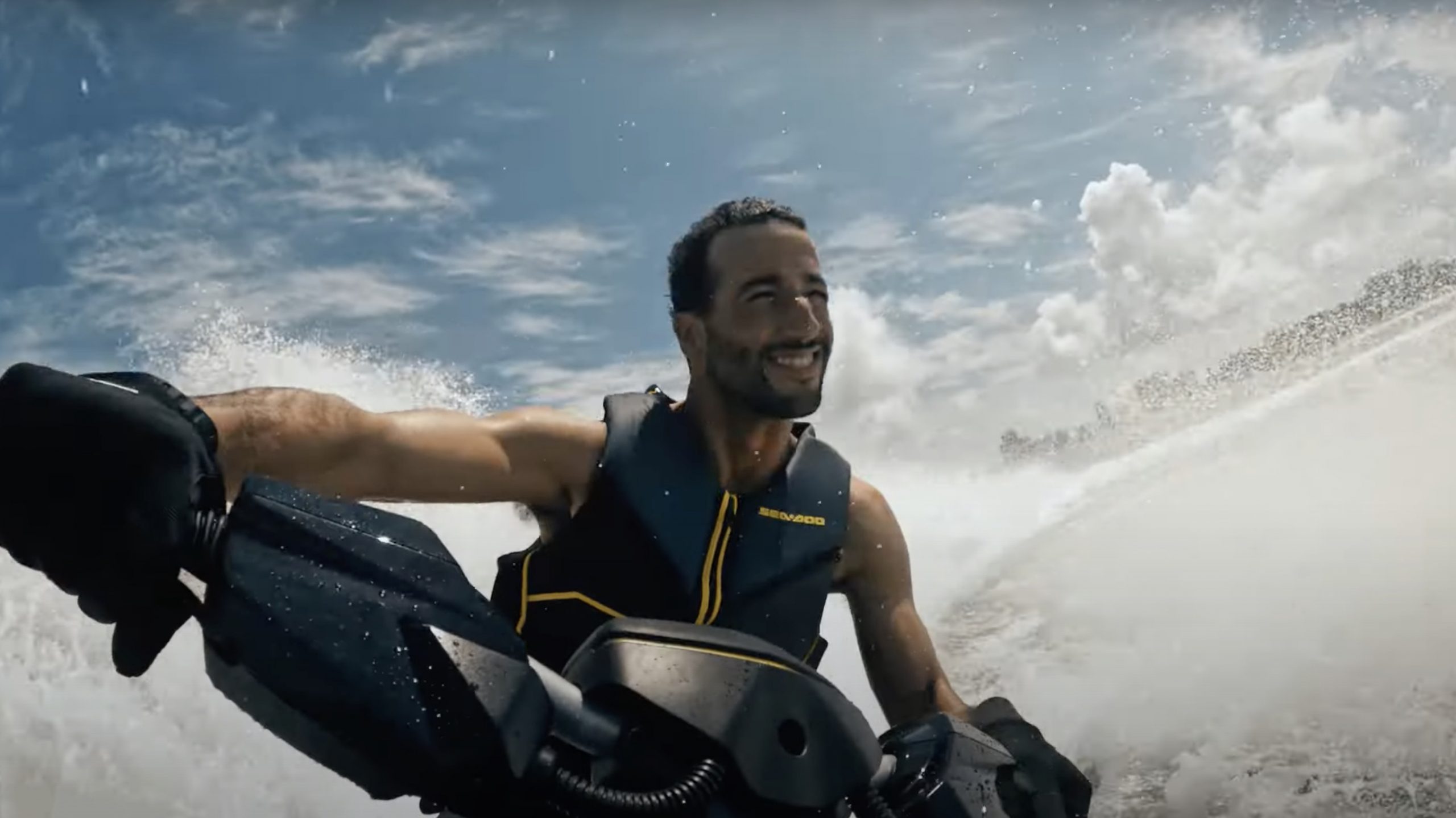 Although there was no power bump, Ricciardo got a better deal than fellow F1 driver Lewis Hamilton.
When Hamilton took part in a Sea-Doo promotional video five years ago – in 2017 – ahead of the Monaco F1 Grand Prix, he splashed around on a Spark Trixx, rather than a top-end high-performance ski.
A beaming Ricciardo – wearing his trademark grin – says at the end of the Sea-Doo RXP-X300 video: "This thing is soooo good."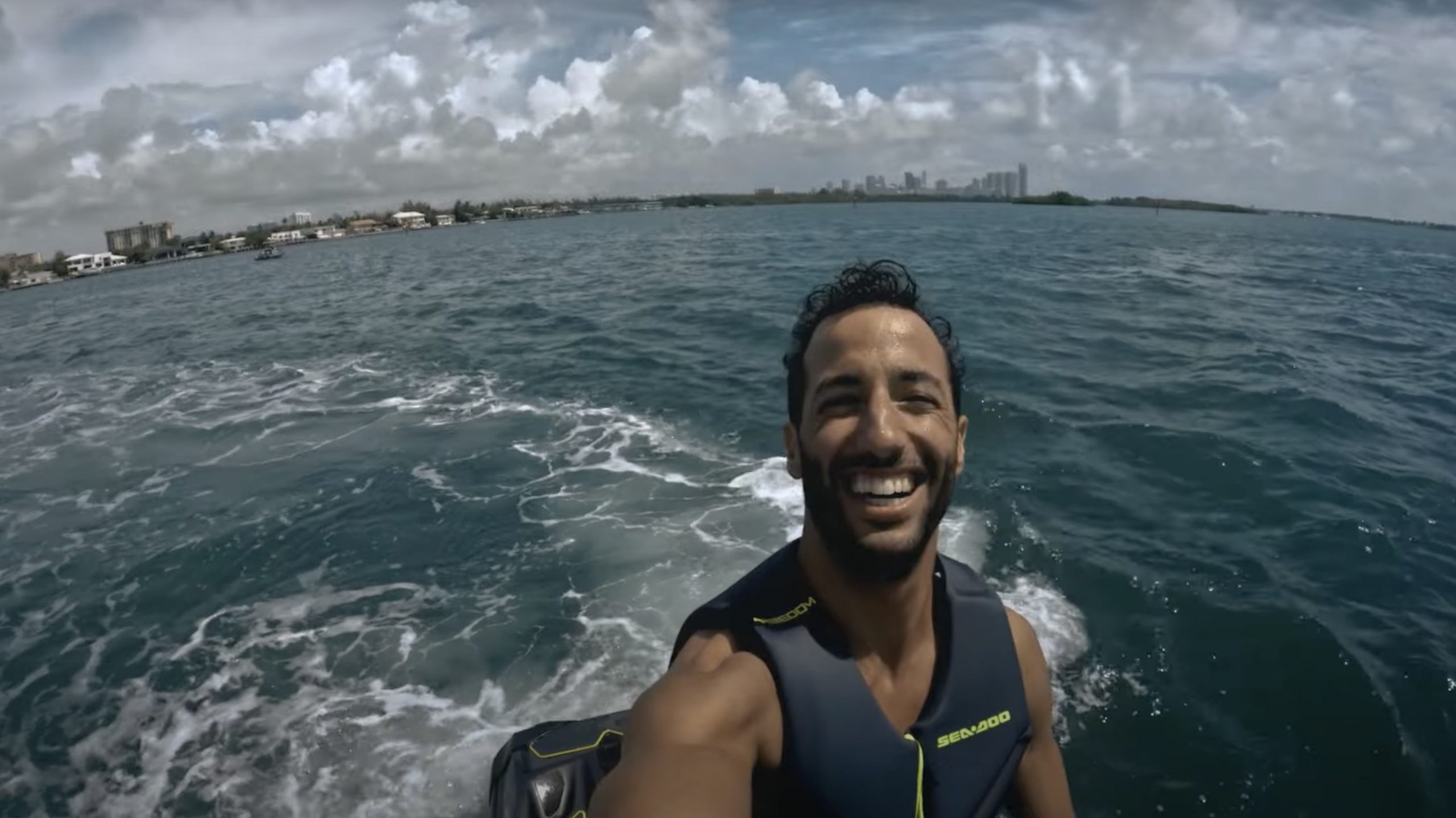 Here's hoping, as part of the sponsorship deal, Ricciardo gets to keep one for his home in the US, and another for his home in Australia.
Ricciardo seemed to be a natural on the ski, Sea-Doo just needs to supply him with a decent pair of goggles.
VIDEO: F1 ace Daniel Ricciardo on a Sea-Doo RXP-X300
VIDEO: F1 champion Lewis Hamilton on a Sea-Doo Spark Trixx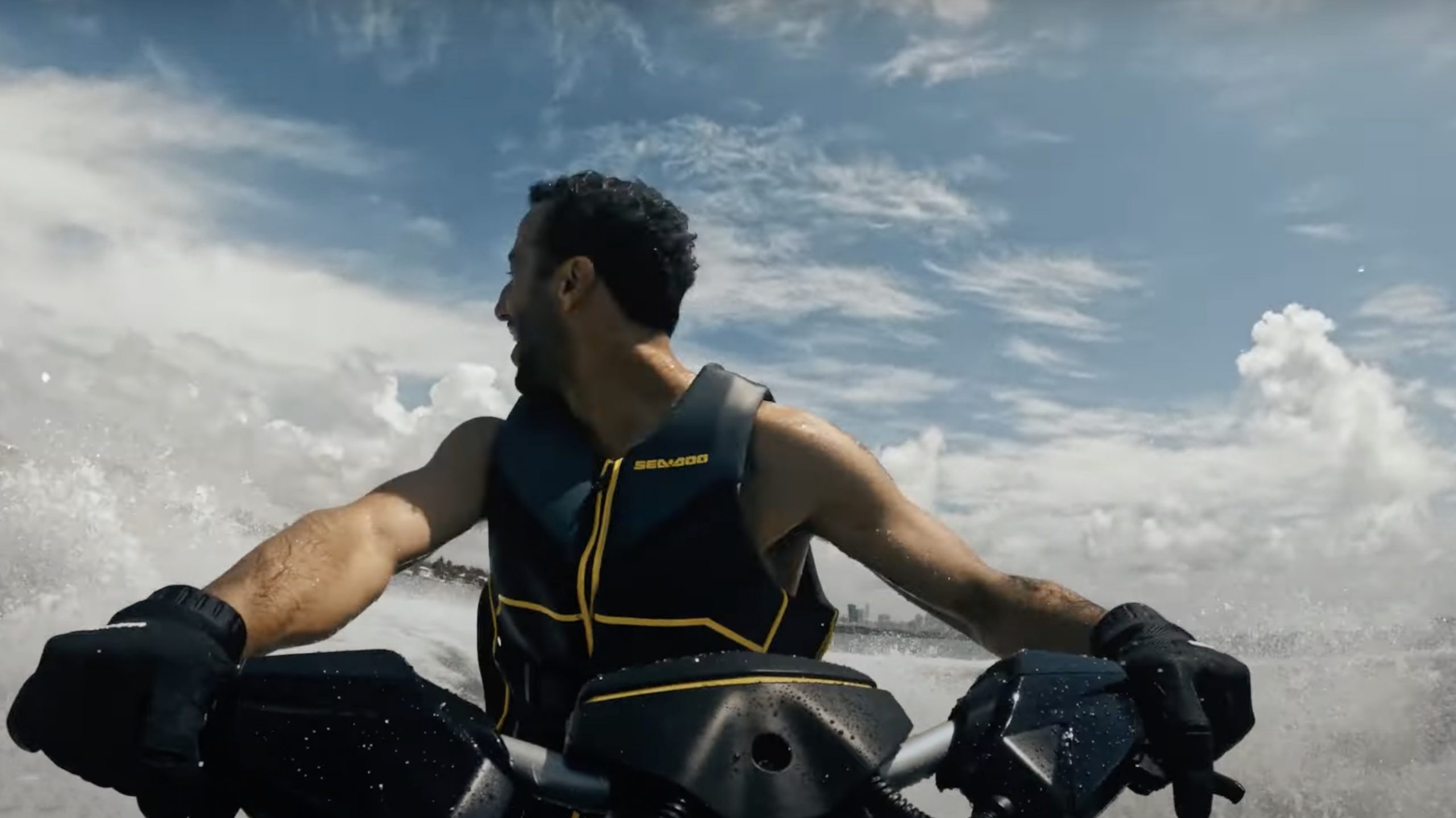 MORE: Follow us on Facebook
MORE: Jet Ski waiting times, what to do if you're stuck in a queue
MORE: Sea-Doo issues global apology for delivery delays
MORE: Yamaha Australia apologises for extended delivery delays
MORE: Our earlier coverage on Jet Ski stock shortages in Australia
MORE: 2022 Sea-Doo prices and model changes
MORE: 2022 Yamaha WaveRunner prices and model changes
MORE: 2022 Kawasaki Ultra 310 prices announced